Tonight Cassie Sneider reads from Fine Fine Music with the always entertaining Dave Roche and Danny "Ratso" Rathbun at 7pm.
And now, new stuff this week…
Look at this cool thing we got this week: The Wolf by Tom Neely. It's a love story in a painted novel form with horror, lore and werewolves. $25.00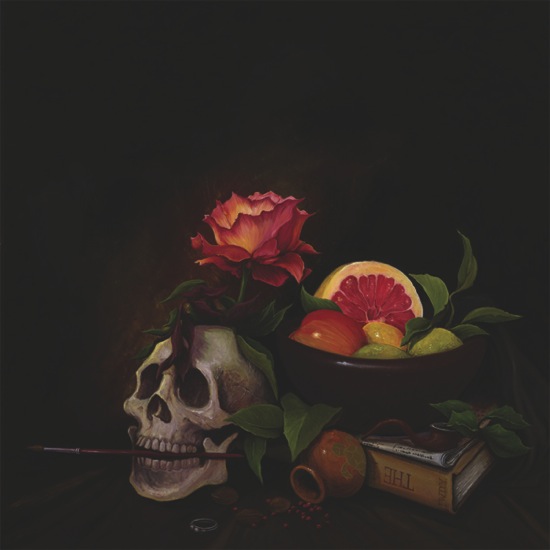 ZINES!
Grabbing Good Health By the Balls by var. $7.00
BETCH Rag #1 and #2 $3.00 each
various issues of Dont Tread On Me by Ratso $1.00 each
IAM1 by var. $3.00
Beast a la Nude Coloring Book Edition $1.25
Severely Quirky Infomative Prolonged Informational Instructions by var. $6.00
Damaged Stories of Chicago No Remorse by var. $2.00
Fresh Sloth Jerkin #1 $2.00
You Should Do These Things When It's Hot So We Can Make Money $2.00
Welcome to the Innovative Future $.01
Quitter by Rachel Tusler $1.50
Art of Ash HG #1 by ASH HG $10.00
Many Many Make One Bit By Bit #1 by Jim Swill (Now Is the Time Publications)  $4.99
Lair Molt Selected Works 2008 2011 by Brian Uhl (Now Is the Time Publications) $10.00
COMICS & (MINI) COMIX!
Issues of Future Funk #0 Exploring the Best of the Black Age of Comics and Beyond $3.00-$5.00
Lets Go Green in Da City by Turtel Onli $3.00
Alphabeta Puke: An Alphabetical Treasury for the Hour of Need by var. $1.00
Red Rogue Classics by Chad Woody $1.00
Bad Seed #1 by Marcus Howell and Chad Woody $1.00
Red Rogue Super Special #1 Pick a Path Adventure by var. $2.00
Farm Break #1 $1.00
Drama Trauma the Problem with Teen Relationships by var. $2.00
Rocketbot Demo by Ian Endsley $5.00 – Comes with a CD.
Small Advices 2010 by Sara Drake $5.00
GRAPHIC NOVELS & TRADE PAPER BACKS!
Alan Moore Story Teller by Gary Spencer Millidge (Universe) $45.00
Will and Joe books (Fantagraphics) $29.99- $39.99
Gil Jordan Private Detective: Murder by High Tide by M. Tillieux (Fantagraphics) $18.99
Sibyl Anne vs Ratticus by R. Macherot (Fantagraphics) $16.99
World of Smurfs: A Celebration of Tiny Blue Proportions by Matt Murray (Abrams) $24.95
Two different authorized adaptions of Ray Bradbury books: Something Wicked This Way Comes and The Martian Chronicles (Hill & Wang) $15.95 – $24.95
Supergods: What Masked Vigilantes Miraculous Mutants and a Sun God from Smallville Can Teach Us About Being Human by Grant Morrison (Spiegel) $28.00 – OK, strictly speaking, this is not a graphic novel. But it is by Grant Morrison and is very autobiographical.
Origins of Team Blanga Heroes of the Black Age by Turtel Onli $15.00 – Includes Blanga Beatz CD Sound Track from Hard Headz.
Maffilu Chapter 1 Maffilu in the Castle of the Bees by Dafne Nesti $12.99
Krazy Kat and the Art of George Herriman a Celebration by Craig Yoe and Bill Watterson (Abrams) $29.95
Seeds by Ross Mackintosh (ComX) $10.99
Homeland Directive by Robert Venditti and Mike Huddleston (Top Shelf) $14.95
ART & DESIGN & PHOTO BOOKS!
Behind Every Curtain by Marcel Dzama (Zwirner) $22.00
Instead of Eros Avenged by Mark Gonzales (Nieves) $38.00
I Guess I Shouldn't be Telling You by Stefan Marx (JRP) $39.95
Alice Cooper Suzi Simpson by Brian Kennon $18.00
Remembering 911 by Martha Cooper (MBP) $10.95 – Photographs and words from this hip hop and street art photographer.
How To Be the Best Bubble Writer In the World Ever ed. by Linda Scott (Laurence King) $14.95 – When we think of bubble writing we think of middle school and note passing. Well, you're wrong. Street artists use it too.
CHILDRENS BOOKS!
Adventures of Tintin: Cigars of the Pharaoh, Young Readers Edition by Hérge (LB) $8.99
MUCKRACKING, MEMOIRS, MAYHEM, MISCREANTS & MISCELLENOUSNESSESESNESS!
Secret Historian: The Life and Times of Samuel Steward, Professor, Tattoo Artist, and Sexual Renegade by Justin Spring (FSG) $18.00
Retromania: Pop Cultures Addiction to Its Own Past by Simon Reynolds (Faber) $18.00
Rebel Bookseller: Why Indie Businesses Represent Everything You Want To Fight For by Andrew Laties (Seven Stories) $16.95 – New edition with a foreword by Edward Morrow and an afterword Bill Ayers.
The Ultimate, Illustrated Beats Chronology  by Robert Niemi (Soft Skull) $15.95 – Did you know that less than two weeks after Jack Kerouac reported to the Newport, RI U.S. Naval Training Station (the same month that the German 6th Army was surrendering at Stalingrad), he was discharged, diagnosed with a "Constitutional Psychopathic State, Schizoid Personality"? That just a few months later, William Burroughs moved from Chicago to New York, where he took a small apartment at 69 Bedford Street and began a heroin addiction that was to last until 1956? That meanwhile, Gregory Corso, thirteen and homeless, was being arrested for petty larceny, while Hubert Selby, Jr., fifteen, joined the Merchant Marines? And that the very same year, Allen Ginsberg, a new graduate from Eastside High School in Patterson, New Jersey, began his first semester at Columbia University, where he first made the acquaintance of Herbert Gold and Jack Kerouac? Packed with month-by-month and week-by-week anecdotes, The Ultimate, Illustrated Beats Chronology is a meticulous timeline detailing the life events and literary accomplishments of the writers who became known as the Beat Generation. Covering an entire century and then some, this beautifully illustrated volume is certain to be an invaluable resource for anyone curious about the Beat Generation.
FICTION!
Lights Out in Wonderland by DBC Pierre (Norton) $25.95
Damned Highway: Fear and Loathing in Arkham by Brian Keene and Nick Mamatas (Dark Horse) $14.95 – A hilarious, shocking, terrifying thrill-ride across the American landscape, The Damned Highway combines two great flavors of weird: the gonzo journalism of Hunter S. Thompson and the uncanny terrors of H.P. Lovecraft! Horror legend Brian Keene and cult storytelling master Nick Matamas dredge up a tale of drug-fueled eldritch madness from the blackest depths of the American Nightmare. On a freaked-out bus journey to Arkham, Massachusetts and the 1972 Presidential primary, evidence mounts that sinister forces are on the rise, led by the Cult of Cthulhu and its most prominent member – Richard M. Nixon!
Happily Ever After: Fairytales Retold ed. by John Klima (Night Shade) $16.99 – Over thirty stories by, amongst others, Neil Gaiman, Jane Yolen, Charles de Lint,  Kelly Link, Garth Nix and Gregory Maguire.
POETRY & CHAP BOOKS!
Twinning by Meg Prichard $4.00
RSVP by var. $4.00
Facts of Light by Laura Goldstein $4.00
Some Were Awake by Connor Stratman  $4.00
POLITICS & REVOLUTION BOOKS!
Revolution at the Gates: Selected Writings of Lenin From 1917 Writings ed. by Zizek (Verso) $24.95
MAGAZINES!
Bust Aug Sep 11 $4.99
Tape Op #84 Jul Aug 11 $4.95
Razorcake #63 $4.00
Wallpaper Aug 11 $10.00
Cine Qua Non #4 $10.00
CNTRMTR #1 the Photo Issue $25.00
Make vol 27 $14.99 – The DIY hacking magazine, not the Chicago-based lit journal.
Colors #81 Sum 11 $8.95
Z Magazine Jul Aug 11 $6.95
Harpers Magazine Aug 11 $6.99
SEX & SEXY!
Obsessed Erotic Romance for Women ed. by Rachel Kramer Bussel $14.95
Handbook vol 5 #3 2011 $6.00
Heat Wave hot hot hot Erotica by Alison Tyler (Cleis) $15.95
Hot Daddies – Gay Erotic Fiction ed. by Richard Labonte (Cleis) $14.95
Days of the Cougar: Outrageous Visual Diary of Sexual Adventurer Liz Earls ed. by Dian Hanson (Taschen) $39.99 – This kitty has claws. Through the cougar's eyes: the road to sexual liberation. 'My life had become a playground, and it was exactly what I wanted,' writes photographer Liz Earls in the introduction to this groundbreaking book detailing her transformation from middle-aged, overweight Human Resources director to sexual adventurer, self-portraitist, and unabashed cougar.
Whip Smart by Melissa Febos (TD) $14.955 – Febos's candid, hard-slogging debut, now in soft cover, about her four years working as a dominatrix at a midtown Manhattan dungeon cuts a sharp line between prurience and feminist manifesto.
Ultimate Guide to Orgasm for Women: How to Become Orgasmic For a Lifetime by Mikaya Heart (Cleis) $17.95