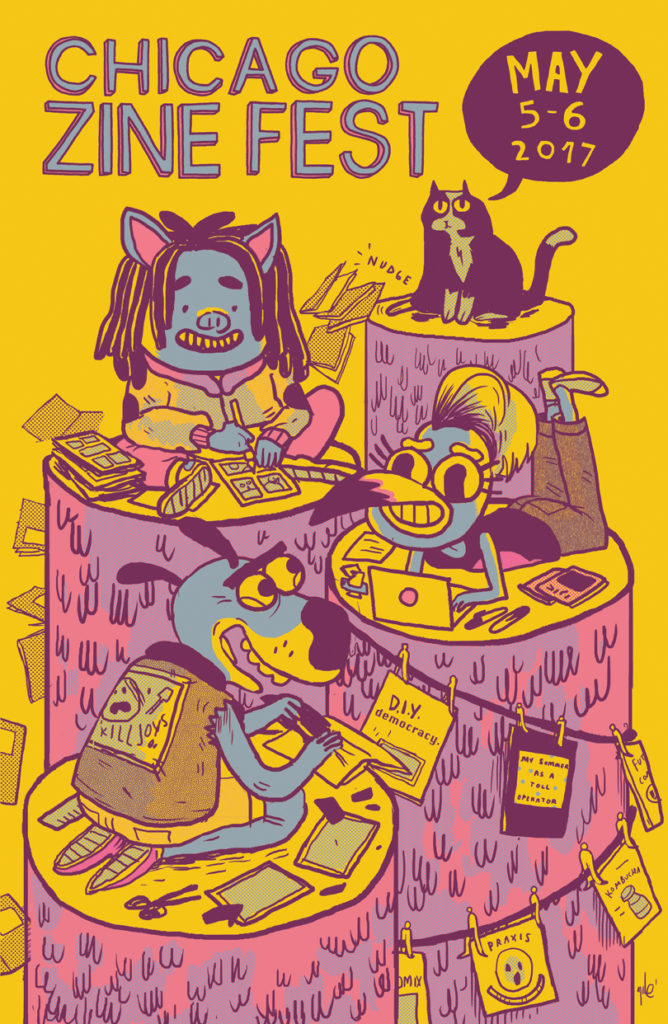 Quimby's is proud to be a co-sponsor of the Chicago Zine Fest, a celebration of small press and independent publishers, with free workshops, events, and an annual festival. The next CZF will be held May 5-6, 2017.
More info TBA!
Be on top o'all that stuff:
You can support the Chicago Zine Fest by donating through Paypal, contacting them about an in-kind donation, or volunteering!
Art by Quimby's employee Mike Centeno!