1. The Chicagoan #1 $19.95 – 194p, color, no ads! Joining the literary-minded ranks of n+1, The Paris Review, The Believer and Lapham's Quarterly, and doing it with Midwestern flair, The Chicagoan ressurects a long defunct jazz-age magazine and focuses in on non-profit production, local distribution and general excellence in writing and design. The debut issue is a stunner, a cohesive and relevant blend of fiction, history, innovation, interviews and a 50-page oral history of Siskel and Ebert. -EF
2. Serial Killers Unite #9 $2.00 – Another dose of letters from incarcerated serial killers: sex rants from The Clairemont Killer, Cleophus Prince Jr, biblical advice from The Zodiac Copycat Killer, Heriberto Seda, a holiday card from The Spokane Killer, Robert Lee Yates Jr, specifics from Roy Norris, more bonkers Disney sex art from Jeremy Jones. Yes, of course it's creepy.


3. Juxtapoz #134 Mar 12 $5.99
4. Alone Forever by Liz Prince $4.00
5. Monocle vol 5 #50 Feb 12 $10.00
6. Exxxtinction: 1st Known Circle Jirk by Sy Loady $3.00 – Fuckasoreass Triceratopz.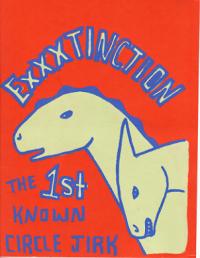 7. Boneshaker #43-100 A Bicycling Almanac (Wolverine Farm Publishing) $8.00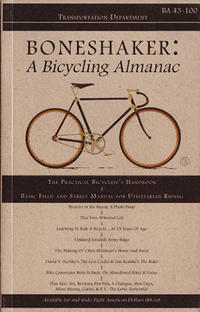 8. Call Of Cthulhu and Other Weird Stories by HP Lovecraft (Penguin) $17.00
9. Dazed & Confused vol 3 #6 Feb 12 $9.99
10. Super Friends #1 $3.00 – Beautiful assembly of found photos from a job at the thrift store. Butts, mutts and classic cuts!