Look what happens when we skip a week of posting new stuff! We come back stronger the next week. On top of that, Chicago hosted both the AWP writers conference and also Chicago Zine Fest, both events one weekend apart,  so that means tons of people brought in their zines, comics and lit journals to consign while they were here. That's 304 new items, and no, we're not listing them ALL here. Just come in and check it out for yourself! What you say, you were here a couple weeks ago? Well guess what? It's almost a brand new store since then.
Cinema Sewer #25 $4.00 – highlights (and lowlights) of the Nazispoitation movies, daredevil documentaries of the 1970s, The Legend of the Orgasm Bike, illustrated reviews and more.


Zines & Zine-Related Books
Syndicate Product #19 Detritus Fragments and Scraps by AJ Michel $3.00 – Somehow hot on the heels of issue #20, Syndicate Product #19 collects a hodge podge of reviews and miscellany from Bacon Bits to Military Surplus Stores. Plus a really amazing picture of a sign at a so-called dollar store. -EF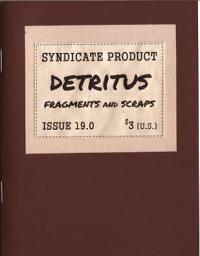 Alamo Igloo #1 by Keith Herzik $5.00 – Keep your eyes Iglooed to these tubes – this baked alaska comes Alamo-ed and Herzik's on fire. -EF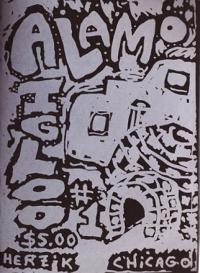 Draw It With Your Eyes Closed: The Art of the Art Assignment by Paper Monument/Project Projects $15.00
Make Your Own Zine Kit – Sweater Vest Not Included by Don $2.00
Mend My Dress: Collected Zines 2005-2007 by Neely Bat Chestnut & Colleen Weber Borst $13.00
Butch Nor Femme #3 Curioddity #4 by Lynn Monsoon/Curiouser Jane $3.00
Piscean Footnotes #01 by Lynne $2.50
Curioddity #3 Curiouser Jane $2.00
Wish You Were Me by Myriam Gurba (Future Tense Books) $5.00 – bizarre and uproarious follow-up to her award-winning first novella and story collection, Dahlia Season.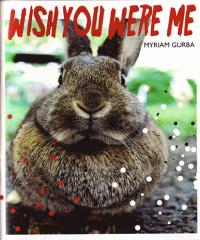 Ventriloquism by Prathna Lor $5.00
What Is This? A Poster. A Book: About Impostition & Pagination, About Type Rules and Typefaces by Carol Sogard and Dan Evans $4.00 – A perfect gift for someone starting art school or someone needing a quick and easy design primer. Help with learning about gutter area, creep allowance, trim area and more. Folds out into a poster suitable for hanging (and looking awesome).
Kramer Sutra by Chelsea Martin $5.00 – NOT the Karma Sutra. The KRAMER Sutra. As in Kramer from Seinfeld.
Spartan Holiday #1 Shanghai Pictorial by DB Dowd $12.95
Ugly  No 1 #3 Mar 12 a Collection of Visual Crap by Matt Soria $4.00
Culture Slut #25 by Amber Forrester Nov 11 $2.00
As Boredom Sets In Win 12 Interviews with Sucked Dry and Birth Deformities $2.50
Lil Cat Willow $10.00
Little Otsu Living Things vol 7 featuring the work of Liam Stevens (Little Otsu) $6.95
Night Home by Becca Stadtlander (Little Otsu) $6.00
Hook Ups by Dan Boulton $3.00
Over and Out #2 by Brad Westcott $5.00
Tropical History $4.00
Whoosh Zine For Whale Lovers #3 by Katherina $3.00
Our Moon Field Guide and Audio Companion by Ethan Krause $5.00
Seven Sexual Things That Everyone Failed to Mention by Leah Scotia Thomas $2.00
Tiger Girl Photo Zine $4.00
Proof I Exist #14 Learning to Deal by Billy $1.00 and #15 $3.00 – See pictures CZF as well as of Billy hosting the Zine Fest Olympics on Flickr last weekend.
Last Night at the Casino #2 Mar 12: Ever Wonder Wha Its Like to be a Casino Dealer Here Let me Tell Ya by Billy $2.00
Cops – The Good The Bad and the Unintentionally Hilarious by Billy et al. $1.00
All I Want Is Everything #2 by Caitlin $2.50, #3 $3.00, I Was a Teenage Mormon $3.00
Adita #20 Zine Library $1.00
Guide to Dating Gangsters vol 1 by Vice Versa $3.50
Insubordination Fest Zine 11 by Danny Nuthin $2.00
Travel On #3 Year In Minnesota by David Solomon $2.00
Words One Hundred Stories #1 by Re Harris $2.50
Feel Better #1 a Zine About Self Love by Marlee Grace $6.00
Great Stuff with Lilli and Alexander by S. Morean $6.00
xXXXx vol 2 Straight Edge Erotic Fiction by Artnoose $5.00
Empty Orchestra #1 $2.00
Miss Sequential #3 by Marissa Falco $4.00
List #15 On My Own by Ramsey Everydaypants $4.00
Shit Progressives Dont Want To Hear #1  Journal of Unpopular Opinions by var. $1.50
Not Queer as in Radical but Lesbian as in Fuck You by Rachel $1.00
Motor City Kitty #15 by Bri $1.00
Nailbiter #2 An Anxiety Zine $17.00
Scabs and Other Hurts by Marta Chudolinska $4.00
Obsesser #2 Motel by Jessica Bublitz $2.00
Teach These Kids a Lesson #1 Tales of Inner City Education  by Corey Plagiatist $2.00
Art Zine Chicago vol 1 #1 Mar 12 by Daniel Teafoe $20.00
Cheer the Eff Up #2 by Jonas $3.00
Upskirt Dirty Unfeminist Secrets $5.00
Feeling Words a Pocket Zine of Emotions by Teresa Cheng $3.00
Craft Leftovers vol 4 #1 by Kristin Roach $5.00
Brainscan #29 No More Coffee #4 by Alex Wrekk and Ben Spies $3.00
Clothing I've Accidentally Accumulated by Sarah Creagen $1.00
Notes and Bolts #2.5 Scribbles and Scratches vol 1 by Kris Stress $2.50
Paper Houses #2 Southern Subcultural Snippets and Horror Rock Rookies by Kris Stress $3.00
Discomfort #1 by Davegunn $1.50
Pigeon Life: A Discomfort Guide to Hitchhiking and Recreational Homelessness by Dave Gunn $3.00
Bake and Destroy Everyone Around You by Kara $1.50
Smash the Pastryarcy by Kara Comegys $1.50
Cutty Kings vol 1 BEL $6.00
We Are Confused – Ghosts Talk Love by Georgi $1.00
Cave Girl $1.00
Girls Who Like Girls a Miniscule Zine of Epic Proportions #3 by Bill Stenross $1.00
Comics & Comix
Corporeal Breach #1 by Chris Day $7.00 – Much like Terrence Hannum's gothic artists' zines, Chris Day is tackling comics with a leather glove and pared-down pungency. Mixing some of the experimental flavors that Jason Overby dishes out with a cinematic peek through the budoir keyhole, Day has Sex and Death riding high on the tight crop, page after page. -EF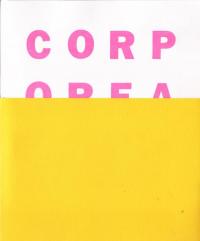 Wolfman Chicago Dreams of Dirt by Nate Beaty $3.00 – Nate is awesome, and his work is really great! Also, do you like our website? Because he redid it and it's the greatest ever.
Army of Lovers Will Be Beaten Book 6 by Bernie McGovern $6.00
All About Crystals by Chris Hatherill et al. (Landfill Editions) $8.50
Yule Bringer #1 by Adam Higton (Landfill Editions) $6.00
Yule Bringer Foxgloves Christmas by Adam Higton (Landfill Editions) $8.50
Puppy Teeth #2 by Kevin Czapiewski and Liz Suburbia $10.00
Nog Nu: The Protector of the Pyramides, The T. Monster Cometh by Onli, Woods and St. Pierre (Onli) $5.00
Vajazzlin #1 by Molly Colleen O'Connell $4.00
Violence Valley #1 by Jesse McManus (Floating World) $8.00
4 Square #3 by var. $1.50
Roxie and Moxie #1 Tummy Trouble by J. Wisneski $1.00
Unusual Adventure #2 by Robert Calzone $4.00
Gehenna #1  $3.00
various issues of Our Ever Improving Living Room by Kevin Budnik
Mister Bear #1 by Gaby Billings $2.00
Sy Loady titles: Pretty Glitti Ponies, Track Ponies and more.
Rainbow in the Dark #1 $3.00
Flat Mountain Chronicles vol 3 and vol 4 (Drawings and Comics Press) $3.00 each
Comics For Something #1 by Drew Damron $2.00
various AWESOME things from Marissa Falco: Miss Sequential #4: Outgoing My Life In Mail $4.00, Miss Sequential #5 Sketchbook etc.
Mia Protasi by Matt Czap $1.00
various Liz Suburbia titles: Cyanide Milkshake #2 and #3 etc.
Waffle: A Sexy Little Comic For Girls and Boys  by Kevin Czapiewski $5.00
Peehole #8 by Jim Donaldson $3.00
Toasty Cats #1-#6 by Magda Boreysza various prices
various Christopher Green titles including Undermind #1, Multitudes of Me What He Saw One Minute Prior to Birth, etc.
Behold #1 CAL: Cavalier About Love, Behold #2 Live a Wasted Life by Alex Major $3.00 each
One Less Lonely Girl by Gina Wynbrandt $3.00
Fifty Flip Experiment #15 Mar 12 $4.00
Nick Meccia titles: One of Only Two Such Occasions, Sleep Is For The Dead etc.
Nothing Lasts Forever by Bill Stenross $1.00
Festival of Demons #1 by Melinda Andrea $3.00
Graphic Novels and Trade Paperbacks
Sammy The Mouse Book 1 TPB by Zak Sally (Lamano 21) $14.00 – Don't miss Zak Sally here at 7pm on Fri, March 23rd with John Porcellino and Dale Flattum!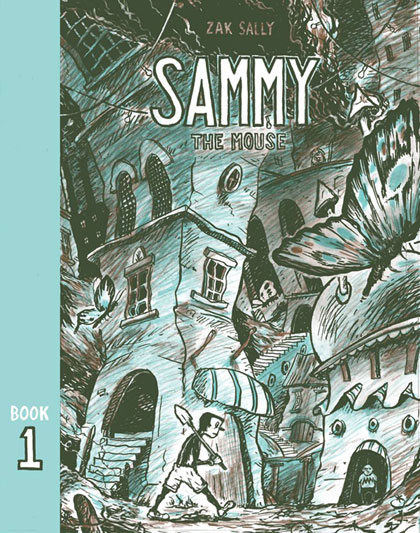 Our Ever Improving Living Room Book Diary Comic 2010-2011  by Kevin Budnik $15.00
King City Cat Master Comix by Brandon Graham (Image) $19.99
Hellboy vol 12 Storm and the Fury by Mike Mignola et al. (Dark Horse) $19.99
Blue by Pat Grant (Top Shelf) $14.95
Complete Crumb Comics vol 1 Early Years of Bitter Struggle by R. Crumb (Fantagraphics) $24.99 – Back in print, and in affordable soft cover.
EmiTown a Sketch Diary vol 2 by Emi Lenox (Image) $24.99
At the Mountains of Madness, Illustrated Graphic Novel by HP Lovecraft et al. (Sterling) $14.95
Birthday Surprise by Kevin Czapiewski $10.00
Lucy the Dreamer by John Akre $10.00
Back and Forth Linocuts Graphic Novel by Marta Chudolinska $20.00
Womanthology Heroic, Created by Over 150 Women (IDW) $50.00
Crossed vol 3 Psychopath by David Lapham (Avatar) $19.99
Art & Design Books?
Bunny In the Moon: The Art of Tara McPherson vol 3 (Dark Horse) $23.99
Object 5 by Kilian Eng (Floating World) $20.00
Art As Politics: The Future of Art and Community by Adam Krause (New Compass) $14.95
Buzzwords: Interviews With Buzz Spector (Sara Ranchouse Publishing) $35.00
Reduce Waste #1: Don't Design Waste by Carol Sogard $5.00
Fiction
Get Real by Spencer Compton $10.00
Fifteen Views of Orlando by Nathan Holic et al. $15.00
To Build a Fire by Jack London, with illustration by Michael C. Hsiung (Scout) $4.00
Fall of the House of Usher by Edgar Allan Poe, with illustration by Tom Neely (Scout) $4.00
Young Goodman Brown and the Hollow of the Three Hills by Nathaniel Hawthorne and illustration by Zack Soto (Scout) $4.00
Yellow Wallpaper by Charlotte Perkins Gilman, with illustration by Aaron Renier (Scout) $4.00
Eves Diary by Mark Twain, with illustration by Meg Hunt (Scout) $4.00
Gift of the Magi and Other Stories by O. Henry and illustration by Burt Kate Bingaman (Scout) $4.00
Occurrence at Owl Creek Bridge and a Horseman in the Sky by Ambrose Bierce and illustration by Francois Vigneault (Scout) $4.00
Game of Groans: A Sonnet of Slush and Soot by George RR Washington $9.99 – Don't miss the author event for this book here on 3/27 at 7pm.
Mayhem, Miscreants, Memoirs & Misc
I Remember by Shane Allison (Future Tense Books) $12.00 – "Shane Allison taps directly into memory, like a faucet pushed into a maple tree to procure the sweet syrup. Sexy things, embarrassing things, the ugly and the fraught, the things of the child and the things of the man, all pour out in profusion. His testimony–of bullying, racism, and casual homophobia, but also the best rimjob he ever had–has the power to dismantle centuries of chains, the crippling superego." –Kevin Killian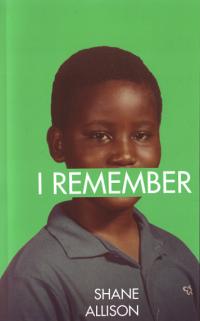 Unfamiliar Fishes by Sarah Vowell (Riverhead) $16.00 – Now in soft cover.
Tales From Development Hell: The Greatest Movies Never Made by David Hughes (Titan) $15.95
Wired: The Short Life and Fast Times of John Belushi by Bob Woodward (Simon) $16.00
American Rose: A Nation Laid Bare the Life and Times of Gypsy Rose Lee by Karen Abbott (Random) $17.00 – Now in soft cover.
Everything Was Fine Until Whatever by Chelsea Martin $11.00
Legs Get Led Astray by Chloe Caldwell (Future Tense Books) $13.50 – provocative collection of essays that vividly rockets the reader through one young woman's life.
Grey Album on the Blackness of Blackness by  Kevin Young (Graywolf) $25.00
How to Piss In Public: From Teenage Rebellion to the Hangover of Adulthood by Gavin McInnes (Scribner) $24.00
Care to Make Love In That Gross Little Space Between Cars?: The Believer Book of Advice by various (Vintage) $14.95
Politics & Revolution
Making The Future: Occupations, Interventions, Empire and Resistance by Noam Chomsky (Citylights) $16.95
Love and Struggle: My Life in the SDS the Weather Underground and Beyond by David Gilbert and Riley Boots (PM) $22.00
Arab Melancholia by Abdellah Taia (Semiotexte) $14.95
Literary Journals, Poetry & Chap Books
Panic Kit by Laura A. Lionello $13.00
Love Poem for the Everyday by Michael Haeflinger $7.00
Fire is Breathing on Me by Mat Gould $7.00
Watching it Burn by Mike Meraz $7.00
Skinning the Hero – Amongst Barbarians and Degenerates by Justin Reynolds $7.00
This Just This by Justin Reynolds $7.00
It Will Be The Lion by Mat Gould $7.00
Things I Say To Pirates on Nights When I Miss You by Keely Hyslop $12.00
Ninth Letter vol 8 #2 $14.95
The Chicago Review vol 56 #4 $10.00
Deadline Annualis #2  $14.00
The Believer #88 2012 Film Issue $12.00 – As usual, the film edition comes with a DVD.
Fjords vol 1 #3 $10.00
Sinister Wisdom #85 Win 12 $6.00
Charting the Interstate by Alfred Planco $2.00
Music Books
Energy Flash: A Journey Through Rave Music and Dance Culture by Simon Reynolds (Soft Skull) $21.95
Panic On the Streets: The Smiths and Morrissey Location Guide by P. Gatenby (Titan) $12.95
Childrens Books
Steampunk: An Anthology of Fantastically Rich and Strange Stories, ed. by Kelly Link and Gavin J. Grant (Candlewick) $22.99 – A young adult anthology, perhaps for middle school kids who have considering adding gears to their bikes?


Central Park Peacock by Alfred Planco and Olivia Pettengill $8.00
The Astonishing Secret of Awesome Man, With Moskowitz the Awesome Dog by Michael Chabon (Harper) $17.99
Magazines
Lucky Peach #3 Cooks and Chefs Issue $12.00
Juxtapoz #135 Apr 12 $5.99
Nobrow #6 $24.00
Tape Op #88 Mar Apr 12 $4.95
Fortean Times #285 $11.99
ID Magazine Pre Spr 12 #317 $12.00
High Times May 12 $5.99
Wire #337 Mar 12 $9.99
Creative Review Feb 12 $14.99
Dwell Apr 12 $5.99
ArtForum Mar 12 $10.00
Shots #115 Spr 12 $6.50
Pin Up America Mar Apr 12 #8 $5.99
Blood and Thunder #19, Womens Roller Derby Magazine $5.99
Gastronomica vol 12 #1 $12.99
Laphams Quarterly vol 5 #2 Spr 12 $15.00
Dazed & Confused vol 3 #7 Mar 12 $9.99
Decibel #90 Apr 12 $4.95
Filter Good Music Guide Mar Apr 12 $2.99
Under the Radar #40 $5.99
Maximumrocknroll #347 Apr 12 $4.00
Chips and Beer #2 $7.00
Magnet #85 $4.99
Z Magazine Mar 12 $4.95
Class Struggle #73 $3.00
Radical Philosophy #172 $13.00
Against the Current #157 Mar Apr 12 $5.00
Tattoo Revolution Mar 12 $11.75
Tabu Tattoo #47 $7.99
?Sex & Sexy
Bottoms Up – Spanking Good Stories ed. by Rachel Kramer Bussel (Cleis) $15.95
Some Handy Tips From From Your Friendly Sex Toy Consultant – Kiss N Tell, We Have Everything You Need For a Hot Night Out Here I Am Down Here $10.00
Meat #6 by Adrian Lourie $18.00
Other Stuff
Copy Scams Tape $3.00 – Brainscan zine and Stolen Sharpie Revolution writer/publisher Alex Wrekk and friends started a band. And they sing about zines. What's not to love about that? Low-fi analog technology (read: cassette tape) to appeal to your old school aesthetic.
Everything we list on our blog is available at our brick and mortar store. But not everything we sell at the brick and mortar store is available from our webstore. Click here to see what is new in our webstore!