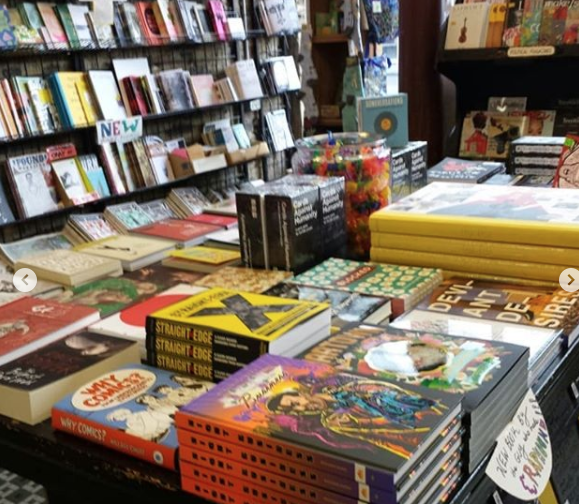 Holiday Hours!
Sat 12/23: open until 10pm
Sun 12/24: noon to 7pm
12/25:  CLOSED
Sun, 12/31: noon-5pm
Mon 1/1: CLOSED
—
Here's New Stuff!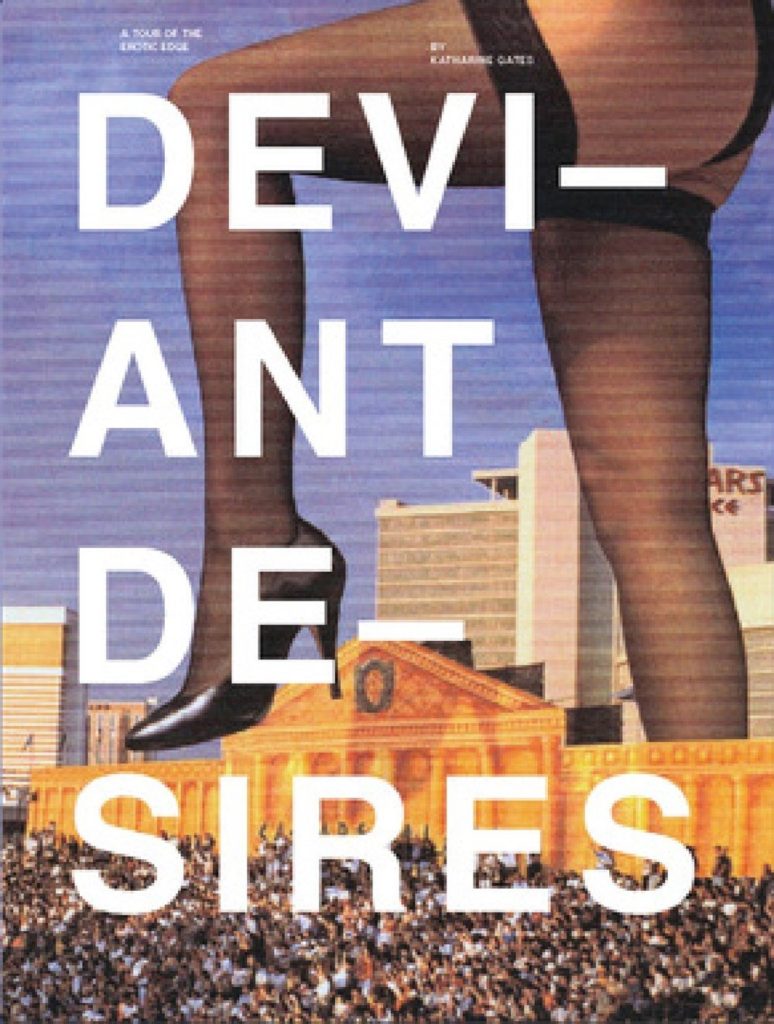 Deviant Desires: A Tour of the Erotic Edge, Incredibly Strange Sex, Expanded Edition by Katharine Gates (PowerHouse Books) $29.95 – Yale-trained gonzo anthropologist Katharine Gates has now fully updated and revised her pioneering 2000 work, Deviant Desires: Incredibly Strange Sex, into this expanded edition which features over a thousand illustrations (mostly in color, new for this edition), interviews from around the world, both fun and serious discussion, and even some tips and suggestions. And what a tour! Within these pages Gates proves there's ALWAYS new information about sex and desire, because human adaptability and creativity ever combine to discover new frontiers of pleasure, whether by imagining ourselves superheroes or tiny or giants, or simply stuffing party balloons down our pants. Now with more trample and crush, cannibal play, quicksand and male pregnancy!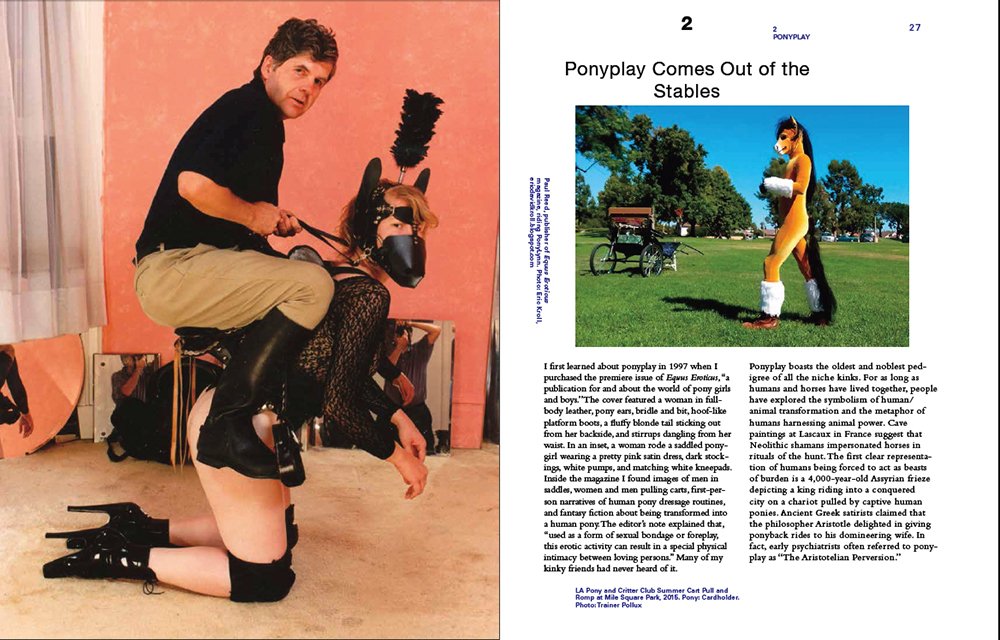 *ZINES*
Eat #8 by Dan Varenka $6
Learn Arabic in 25 Years #3 The Alphabet by Zora O'Neill $4
Apex Nocturne Dream Journal Entries by Brian Uhl $18
David Bowie Color Your Own Poster Set by Lauren B. $20
Bad Poetry #1 by Kayson Spinazzola $2
*COMICS & MINIS*
Devil Stole a Shooting Star by Michaela Washington $6.66
Somersault by Thayer Nicholas Granstorm Bray $15
Feels Better Here by Candice Ploy Goodman $10
Doodlr by Siu Lee $8
Wonderful World of Tank Girl #2 The Importance of Being Tank Girl $3.99
Two Rivers by Kayson Spinazzola $4
*GRAPHIC NOVELS*
Perfect Discipline and Unbending Loyalty by Tommi Parrish (Perfectly Acceptable Press) $20 – A stunning lyrical meditation on love and family in our real life dystopian present. Featuring a small 12-page book-within-the-book, it's a stunning collaboration between rising star Tommi Parrish and the reliably great Perfectly Acceptable Press. -Lane
Senses by Dr Matteo Farinella (Nobrow) $22.95
*POLITICS & REVOLUTION*
Subversive: Interviews with Radicals By Brian Whitney (Headpress) $21.99
*ART & DESIGN BOOKS*
Cafe Avatar by Sonnenzimmer (Perfectly Acceptable Press) $25 – This lovely volume presents an essay interleaved with gorgeous illustrations from writer/artist team Sonnenzimmer. The text likens humanity's relationship to images and graphics to the use of camouflage and pattern in the natural world. Published by Perfectly Acceptable Press. -Lane
*LOCAL INTEREST*
Stories of a Chicago Police Officer by Murphy $20.99 – Sex or lunch, what would you do, six days in a row? If you don't find the baby soon, will she freeze to death? It appears to be a single gunshot wound directly under the chin; should we assume suicide or possibly foul play? It appears the grandfather had a heart attack and fell through the glass storm window. Do we remove the body before the young grandkids show up? It's against rules but we can't allow the children's last memory of grandpa to be crumpled and bleeding. Is that a gun in his hand or is that a cell phone? It's too dark, but the call was a man with a gun! If you're right you're a hero. If you're wrong you go to the morgue. These decisions are made on a daily basis if you are a Chicago Police Officer.
*MAGS*
Forecast #7 2018 $18
Tapas 2017 $30
Fortean Times Dec 2017 $12.50
Plant Based #3 $9.99
Murder Most Foul #106 $10.99
True Crime Winter Special Win 2018 $12.99
Anorak #44 $12.25
Dazed and Confused Win 2017 $12.99
Mojo Jan 18 $10.99
Harpers Jan 18 $6.99
*LIT JOURNALS & CHAP BOOKS*
McSweeneys #51 $26
Lady Parts #4 by Amelia Hruby $3
Brain Fever #3 Fall 17 Edited by Mike Goodman $12
*SEXXXY*
Meat #25 $22
*OTHER STUFF*
Blank journals of varying sizes, shapes, styles and colors by Red Shorts Bindery!
2 new Johnny Sampson thingies! Christmastime: A Love Story Greeting Card $4, Sticker: Lance from his "Creative Differences" strip $3
*ZINES*
Crap Hound #9 Sex and Kitchen Gadgets by Sean Tejaratchi $15 – "Fair Use" collage-y awesomeness!
Against Amazon: Seven Arguments One Manifesto by Jorge Carrion $5
I Had My Time of the Month on Your Face and Made America Great Again $2
Did I Wake Up With a Headache or Wake up Because of My Headache? by Madeline Veitch $4
Abandoned Signs by Temporary Services $7 – A melancholic tale of ruin and neglect. Happy holidays!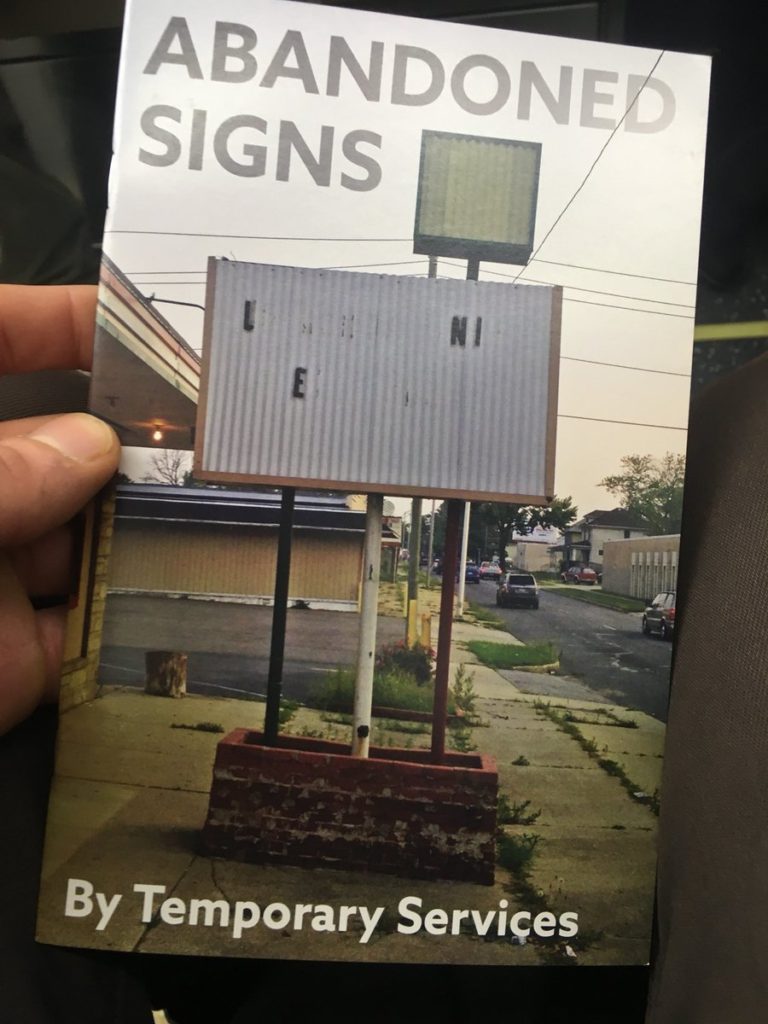 stuff from Megan Kirby:
Every Time Mini $1
issues Meanwhile: #1 Apartments, #2 Beach, #3 Internet $5 each
*COMICS & MINIS*
Love and Rockets Comics vol 4 #4 $4.99
Anna Sellheim comics, various prices, including There For Us with Tillie Walden $5
Barely Legal #3 Holiday Edition by Hannah Chavez $3
*ART & DESIGN*
Madman's Eye: The Art of Mac Blackout (Hozac Books) $32 – Around Chicago, his art has become inescapable, always peeking out from a storefront, a doorway, an alley, or one of his beloved garbage cans, his aesthetic has become an unofficial pock mark on the face of the city. As his direction has drifted across so many projects over the years, he's gone from respected graffiti artist, into the world of fine art, and into pen & ink, collage, & multi-media painting. Not to mention his numerous world-renowned punk bands, Functional Blackouts, Daily Void, Mickey, New Rose Alliance, and his solo material with Mac Blackout Band, Mac has always been at the center of a rogue nervous system that needed to come to life on it's own in the form of his art.
*MUSIC BOOKS*
Punk Women vols 1 and 2 by David Ensminger (Left of the Dial Books) $10 each – Get volume 2 here! — An incredible array of powerful, potent, and and particularly inventive women, from off-the-radar local acts to legacy bands of all stripes, from first wave punk to melodicore and garage rock. It includes profiles of many, but it also features several women discussing their own lives, histories, and band anecdotes.
*MUCKRAKING*
Who Killed Hunter S. Thompson: An Inquiry into the Life & Death of the Master of Gonzo by Warren Hinckle & friends (Last Gasp) $39.95 – Candid memories and appreciations by many of his closest friends and co-conspirators. Contains: transcripts of his rants and idiosyncratic phone messages, The Gonzo Master's Midnight Faxes, The Kentucky Derby is Decadent and Depraved, and a humungous introduction (a book in itself!) by Warren Hinckle III.
*FICTION*
The Brunist Day of Wrath by Robert Coover (Dzanc) $18.95
*MAGS*
Wire #406 $10.99
Shock Cinema #53 $5
Modern Farmer #18 $7.99
Little White Lies #72 $12.99
*OTHER STUFF*
Various Field Notes restocks and some new stuff, including the "Haxley" Jay Ryan edition $12.95
Ball Gag Nun Enamel Pin by Corinne Halbert $8
Moetorhead Patch $6 & Black Coffee Enamel Pin $4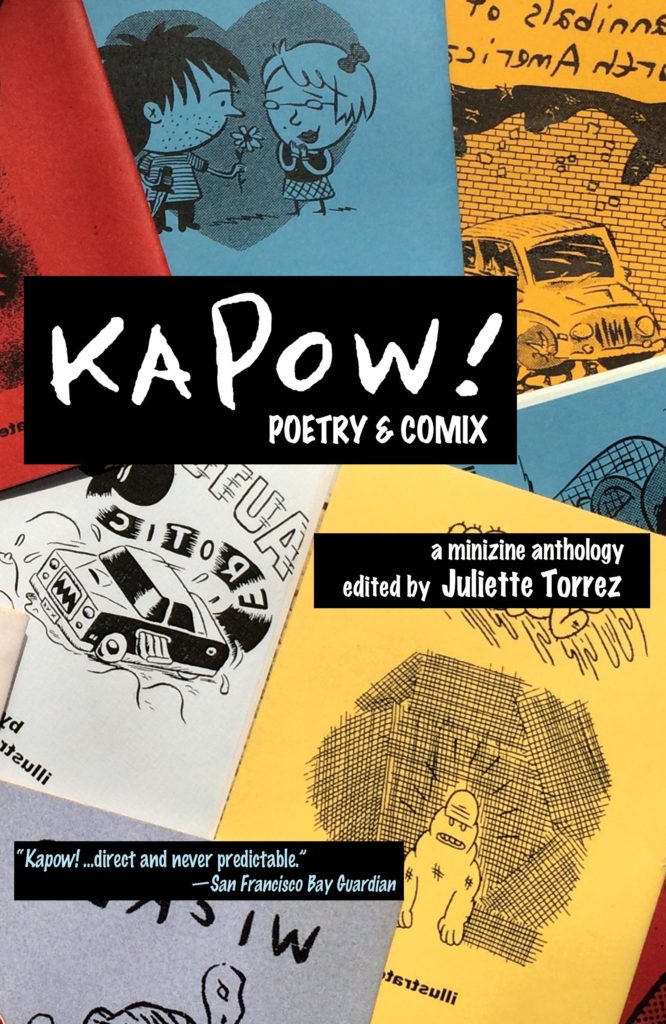 KAPOW! Poetry & Comix by Juliette Torrez (Manic D Press) $15.95 – In the final days of the '90s, poetry activist Juliette Torrez paired underground writers with up-and-coming comix artists, publishing their works in twenty-seven hand-stapled mini-zines brimming with gritty urban stories and comedic poetry, accompanied by quirky comic art. Yes, we sold them here. Excerpts from each mini-zine feature early works from Shappy (who worked at Quimby's!), Greg Gilliam (friend of Quimby's!), Sam Henderson, Jordan Crane, Ivan Brunetti, and many others.
*ZINES*
Hope That Clears Things Up by Jim Joyce $3
Dance Dance Party Party Zine Zine: Appreciating Ten Years of DDPP Chicago by Liz Mason $2 – Remember jumping up and down on the bed to your favorite music, or dancing with your friends when you were a kid to your favorite song? That's what Dance Dance Party Party is. Read about it in this artifact that's part cultural preservation of a culture, part description of a successful autonomous zone, and ALL DANCE PARTY.
Sick Muse #9 $5
Chronicles of Roo #1 Anxious Thoughts $5
Fairy Tales for Cynical Girls vol 2 by K8 $2
National Teenset Outsider #33 $1
Hall Pass #2 $5
*COMICS & MINIS*
Sewer Cats by Jess $5
Tales of the Night Watchman vol 1 #7 It Came From the Gowanus Canal by Dave Kelly $8
Rabbit Who Fights #1 & 2 by Tim Hamilton $6 each
Fifty Flip Experiment #21 by Dan Hill $5
Eat to Survive Fall 17 by Jeff Mahannah $5
Issues of Laskimooses, $7 each: #36 by Kullan Kirkastuminen, #37 by Sisimmassa Sisimmyydessa + #38 by Haarautuva Risteys
Rollerblade Dan and the Puddle by Jillian Sander $5
Avoid Situations: An Autobiographical Collection by Lily Reeves $4
various mini-comics by Kirt Burdick, various prices
Cankor Calamity of Challenge #3 by Matthew Allison $5
various comics & zines by Billy Bridwell, various prices
Free Fantasy #2 by Kane Shirley $10
*GRAPHIC NOVELS*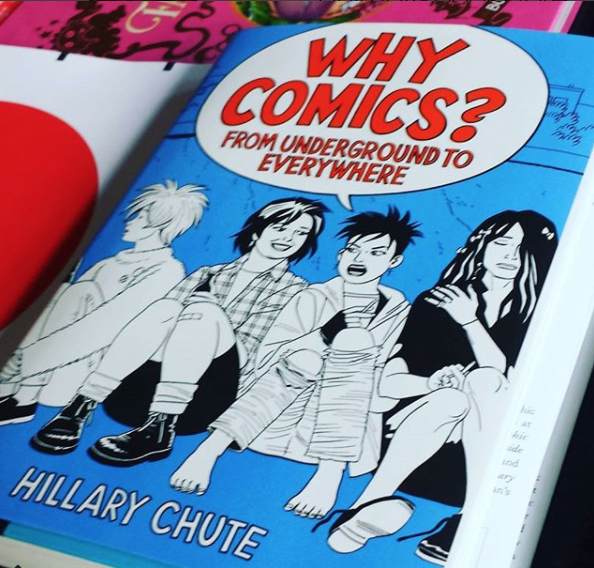 Why Comics?: From Underground to Everywhere by Hillary Chute $40 – An indispensable guide revealing the history of comics with analysis, as well as fascinating portraits of the fearless creators behind them. Focusing on ten major themes—disaster, superheroes, sex, the suburbs, cities, punk, illness and disability, girls, war, and queerness—Chute explains how comics gets its messages across more effectively than any other form.
World War 3 Illustrated Presents Fight Fascism! $12 – Founded by Seth Tobocman and Peter Kuper in 1979, WW3 Illustrated has been publishing cutting-edge, political comics. Now it's a book series. Contributors include: Erik Drooker, Sue Coe, Isabella Bannerman, Kevin Pyle, and more.
Angels and Magpies: The Love and Rockets Library vol 3 by Jaime Hernandez (Fantagraphics) $19.99 – Various stores from L&R New Stories and Jaime's NYT serial.
Satania by Fabien Vehlmann & Kerascoet $24.99 – Charlie searches for her missing scientist in the underground of Hell, which hides another world that exists beyond anyone's expectations.
Blocked: Stories From the World of Online Dating by Ally Shwed & friends $25
2001 by Blaise Larmee (2dcloud) $24.95
Cats on Cats on Cats by Ally Shwed $15
Lady Killer vol 2 by Joelle Jones &? Laura Allred $17.99 – She's a homemaker, wife, and mother–but she's also a ruthless, efficient killer!
Acedia by Andre Coelho $10
*POLITICS & REVOLUTION*
Undocu-Ally: A Guide on How To Be a Good Ally for Undocumented Immigrants $5 – Pointers, tips and resources. Folds out into a ledger sized poster with emergency numbers, contact info and a big "Protection for ALL" Sign.
Global Discontents: Conversations On the Rising Threats to Democracy $18 – Noam Chomsky in convo with David Barsamian.
The Age of Jihad: Islamic State and the Great War for the Middle East by Patrick Cockburn $19.95
*LOCAL INTEREST*
Chicago Yippie '68 by Justin O'Brien $15 – A self-published, personal account of the 1968 Chicago Democratic Convention riots, when the author was just 17, caught up in the anti-war protests in the streets and parks of Chicago. Plus, words from other participants, 3 original maps and more than 150 photos.
*ART & DESIGN*
The Dark Book by Kuang Chu (Gingko Press) $35 – A survey of 30 international artists working in a variety of mediums, portraying our darkest fears, that of pernicious scenes of life gone wrong and graphic images of inhuman monstrosity.
2 crazy, fantastical, made-up flora and fauna art books from Chilean artist Claudio Romo (from Ginko Press, $24.95 each): The Book of Imprudent Flora & A Journey in the Phantasmagorical Garden of Apparitio Albinus
Drew Friedman's Chosen People (Fantagraphics) $19.99 – People chosen to be rendered by the man BoingBoing calls "The greatest living portrait artist." Cartoonists, comedians, musicians and more.
Vintage Modern: Design with a Past (Sandu Publishing) $45 – A look at designers who blend vintage retro clip art influence and period colors. Logos, packaging & more!
Mix & Match: Exploring Contemporary Collage (Sandu Publishing) $45 – Featuring selected works from over 30 leading artists in the field, including Lola Dupre, Boris Peianov, Kris Tate and more!
Sword of Whatever: Stories and Artwork for and Inspired by Payton Leonard $24.99
The Last Will and Testament of an Extremely Distinguished Dog, illustrated by Mark Andresen, based on the poem by Eugene O'Neill (Gingko Press) $12.95 – This illustrated eulogy is a balm for anyone whos recently lost their dog, or a perfect gift for a friend in their time of loss.
*DIY, SELF-CARE & ACTIVITY*
How Not to Kill Yourself: A Survival Guide for Imaginative Pessimists (Good Life) by Set Sytes and Faith G. Harper (Microcosm) $9.95
Protest Knits: Got needles? Get Knitting by Geraldine Warner $16 – From pussy hats to yarn bombing, knitting and handicrafts have a long history in protesting. Here are 15 projects for some crafty therapy revolution.
Joyful Militancy: Building Thriving Resistance in Toxic Times by Carla Bergman (AK Press) $16
Elements of Healing: A Self-Care Primer and Workbook by Mender $5
*MAYHEM & OUTER LIMITS*
Psychopaths: Up Close and Personal: Inside the Minds of Sociopaths, Serial Killers and Deranged Murderers by Christopher Berry-Dee $15.95
Hollywood Obscura: Death, Murder, and the Paranormal Aftermath by Brian Clune $16.99
The New Sirian Revelations: Galactic Prophecies for the Ascending Human Collective by Patricia Cori $18.95 – Cori traveled intergalactically outside of her body. Twenty years later, the transmissions she received affirm the prophecies these beings communicated.
*FICTION*
Homesick for Another World: Stories by Ottessa Moshfegh $16
*MUSIC, FILM & PERFORMANCE BOOKS*
Untypical Girls: Styles and sounds of the transatlantic indie revolution by Sam Knee (Cicada Books) $29.95
The Unsinkable Bambi Lake: A Fairy Tale Containing the Dish on Cockettes, Punks, and Angles by Bambi Lake (Manic D Press) $15.95
Evil Dead 2 Adult Coloring and Activity Book by various $14.99
Gumby Imagined: The Story of Art Clokey and His Creations by Joan Rock and Joe Clokey $34.99
*MAGS*
The Baffler #37 $14
Gather Journal #12 $19.99
AdBusters #135 #14.95
ID Magazine #350 $18.50
Corridor Journal #1 Bridgeport, Connecticut $15
Soft Magazine #3 Creative People and Their Day Jobs $16
*CHAP BOOKS, POETRY & LIT JOURNALS*
Blue Ivy Carter: A Little Big Story by Tes Mekonnen $7
Fifty Feminist Mantras: A Yearlong Mantra Practice For Cultivating Feminist Consciousness by Amelia Hruby $15
Zizobotchi Papers vol 2 $13
Brick #100 $16