New Stuff This Week!
Zines
5000 Stories  by Dan Gleason and Theresa Currie $3.00
We Ride Bicycles a Bike Zine By Women For Everybody Spr 14 by Annie Dunkel & Shell Stern $5.50
Xerography Debt #36 $4.00
The Vellum Underground 2014 Year End Zine Review by David LaBounty $3.00
Friends in Low Places #1 Sexuality by Popacop and Peach $5.00
Hey, This is Sarah by Sarah Ferrick $8.00
Comics & Minis
various issues of Mini Kus, $5.00 each:
#29 Remember This by Disa Wallander
#27 Remember This by Jesse Jacobs
#28 Collector by Zane Zlemesa
#22 Lucky by Oskars Pavlovskis
#24 Swimming Pool by Anna Vaivare
#23 Domino by Ruta & Anete Daubure
#26 Little Hilma by Jyrki Heikkinen
#25 Magnetism by Roope Eronen $5.00
S! Baltic Comics Magazine issues #18 and #19 $12.00 each
Side Effects #1 by Kellysue Calderon $5.00
Esoteric Dialogue #1 by Scott Bufis $10.00
Capture Creatures #2 by Frank Gibson and Becky Dreistadt $3.99
Graphic Novels & Trade Paperbacks
Meaty Yogurt vol 1 Small Town Blues by Megan Rose Gedris $20.00
Michael Jordan: Bull On Parade by Wilford Santiago (Fantagraphics) $24.99 Run
Like Crazy Run Like Hell by Jacques Tardi and Jean-Patrick Manchette (Fantagraphics) $19.99 – An industrialist hires a nanny out of an asylum, planning to use her as a scapegoat; then things go horribly wrong.
Calculus Cat Hunt Emerson $17.99
Secret Service Kingsman by Mark Millar, Dave Gibbons & friends $12.99
Crossed vol 11 Badlands by Justin Jordan and friends $19.99
Art & Design
Coloring Outside the Kitchen: A Woman's Place Is In this Coloring Book! by Casey Landau $12.00 – A women's history coloring book created by a reated by a teacher/librarian/artist. Women inside include: Josephine Baker, Nellie Bly, Rachel Carson, Soong Ching-Ling, Hillary Clinton, Claudette Colvin, Marie Curie, Sor Juana Ines de la Cruz, Indira Gandhi, Emma Goldman, Sheikh Hasina, Billie Holiday, Mae Jemison, Mary Harris "Mother" Jones, Frida Kahlo, Billie Jean King, Tina Modotti, Annie Oakley, Michelle Obama, Georgia O'Keeffe, Yoko Ono, Betty Shabazz, and Madame C. J. Walker.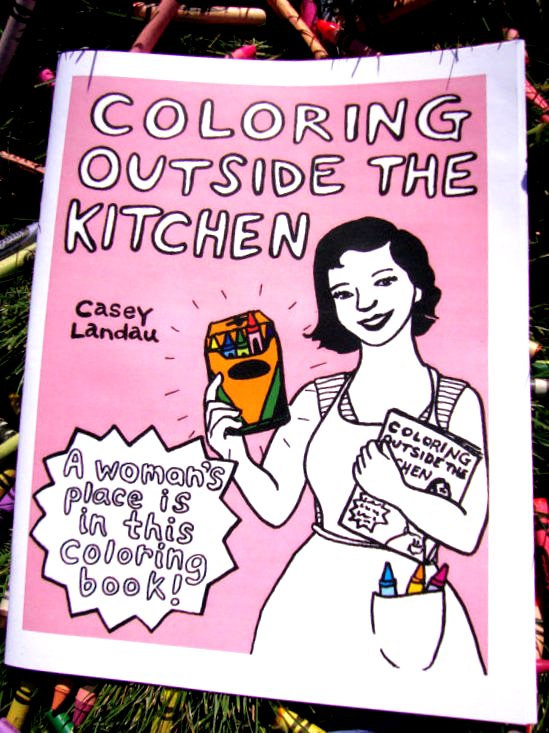 Contemporar American Printmakers (Schiffer) $34.99 – Featuring folks from all over the country including Chicago!
Revelations: The Photography of Justice Howard $45.00 – Tattoo photography pioneer Justice Howard documents the American tattoo community with her highly iconic images.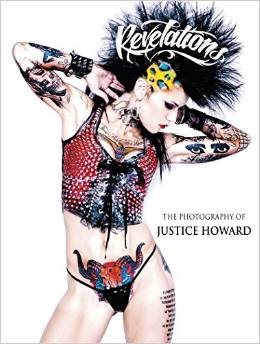 Twenty-three line drawings of powerful women are included in this full-size, 8.5″x11″ coloring book.
Music Books
Punk Rock Blitzkrieg: My Life as a Ramone by Marky Ramone, with Richard Herschlag $28.00 – Drummer Marky is the remaining Ramone. Hear what he's got to say.
'Com'atized: When Comedy and Drama Collide by Missy C. Luckett $16.95
Flappers: Six Women of a Dangerous Generation by Judith Mackrell $16.00 – The women who defined this the Jazz Age—Josephine Baker, Tallulah Bankhead, Diana Cooper, Nancy Cunard, Zelda Fitzgerald, and Tamara de Lempicka—would presage the sexual revolution by nearly half a century and would shape the role of women for generations to come.
Fiction
Mysterious Ticking Noise A Failed Novel by The Failed Novelists $1.00
Outer Limits
Campfire Tales: Midwest by Mike Ricksecker (Schiffer) $16.99 – Midwest based history, lore, and legends from around the region. Determine for yourself what is real and what is fiction, as these and other haunting tales paint a landscape rife with creepy paranormal activity.
Sexy
Darlin' It's Betta Down Where It's Wetta by Megan Rose Gedris $20.00 – Sexy salty lady sea comics!!!!!
New York Burlesque Photographs by Roy Kemp (Schiffer) $34.99
Darker Side Of Lust by Abigail Ekue $19.95
XXX A Collection of Nudes by Peregrine Angthius $25.00
Magazines
Tom Tom Magazine #20, A Magazine for Female Drummers, 5th Anniversary Issue $6.00
Fate #726 $5.95
Witches and Pagans #29 $6.95
2600 The Hacker Quarterly vol 31 #4 Win 14 15 $6.95
Make vol 43 $9.99
Flaunt #139 the Frankenstein Issue $15.95 – It's alive. Or whatever. -NY
Videoscope #93 Win 15 $5.95
Film Comment vol 51 #1 Jan Feb 15 $5.95
Tape Op #105 Jan Feb 15 $4.95
National Green Pages 2015 $9.95
Radical Philosophy #189 Jan Feb 15 $13.00
Tattoo Life #92 $9.99
Lit Journals & Chap Books
Weather by Alex Strong $3.00
Salamander #39 Fall Win 14 15 $9.00
Jubilat #26 $8.00
Fourteen Hills vol 21 #1 $10.00
Pleiades vol 35 #1 $9.00