Tag Archive for 'Michael DeForge'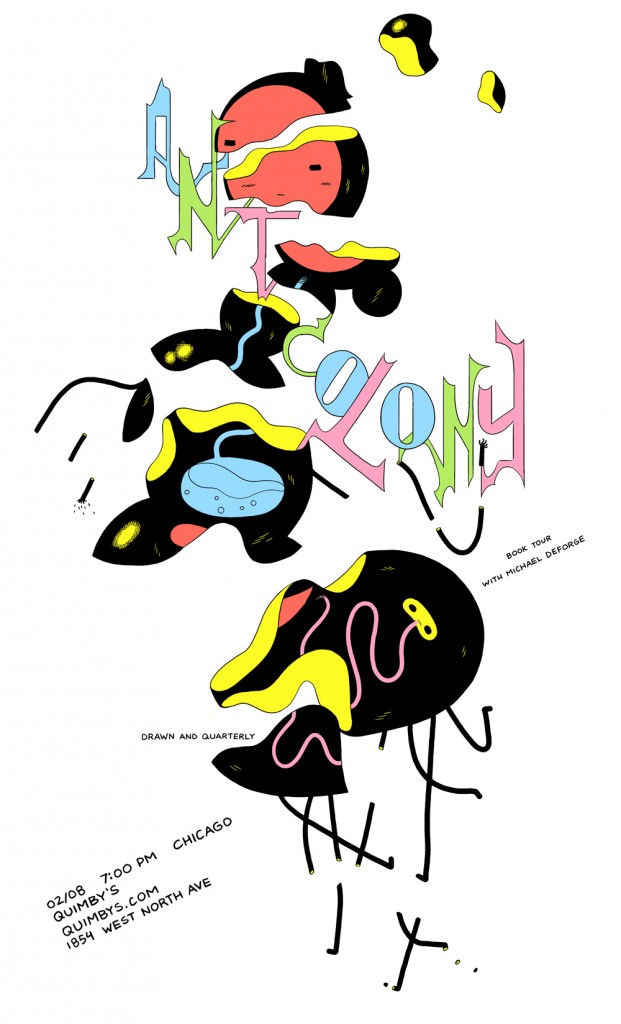 On Saturday, February 8th, at 7pm, join Quimby's and Drawn and Quarterly for the launch of Michael DeForge's darkly existential graphic novel Ant Colony! In just a few short years, DeForge's singular, idiosyncratic style has made him an important new voice in alternative comics. Here, he will present a slideshow with a signing to follow.
Ant Colony follows the denizens of a black ant colony under attack from the nearby red ants: from its opening pages, DeForge immerses the reader in a world of false prophets, unjust wars, and corrupt police officers. On the surface, Ant Colony tells the story of this war, the destruction of a civilization, and the ants' all-too-familiar desire to rebuild. Underneath, though, Ant Colony plumbs the deepest human concerns – loneliness, faith, love, apathy, and more. DeForge's striking visual sensibility – stark lines, dramatic color choices, and brilliant use of page and panel space – stands out in this volume.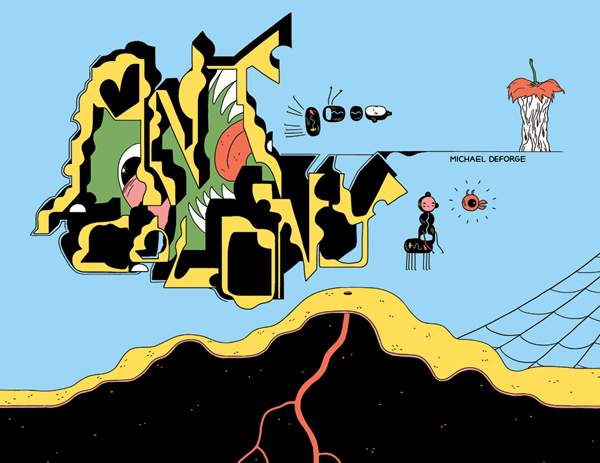 More info about Michael DeForge:
http://michaeldeforge.wordpress.com/
Click here to see Facebook event invite.
Also! Santullo's Eatery down the street (1943 W. North Ave) has generously agreed to provide pizza for the occassion! For more info about their delicious New York style pizza see santullos.com.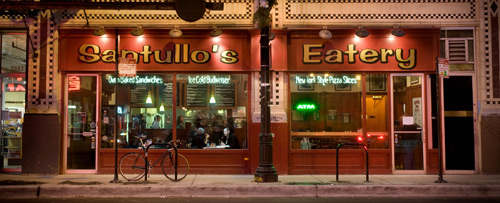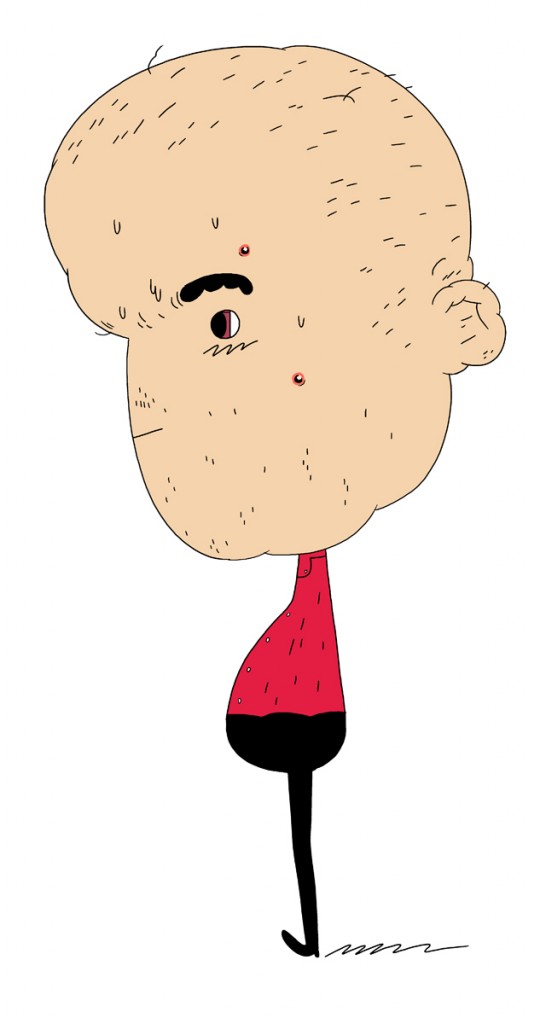 Come to Quimby's the night before the Chicago Alternative Comics Expo to meet three of the most exciting alternative comics makers working today. Michael DeForge (Very Casual, Koyama Press), Lisa Hanawalt (My Dirty Dumb Eyes, Drawn & Quarterly), and Patrick Kyle (Black Mass) will be signing their graphic novels and minicomics as part of the official festivities surrounding CAKE. This event will be followed by Ezra Claytan Daniels' Comic Art Battle.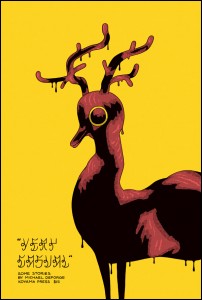 Michael DeForge lives in Toronto and works as a cartoonist and illustrator. His series Lose is published annually by Koyama Press. His web strip Ant Comic is serialized weekly and will be collected into a graphic novel by Drawn and Quarterly upon its completion. Michael DeForge is a Special Guest at CAKE this year.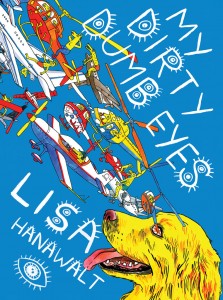 Lisa Hanawalt is a renowned self-publisher and illustrator living in Brooklyn, New York. Her comics work has won several awards, and she was recently nominated for a James Beard Award for Humor for her piece, "The Secret Lives of Chefs." Hanawalt's illustration and comics clients include The New York Times, New York Magazine, The Hairpin, McSweeneys, Chronicle Books, and Vanity Fair. She lives in Brooklyn with a dog and a comedian. MY DIRTY DUMB EYES (May 2013) is her first book with Drawn & Quarterly.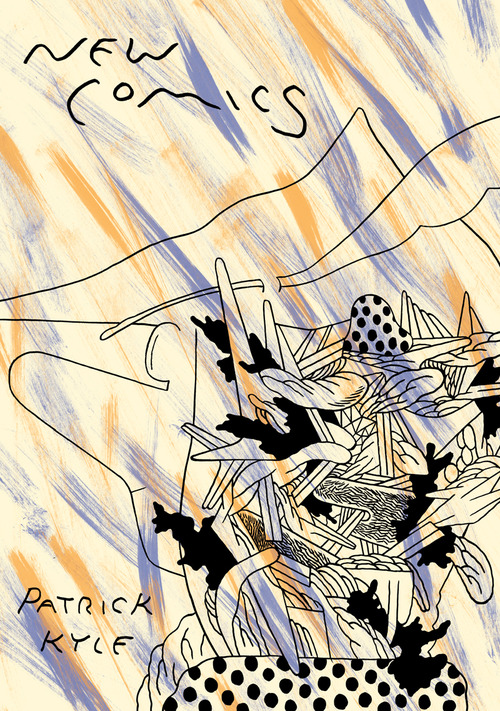 Patrick Kyle is an artist and illustrator from Toronto, Canada. He is the author of Black Mass and the monthly science fiction series Distance Mover. Patrick was nominated for a Doug Wright Award and an Ignatz award in 2012 for his work in Black Mass. Patrick's newest work New Comics #1 was published in May 2013 by Mother Books.
Quimby's is a proud sponsor of the CAKE which will take place Saturday and Sunday, June 15 & 16th, 11am – 6pm at the Center on Halsted, 3656 N Halsted.

This event previously featured a presentation by Derf Backderf. Unfortunately, Derf had to cancel his trip to Chicago, and will no longer be involved in this event. We hope to host him again soon.