Home / Store / Books / International Homosexual Conspiracy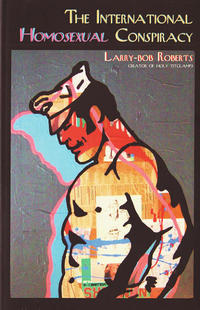 International Homosexual Conspiracy
Published by Manic D Press
$14.95
In this series of cultural polemics on an unexpected array of contemporary topics—from mistaken first impressions ("Presumed Hetero Unless Proven Gay") to sustainable yet unaffordable pants ("Socially Responsible Pants") to critiques of bourgeois mindsets ("Middle Class Writer")—author Larry-bob Roberts offers hilarious insight into the absurdities of modern life and queer culture. His humorous observations are destined to jostle readers' complacency and confirm their worst suspicions.
Author Larry-bob Roberts is into sparking culture, politics, and creating fusions between the two. Since 1989, he has been publishing in print and now online the zine, Holy Titclamps!
160p, b&w, 5.5"x8.5"