Home / Store / Comics / Mr. Cellars Attic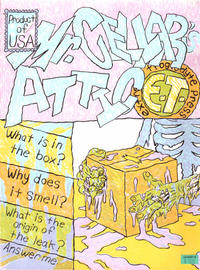 Mr. Cellars Attic
$6.00
Classic Arkhamesque horror and gore. I'll let the sick easter pastel cover do the talking:
*What is in the box? *Why does it smell? *What is the origin of the leak? *Answer me
Get on it- Extreme Troglodyte does not dissappoint. -EF
12p, b&w with 2-sided color screenprinted cover, 8.75"x11.5"
---
More by Noel Freibert