Home / Store / Books / Fires of Our Choosing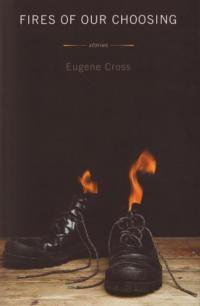 Fires of Our Choosing
by Eugene Cross
Published by Dzanc Books
196p, b&w, softcover, 5.5"x8.5"
$15.95
"Eugene Cross captures much of his generation's fears and excitements with a collection of realistic stories that borders on darkness at times. His is a voice combining humor and pathos with an edginess creating fresh new stories that are being published in great literary journals regularly.
A boy acts out at the death of his father and abandonment by his brother through a savage playground beating; a young man confronts his own troubled history when asked to hire on his girlfriend's strung-out brother in an attempt to keep him out of prison; a teenage babysitter works through a scorching-hot summer afternoon that will prove to alter her life forever; a grieving widower finds comfort in the unlikeliest of places, a recently-built casino; an itinerant farm worker visits the same former lover in South Dakota year after year while following the Harvest north; two friends search for excuses and fail to claim responsibility for their own decisions after one loses his father, and the other's house burns to the ground; and a taxidermist falls in love with the ex-wife of his high school bully and tries to convince her to marry him despite her son who seems to share his father's bullying mentality."