Home / Store / Books / Nurse Nurse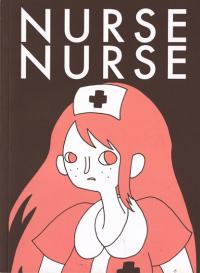 Nurse Nurse
by Katie Skelly
Published by Sparkplug Comics
160p, b&w, softcover, 5.5"x7.5"
$15.00
I do not think I could do a better job of describing this to you than the back cover copy so here's that:

"It is a comic book about the future.
It is a prediction about television.
It is a cautionary tale about butterflies.
It is science fiction for all kinds of people.
It collects all seven issues of the mini-comic series and the never-before-seen eighth issue. Please have an adventure."
...Love is real. NURSE NURSE this.