Home / Store / Gifts / Plastic Crimewave Vinyl 7"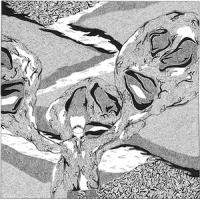 Plastic Crimewave Vinyl 7"
Published by Notes and Bolts Records and Tapes
7" vinyl record, 45 rpm, rice paper sleeve
$5.50
$5.50 for seven inches of psychedelic goodness! On the A side, Steve a.k.a. Plastic Crimewave croons like Bowie if he were truly in space while Tsuyama from Acid Mothers Temple adds creepy ambience in the background. On the B side, Steve gets hazey as the shoegazey goodness seeps off of the grooves and through the speakers. A solid deal and the first vinyl outing from local zine turned vinyl shiller Notes and Bolts!