Home / Store / Books / Be Good How to Navigate the Ethics of Everything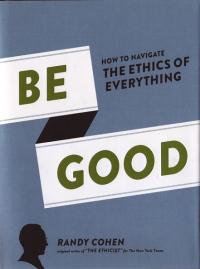 Be Good How to Navigate the Ethics of Everything
Published by Chronicle Books
320p, b&w, hardcover, 6.5"x8.5"
$24.95
Q: I would like to buy this book from a small independent bookstore, but they charge me the cover price whereas I can find it at an online megastore at an absurd discount. Is there an ethical course of action?

A: If you value bookstores and independent businesses that maintain a physical presence in the world and what they can provide to irl culture, it may make sense for you to give them your financial support. They will always appreciate it.