Home / Store / Books / Observed While Falling Bill Burroughs Ah Pook and Me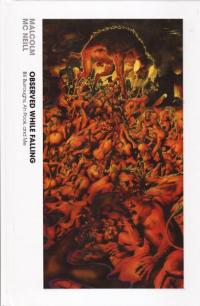 Observed While Falling Bill Burroughs Ah Pook and Me
Published by Fantagraphics Books
192p, b&w, hardcover, 6.75"x10.5"
$29.99
"
Observed While Falling is an account of the personal and creative interaction that defined the collaboration between the writer William S. Burroughs and the artist Malcolm McNeill on the graphic novel Ah Pook Is Here. The memoir chronicles the events that surrounded it, the reasons it was abandoned and the unusual circumstances that brought it back to life. McNeill describes his growing friendship with Burroughs and how their personal relationship affected their creative partnership. The book is written with insight and humor, and is liberally sprinkled with the kind of outré anecdotes one would expect working with a writer as original and eccentric as Burroughs. It confirms Burroughs' and McNeill's prescience, the place of Ah Pook in relation to the contemporary graphic novel, and its anticipation of the events surrounding 2012. The book offers new insights into Burroughs' working methods as well as how the two explored the possibilities of words and images working together to form the ambitious literary hybrid that they didn't know, at the time, was a harbinger of the 21st century "graphic novel." McNeill expounds on the lessons of that experience to bring Ah Pook into present time. In light of current events, Ah Pook is unquestionably Here now.
Observed While Falling presents a unique view of the creative process that will be of interest to artists, writers and general readers alike. A perspective evoked by a literary experiment that has endured for forty years and still continues to "happen.""