Home / Store / Comics / ZZZZZ Series and Other Stories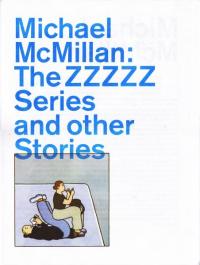 ZZZZZ Series and Other Stories
Published by Picturebox Inc
22p, color on high-end newsprint, 12"x6"
$10.00
Wonderfulwonderful. McMillan's jellyroll of dream logic and blobby pants is gouached out and ready to go. This oversize zine/comic is a one-pager's catalogued plan for the future, from the past. Take your brain to the slopes. -EF

**Please Note: we will ship this item gently folded, unless you request otherwise in your order notes. For unfolded shipping we will contact you about shipping rates following your order.