Home / Store / Zines / Little Joe Clubhouse Reader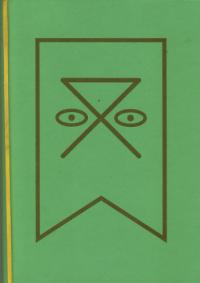 Little Joe Clubhouse Reader
64p, duotone risograph printing, 5"x7"
$13.00
Little Joe is one of the smartest and sexiest film magazines happening right now. This Clubhouse Reader is passionate, whipsmart screening notes for a collaborative curation from a legion of film-enthused queers. An invigorating and idiosyncratic entrance point to queer cinema's perversions and permutations. -EF

Smart short essays Kevin Killian, Bruce Hainley, Shanay Jhaveri, Ben Campkin, William E Jones, Scott Treleaven, Bradford Nordeen, Billy Miller, Patrick Staff, Ed Webb-Ingall, Mark Turner, Matt Wolf, Jon Davies, Ed Halter, Stuart Comer, James Mackay, Jonathan Kemp, Liz Rosenfield, R Justin Hunt, Tom Kalin, AL Steiner, AK Burns, Edward Thomasson, Jenni Olson and Wayen Koestenbaum.