Home / Store / Books / George Kuchar Interviews and Conversations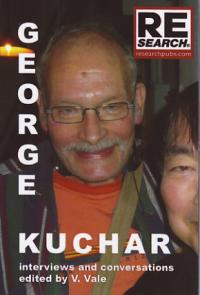 George Kuchar Interviews and Conversations
by V. Vale
Published by Re/Search
126p, b&w, softcover, 4"x6"
$9.99
"I'm a religious person.
But being religious, and being religious in a certain way, may be two different things. Because you can be religious and you can be a rotten pervert on the side. But it's best to be like a religious pervert: you gotta combine the two. And maybe that's what turns 'em off."
---
More by V. Vale