Home / Store / Books / Places Weve Been Field Reports From Travelers Under 35, The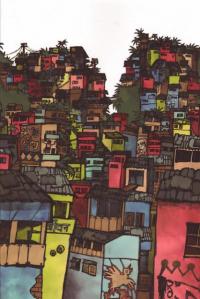 The Places Weve Been Field Reports From Travelers Under 35
386p, b&w, softcover, 6"x9"
$17.95
"Today, young people are traveling to countries such as South Sudan to work in water treatment, and Vietnam to shoot documentaries about healing after war. They are joining in to perform air guitar at festivals in Finland, and listening intently from within the audience at community film screenings in Rwanda.
The challenge of today is not just "where do I fit in one small place," but identity and interaction throughout the world.
The Places We've Been: Field Reports from Travelers Under 35 offers a peer-written collection of 48 vivid and transportive, personal and original nonfiction pieces that portray contemporary snapshots across the globe."