Home / Store / Books / Cocktail Hour Tequila Whiskey Brandy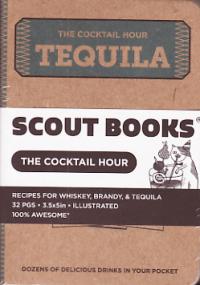 Cocktail Hour Tequila Whiskey Brandy
3 zines (one for each liquor), each 32p, b&w, 3.5"x5"
$12.00
"Keep the libations pouring with The Cocktail Hour: Whiskey, Brandy, & Tequila, A trio of single-spirit drink recipe guides from some of today's most exciting bartenders, chefs, and drink writers. Each delightfully illustrated, pocket-sized volume features over two dozen drink recipes. With everything from authentic tequila classics like Don Javier'sBatanga and the brandy connoisseur's beloved True French 75, to new takes on your favorite whisk(e)y cocktails (like The West End, Tennessee Stud, and Rusty Rob, to name a few), these books are sure to keep you and your guests happy.
We've also included great recipes for homemade drink ingredients like Spiced Plantain Syrup, Strawberry Shrub, and House Cocktail Cherries, making The Cocktail Hour: Whiskey, Brandy, & Tequila a perfect fit for aspiring cocktail creators and seasoned mixologists alike!"
Illustrated by Jeremy Tinder, Gemma Correll and Dilraj Mann