Home / Store / Books / Life After Sleep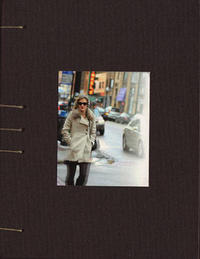 Life After Sleep
by Mark Brand
Published by Chicago Center for Literature
$24.99
"It is the day after tomorrow, and a device has been invented that immediately induces REM sleep, otherwise known as "Sleep" with a capital S. Society has been transformed. The average person now only needs two hours of rest a night. The work day is officially sixteen hours long. Americans party at clubs until daybreak, then log into virtual worlds and party in a reunified Korea all morning too. And within this busier, noisier, more global society, we watch the intertwining fates of four people as they struggle with issues regarding Sleep: new parents who for postnatal reasons aren't allowed to use their special Beds; an Iraq vet and PTSD victim who is haunted by the non-ending nightmares that Sleep produces; a harried, arrogant doctor whose Bed has stopped working, driving him to the brink of madness; and a band promoter with an illegal Bed that lets her Sleep for hours on end, then stay up for four straight days and nights.
Chicago science-fiction veteran and former medical assistant Mark R. Brand presents here a stunning and nuanced look at the world that might just await us around the corner -- a place where GPS, Facebook and cellphones mesh perfectly to tell us where even in a nightclub to stand, yet traditional enough for couples to still have fights over groceries, and for office politics to still have enormous repercussions; and since it's being released by the Chicago Center for Literature and Photography, it means you pay only what you want for an electronic copy, even if you want to pay nothing, making this mini-novel easily worth taking a chance on. Rich in its prose and deep in its metaphor, you do not have to be a fan of sci-fi, Michael Crichton or Malcolm Gladwell to love "Life After Sleep" although it certainly wouldn't hurt either."
212p, sewn binding/handbound, 4.5"x5.5"