Home / Store / Comics / Underpanting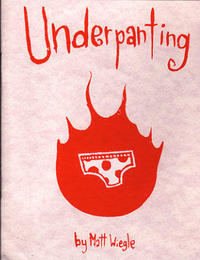 Underpanting
by Matt Wiegle
$1.00
I recently started wearing underpants again. This three-part minicomic let's me know I made the right choice.
Part One, a few of many documented cases of unfortunate souls cursed by the devil's underpants.
Part Two, the role of underpants in overthrowing a police state.
Part Three, drawings of various people, animals and objects in underpants.
-N.B.
12p, b&w with silkscreen cover, 4.25"x5.5"