Home / Store / Books / Struwwelpeter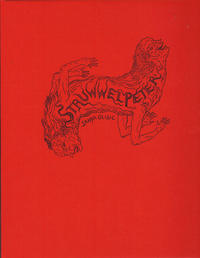 Struwwelpeter
by Sanya Glisic
$425.00
Oh My...this is, perhaps, the loveliest book in our shop.
Sanya Glisic's Struwwelpeter, done in conjunction with her residency at Chicago's Spudnik Press is a fully-silkscreened clothbound collection of warped German cautionary tales for children. Glisic's printed her exquisite illustrations in gorgeous warm autumnal colors, and they reflect classic victorian children's engravings while harboring a subtle modern wit. An artists' book in every sense of the word, a thing of beauty is a joy forever. -EF
36p, color silkscreen, handbound, signed and numbered in an edition of 58, 9"x11"