Home / Store / Zines / Punk Planet #12 Mar Apr 96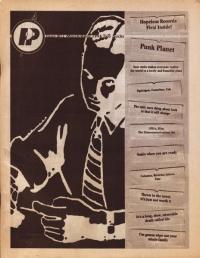 Punk Planet #12 Mar Apr 96
102p, b&w, flexidisc, 8.5"x11"
$2.00
"Squirtgun, Cometbus, Cub" seems like just yesterday, huh?
PLEASE NOTE: Because Punk Planets are so thick - and so cheap- if you order a bunch of them we may have to adjust your postage rate. About 3 can fit in a USPS Priority Flat Rate envelope -max- which is our lowest shipping rate. A Large Size Flat Rate Box can hold 14-18 issues. If you are interested in picking up a lot of Punk Planets expect us to get back to you after you order with the shipping adjustments. We will always ship them USPS Priority at the cheapest rate possible.