Home / Store / Gifts / Wholphin #15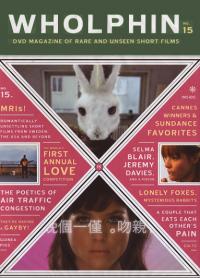 Wholphin #15
Published by McSweeney's
11 films, DVD, appx. 2hour, 43min.
$19.95
A new issue of the Top Notch Short Stuff:
Gayby by Jonathan Lisecki, Tord and Tord by Niki Lindroth Von Bahr, Buy It Now by Antonio Campos, Mary Last Seen by Sean Durkin, Animal Love by Mollie Jones, How to Rid Your Lover of a Negative Emotion Caused By You! by Nadia Litz, Kevin by Jay Duplass, The Love Competition by Brent Hoff, Heliotropes by Michael Langan, Shrine of Santa Muerte by Carter Gunn and Ross McDonnell and B-Flat by Adam Frelin.