Home / Store / Comics / Vajazzlin #1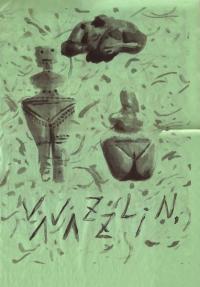 Vajazzlin #1
Published by Closed Caption Comics
16 giant pages, 14"x22",
$4.00
Appropriately titled, O'Connell's larger-than-life lucky green fold out is a patternscape of Vajaw-dropping portion and proportion. Saucy lump folk dish it out and linework explodes- it's near baroque, but it don't need fixin'. Yes, I am VAJAZZED on this. -EF

**This item will ship gently folded, unless you request otherwise in your order notes. Shipping unfolded may require extra postage- we'll contact you after you order.