Home / Store / Books / At Dawn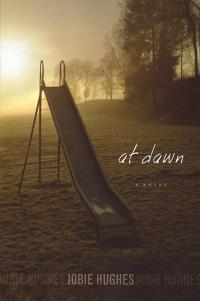 At Dawn
by Jobie Hughes
Published by Soft Skull
329p, b&w, softcover, 6"x9"
$15.95
"Caught in a riptide of haphazard underemployment, at turns violent and unpredictable and with no family or friends to speak of, Stratton Brown longs for the chance to escape his small-town past and build a new life. He sets out for Chicago, where he meets a new and fresh hell: a nine-to-fiver in a nondescript, meaningless company while falling headlong into an obsessive love affair with a woman he believes may be a bit too attached to her abusive ex-boyfriend. Is this all America has to offer its twentysomethings? He'll soon have to figure out that, beneath the gruff labor of building a new life, lies the presence of something much more true: a way past his violent childhood and a new path to the American dream."
Jobie Hughes made national headlines as "Pittacus Lore," the mysterious co-author of the bestsellers I Am Number Four and The Power of Six (co-written with James Frey). Don't miss Jobie Highes here to talk about this book.