Home / Store / Comics / St Owls Bay Wet Swords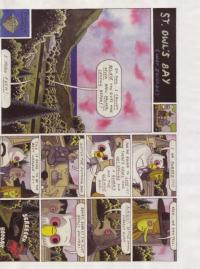 St Owls Bay Wet Swords
Published by Floating World Comics
8 giant pages, color, newsprint, 23"x15"
$5.00
Hanselmann's team of bitchy fuckups possesses such a well-unbalanced chemistry of neurosis, aggression and nonchalance you just can't turn away. Camp drugs and night terriers...I'd expect no less from a trip with these clowns. -EF
***Note: This item will ship gently folded unless you specify otherwise in your order notes. Shipping unfolded may incur additional postage costs, we'll contact you after you order.
---
More by Simon Hanselmann