Home / Store / Zines / Dream Whip #15 The Pedal Powered Movie Tour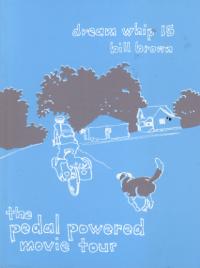 Dream Whip #15 The Pedal Powered Movie Tour
by Bill Brown
Published by Microcosm Publishing
224p, b&w, softcover perfect bound, 4.5"x6"
$10.95
The zine that reads like a book - Brown pens an expansive tour diary in this latest 200+ page issue.
"Follow Bill and his friends as they pedal over hill and dale on a bike ride across the United States. It's 2000 miles of meth heads and road rage; rail trails; Mississippi River murder; psychic waitresses; anarchists; haunted Unitarian churches; soybeans from Satan; farm dogs with bad attitudes; and coconut cream pie."
---
More by Bill Brown