Home / Store / Books / Sammy The Mouse Book 2 TPB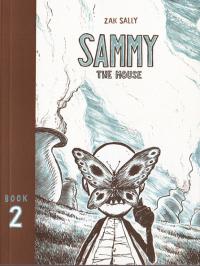 Sammy The Mouse Book 2 TPB
by Zak Sally
Published by Uncivilized Books
198p, duotone, softcover, 6.25"x8.25"
$15.00
"The denizens of Zak Sally's twisted theme park are back. Follow H.G. Feekes, Puppy Boy, Carl Urbanski, the Fish and Sammy the Mouse as they wander aimlessly, get excited about pie and fall into debilitating depression.Despite appearances to the contrary there's a palpable quickening in the cartoon air. The random course of events begins to cohere and glimmers of a grand plan begin to emerge. Sammy The Mouse is Zak Sally's magnum opus."
is Zak Sally's magnum opus."
---
More by Zak Sally