Home / Store / Books / Static Station Lullaby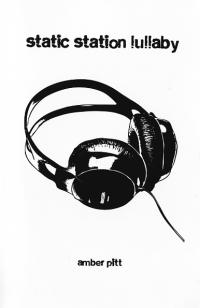 Static Station Lullaby
by Amber Pitt
Published by Falsestart Junkyard
150p, b&w, softcover, 5.5"x8.5"
$10.00
"Jared Reed's life isn't what he'd hoped for. He's tired of going to school for a degree he doesn't want, tired of fighting with a girlfriend too young to understand him, and to top it all off a drunken one night stand reminds him that he's not as straight as he'd like to think he is.
When his friend Jimmy offers to start a new band, it seems like a fresh start. Something to look forward to in a sea of monotony. That is until Jimmy introduces him to their new bandmate, Conor Morgan. The one night stand Jared had hoped to never see again."