Home / Store / Zines / GAG #1 Girls Against God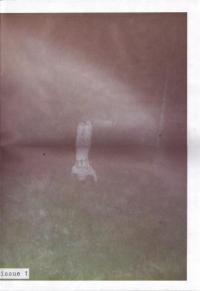 GAG #1 Girls Against God
by Bianca Casady, ed and Anne Sherwood Pundyk, ed
Published by Capricious
64p, color and b&w, 12"x16"
$15.00
I forget who wrote the short review of Girls Against God that read simply "Look Out God", but it's pretty much true. CocoRosie's Bianca Casady teams up with painter Anne Sherwood Pundyk to edit an up-and-coming-for-you feminist rag. Interviews with Vaginal Davis, Kembra Pfaler and Antony, Yasmine Hamdan, Gabby Bess and Melanie Bonajo. Pussy Riot, Femen and approaches to feminist politics, women's anti-nuclear peace encampments and runny blue watercolors.

NOTE: unless you specify in your order notes, this item will ship gently folded. Shipping unfolded may incur additional postage, we will contact you after you order regarding rates.