Home / Store / Books / Animals Dreaming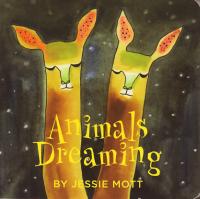 Animals Dreaming
by Jessie Mott
Published by Soberscove Press
16p, color, thick board book, 6"x6"
$10.00
From Soberscove Press' new line of childrens/artists board books!
"Right now, animals are dreaming all over the world. Fantastical creatures conjure stars that are twinkling jewels, the salty sea, springtime blooms bursting through the earth, wings to fly towards the glittering sun, and other surprises. The act of dreaming is celebrated as a means to transport us to other worlds where anything is possible."