Home / Store / Books / Food Face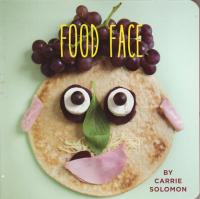 Food Face
Published by Soberscove Press
16p, color, thick board book, 6"x6"
$10.00
From Soberscove Press' new line of childrens/artists books!
"In Food Face, "playing with your food" takes on a whole new meaning through a series of easy-to-follow, illustrated recipes. Whimsical characters composed of ingredients demonstrate a fun way to think about food, inviting children into the process of cooking. The colorful photographs of ingredients and prepared foods create before-and-after connections and encourage edible experimentation with color, shape, and line."