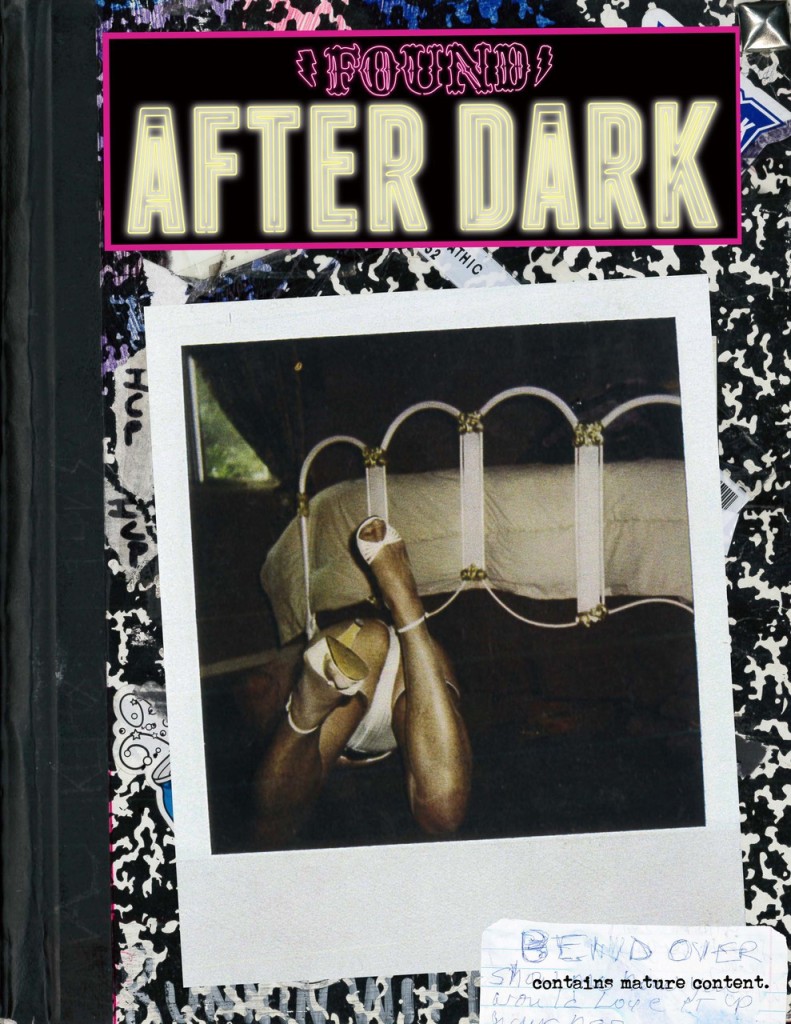 Found After Dark #1 Addicted to Infidelity $14.99 – This special edition of FOUND Magazine is made in the collage style of the original and jam-packed with finds discovered in dumpsters, left at bus stations, and peeled off of sidewalks from around the world. Finds include desperate and hilarious pleas for hook-ups, sexy to-do lists, and "romantic" notes. More raw than Dirty FOUND, Found After Dark also features delightful illustrations by the infamous Tony Millionaire, the talented Sophie McMahan, and from the mind of Anna Stasek.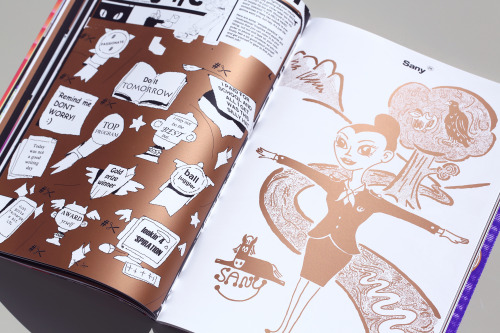 Mould Map #4 (2015), co-edited by Hugh Frost and Leon Sadler (Landfill Editions) $21.70 – Comics anthology about Europe and its possible futures. Featuring newly commissioned comics, art and graphics from artists such as Will Sweeney, Brecht Vandenbroucke, Amalia Ulman, Yuri Pattison, Suzanne Treister, Jody Barton, Jonathan Djob Nkondo, Roope Eronen and more. 128 pages, 5 color offset.
*ZINES & ZINE-RELATED BOOKS*
Bad Touch #2 by Corrine Halbert and Scott R. Miller $5.00
2 issues of Remedy Quarterly! #18 Fresh, #19 Share, $12.00 each
Punks Git Cut: A Zine Anthology by Jay Howell $25.00
Zines Dan Varenka:
Chicks with Dicks $2.50
Eat $5.00
Obzine #1 by Cara Despain and Mary Toscano $17.50
Living Southerners by Yidan Wu $2.00
We Will All Die Horribly vols 1-3 $4.00-$7.00
Cleaver Quarterly #6 $17.00
We're All Vegans by Emilie Karl $4.00
Abstract Door #6 Gargoyles and Garbage Let it Sink #9 split by Vicki Lim and Jim Joyce $3.00
Tales From Greenfuzz #4 by William Sweeney (Landfill Editions) $9.66
PWF: Pro Wrestling Feelings #2 $5.00
Bye Bye Stalag 17A vol 1 1940 and Return to Stalag 17A vol 2 2014 by Pierre Gouzin $6.00
*COMICS & MINIS*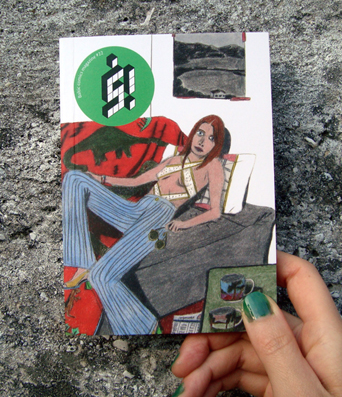 š! #22 Baltic Comics Magazine Aug 2015 "Fashion" $12.00 – Contributors: Anna Deflorian (Italy), Dace Sieti?a (Latvia), D?vis Ozols (Latvia), Hetamoé (Portugal), Ingr?da Pi?uk?ne (Latvia), Joseph P Kelly (UK), König Lü.Q. (Switzerland), Laura Callaghan (Ireland), Léo Quievreux (France), Liisa Kruusmägi (Estonia), Marie Jacotey (France), M?rti?š Zutis (Latvia), Oskars Pavlovskis (Latvia), Otaki (South Korea), Roman Muradov (Russia), Sharmila Banerjee (Germany), Tamia Baudouin (France) and Tin Can Forest (Canada). 64 pages, full-color.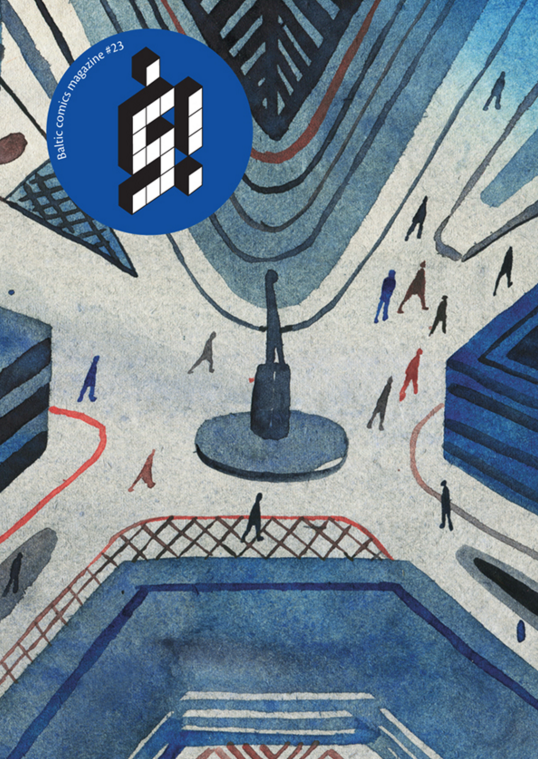 š! #23 Baltic Comics Magazine Nov 2015 "Redrawing Stories from the Past" $12.00 – Contributors: M?rti?š Zutis (Latvia), Max Baitinger (Germany), Paula Bulling (Germany), Vuk Palibrk (Serbia), Zosia Dzier?awska (Poland) and a postscript by Ole Frahm (Germany). 188 pages, full-color.
issues of Mini Kus, all $5.00!:
#34 Limonchik by Mikkel Sommer
#36 Pages to Pages by Lai Tat Tat Wing
#37 Snake in the Nose by Tommi Musturi
Crass Sophisticate #35 by Josh Reinwald and Justin Rosenberg $3.00
Mini Kus #35 Birthday by Theo Elssworth $5.00
Laskimooses #26 Laskimooseksen Saapumuksen Ilmoitus by Tohtori Matti Hagelbergin $7.00
Twilight Children #2 by Gilbert Hernandez $4.99
Everything's Gonna Be Okay by Hiro $5.00
*GRAPHIC NOVELS & TRADE PAPERBACKS*
Shigeru Mizuki's Hitler by Shigeru Mizuki (D&Q) $24.95
Batman Unwrapped R.I.P. by Grant Morrison & friends $34.99
City of Clowns by Daniel Alarcón and Sheila Alvarado $22.95 – A story of among other things, chronicle the life of street clowns, sad characters who populate the violent and corrupt city streets of Peru.
Soldier's Heart: The Campaign to Understand My WWII Veteran Father: A Daughter's Memoir (You'll Never Know) by Carol Tyler (Fantagraphics) $39.99
Radioactive by Lauren Redniss $29.99
Will Eisner: Champion of the Graphic Novel by Paul Levitz $40.00
The Suspended Castle: A Philemon Adventure by Fred $16.95
Thought Bubble Anthology 2015 #5 $3.99
Pure Shores by Jaakko Pallasvuo and Hugh Frost (Landfill Editions) $15.70
Adventure Time vol 6 $14.99
The Bus vol 2 by Paul Kirchner $16.00
Cyanide and Happiness Stab Factory by Rob and Dave Kris $14.99
Hereville: How Mirka Caught a Fish by Barry Deutsch $17.95
*ART BOOKS*
Crucial Interventions by Richard Barnett $35.00
*FILM BOOKS*
I Blame Dennis Hopper And Other Stories from A Life Lived In and Out of the Movies by Illena Douglas (Flatiron Books) $25.99
*ESSAYS*
Brothers Vonnegut: Science and Fiction in the House of Magic by Ginger Strand $27.00 – Worlds collide in this true story of weather control in the Cold War era and the making of Kurt Vonnegut and reveals how science's ability to influence the natural world also influenced one of our most inventive novelists.
*HUMOR*
If The Raindrops United: Drawings and Cartoons by Judah Friedlander $16.99 – A book of hilarious and ingenious comic drawings from the popular 30 Rock star and "World Champion" comedian Judah Friedlander, hailed by Tina Fey as "one of the all-time great weirdos."
The Bassoon King: My Life in Art Faith and Idiocy by Rainn Wilson $26.95
*SCIENCE, BITCH*
Junkyard Planet: Travels in the Billion Dollar Trash Trade by Adam Minter $17.00
Bright Sided: How Positive Thinking is Undermining America Brightsided Bright-Sided by Barbara Ehrenreich $16.00
Antidote: Happiness for People Who Cant Stand Positive Thinking by Oliver Burkeman $15.00
That's Disgusting: Unraveling the Mysteries of Repulsion by Rachel Herz $15.95
The Wild Life of our Bodies by Rob Dunn $15.99
Red Queen: Sex and the Evolution of Human Nature by Matt Ridley $15.99
*SEXY*
Rebel Lexis by Paul Alan $7.49
*MAGAZINES*
Frank 151 #62 $12.00
Monocle vol 9 #88 Nov 15 Design Directory 02 Design Directions $12.00
V Magazine #98 Winter 15 Born to be Brad $7.50
Apartamento #16 $19.95
Neue Journal #1 $35.00
Rollacoaster #17 $20.50
Skin Art #163 $7.99
*LIT JOURNALS*
Sheriff Nottingham's Holiday Herald vol 1 #4 $10.00
Tabloid #1 $.25
*KIDS BOOKS*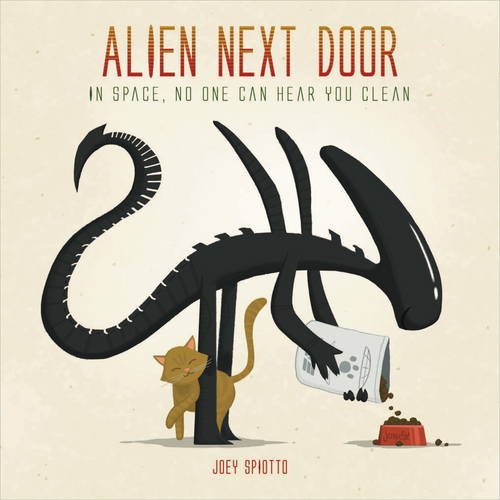 Alien Next Door by Joey Spiotto $14.95 – See a new, caring side to the legendary science fiction monster. Is this what Giger would have done if he had done children's books?
The Fox and the Star by Coralie Bickford-Smith $20.00
*OTHER STUFF*
Greetings From Krampus, 24 Assorted Postcards $14.95
Zen Colouring Advanced Art Therapy Winter Wonderland $15.75
Color Me Turkey: A Thanksgiving Recipe and Coloring Book by Joanna and Todd Miller, Patrick Burnell $6.00