Home / Store / Zines / Elska no. 30 Sydney Australia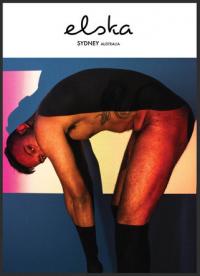 Elska no. 30 Sydney Australia
6.75"x9.5" 170p, color
$20.00
Inside 'Elska Sydney' you'll meet around a dozen ordinary local lads who we happened to meet on our trip. We photographed them in their homes and in their neighbourhoods, revealing their personalities and their bodies via intimate photography (shot by us) and personal stories (written by each of the men). Some of the Aussie boys you'll get to know here include:
Stephen G, who shares his take on a rather universal story of a small-town boy choosing between a free but trying life in the city or a discreet but simple life in the country;

Rhett P, who looks back at a perfect relationship that came to an end and wonders if he can ever find something so beautiful, especially after the countless disappointing dating experiences had a trans man in this city;

Gary P, who talks about the 'multiple personalities' he comes to perform as a brown person in a city that can act much whiter than it actually is;

Timur S, who guides us through his whirlwind wedding celebrations, an endeavour that he and his husband impulsively threw together in the space of a few days;

Dan C, who recalls some of his first experiences with public nudity and shares how nakedness has been the basis of much joy in his life;

Mart B, who tells us about the long road he's gone with coming to terms with his body and gender, a journey that still continues but gets ever closer to a destination of acceptance.
---
More by Liam Campbell