So far the world hasn't ended. So guess that means you'll have to come in to look at new stuff and then in about an hour Dan Gleason will be here to celebrate the release of 'Dear Sweetness – Dan Gleason's Greatest Hits, Vol. 3' and will feature the Great Mike McPadden (aka El McBeardo), noted diarist Grace LaPeruto, Gabriel Wallace, author of the Great Sheboygan Panty Raid of 18977, Gregory Jacobsen – he of the long flowing locks- and the late Marc Arcuri. See you at 7pm!
ZINES & ZINE-RELATED BOOKS!
Zine World A Readers Guide to the Underground #30 $4.00
Deutschland 77 by Kaitlin Kostus $4.00
Resist Rebel Defy by Hybachi LeMar $1.00
Manifesto to the Industrial Workers of the World by Hybachi LeMar $1.00
Manifesto de los Trabajadores Industriales del Mundo Trabajadores Las Prisiones by Hybachi LeMar $1.00
Death Posture by Terrence Hannum and Scott Treleaven $20.00
Ablation by Terrence Hannum $15.00
Hilltown Experiment by Dr. Sarah Ingersoll $4.00
Spuzzed Out Bastard Son of the Sun by Jack Mulkern $4.00
COMICS & MINI COMIX!
Masked Owls by Marian Runk $2.00
Leanne composition norcom by Marian Runk $5.00
New Adventures of Beastlord #1 by Chris Kuzma $4.00
From Light to Light #1 by Alan D. Caear $6.00
Tales From the Salmon #1 by Aland D. Caesar $6.00
Class Reunion #4 by Charlie Newton $2.50
Gang Bang Bong #2 by Ginette Lapalme and Ines Estrada $10.00 – Want a tremendous 100% solid anthology of experimental comics? GANG BANG BONG!!!! It's like if Gary Panter raised 33 feral children, each one with a different diet of psychotropic drugs and B vitamins. Standout moments in a pile of great are Ana Albero's cafeteria blues, Johnny Negron's horny porny kool squirts, Abraham Díaz's rat face dumpty chaos, and Aisha Franz's fryin' lion. There's more too, like new work from house favorites Mickey Zacchilli. Michael DeForge, Lizz Hickey, Aidan Koch and Austin English. I'm more than happy to vouch for this one. -EF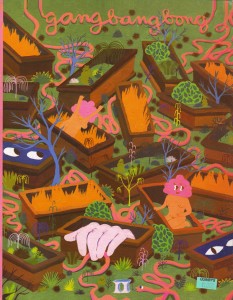 Black Mass #5 by Kyle Patrick $5.00 – The build up to The Big Punk Off continues in furious dripper dropper style as Patrick Kyle's Black Mass rages on. This issue is full of unsane ramble-ly tangents, which is the bloody beating spaghetti sauce heart of the series. The punks bicker over toilet lager, Bizarro Turdswallo sux a soul, Dingball flashes back to the charmed 40 that changed his game and Turdswallo Junior sorta undorks. Meanwhile, Turdswallo Proper gets his mojo back and thee punx swarm. There's secrets, mutiny, goofy murder, shapes with no scientific name, fucked up drawings of the Crass logo, and maybe someone has some weed, too. On top of that, the plot is both funny and cohesive and the dialogue is so clowny, its fresh again. It's tops, get all of theeze. -EF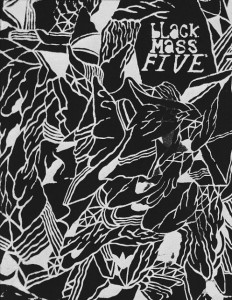 Roots #1 by Alison Vellas $3.50
Stranger Two Stranger #1 May 11 by R. Hendricks $1.25
Layers #1 by Paul Walker $3.00
Tiny Bangs #1 by Olivia Horvath $5.00
Writing For Change May 11 $3.00
Alien Invasion #1 by Lauren Albert $5.00
Hattie et Millie #1 by Calvin Wong $2.00
Magus Pi #1 Root Ritual of the Goman by Randall Wayne Parker $2.50
Pick Me Up #1 by SWSS $3.00
Morning Song by Laura Terry $3.00
Heartbreak for Beginners by Laura Terry $4.00
Cat Came Back by Tim Stout and Laura Terry $2.00
BFF Best Friends Forever Ever Comic by Laura Terry $4.00
Impulse Sack $2.00
Poseur #5 by Nat Hoonsan $4.00
ART & DESIGN BOOKS!
Bay Area Graffiti 80s-90s Early Bombing by Sfaustina and Jocelyn Superstar (MBP) $50.00
Letter Fountain: The Anatomy of Type – Ultimate Typeface Reference Guide (Taschen) $69.99
GRAPHIC NOVELS & TRADE PAPERBACKS!
Take a Joke vol 3 of The Collected Angry Youth Comix by Johnny Ryan (Fantagraphics) $18.99
Forget Sorrow an Ancestral Tale by Belle Yang (Norton) – With a lilting voice and a strongly etched fairy tale hand, writer/artist Yang weaves a riveting true-life tale of ancestral jealousies and familial woes from her father's recollections of growing up in China.
Approximate Continuum Comics by Lewis Trondheim (Fantagraphics) $18.99
Liars Kiss by Eric Skillman and Jhomar Soriano (Top Shelf) $14.95
Yeah TPB by Peter Bagge and Gilbert Hernandez (Norton) $19.99
Comics Comics Cartoons Drawn by Your Favorite Comedians, ed. by Erich Beasley (MBP) $14.95 – With original illustrations from the likes of Jeff Garlin, David Cross, Janeane Garofalo, Andy Dick, Robert Smigel, Molly Shannon, Eugene Mirman, Jim Breuer, Max Brooks, Rob Cantrell, Julia Sweeney, Monty Pythons Terry Jones, and many, many more, this book is sure to appeal to fans of comedy and celebrity alike.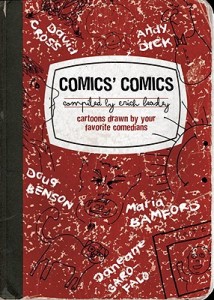 FICTION!
Embassytown by China Mieville (Del Ray) $26.00
Lake by Banana Yoshimoto (Melville House) $23.95
God Machine by Robert Fisher $10.00
DIY
Practical Pyromaniac: Build Fire Tornadoes One Candlepower Engines, Great Balls of Fire and More Incendiary Devices by William Gurstelle (Chicago Rev Press) $16.95
Unscrewed: Salvage and Reuse Motors, Gears, Switches and More from Your Old Electronics by Ed Sobey (Chicago Rev Press) $16.95
Herbal Remedies for Winter Wellness by Olivia Horvath $1.00
LITERARY JOURNALS, CHAP BOOKS & POETRY!
Criminal Class Review vol 4 #1 $12.00
Toucan #11 Spr 11 $3.00
Feathertale Review #7 $10.00
Hobart #12 $10.00
Let by Sarah R Louden $18.95
Perfect Distance From the Sun vol 1 #1 Spr 11 by Ryan Buell, Dan Warner, Franz Hilarius $3.00
Fjords vol 1 #1 Arts and Literary Review $10.00
Six By Six #23 We Were All Great in the Observatory $5.00
Poems By Hillary Basile $1.00
Overtime Hour 19 The List by TD Corum $2.00
MAGAZINES!
Fortean Times #275 Jun 11 $11.99
3×3 vol 6 #1 #16 3X3 vol 5 #3 The Magazine of Contemporary Illustration $16.00
Skeptic vol 16 #3 $6.95
Tattoo Revue #153 $6.99
Gothic Beauty #33 $6.95
Best of Skunk vol 3 $6.99
BlackBook #84 May 11 $4.50
Ready Made #53 Jun Jul 11 $4.99
Classic Rock #158 Jun 11 $11.99
Tape Op #83 May Jun 11 $4.95
Filter #44 $5.95
Under the Radar #36 $5.99
Razorcake #62 $4.00
Hyphen #23 Spr 11 $4.95
Harpers Magazine Jun 11 $6.99
Selvedge #40 May Jun 11 $24.95
Tattoo Scout #23 $9.60
MUCKRACKING, MEMOIRS, MAYHEM, MISCREANTS & MISCELLENOUSNESSESESNESS!
Psychopath Test: A Journey Through the Madness Industry by Jon Ronson (Riverhead) $25.95
Chicago Comedy: A Fairly Serious History by M. Hicks (History Press) $19.99 – This book follows the evolution of the "Chicago Style of Comedy" from nineteenth-century vaudeville, through the rebellious comics of the 50's, and into the improvisation and sketch that ushered in a new millennium. Don't miss author Margaret Hicks here at Quimby's on Sat 5/28, 7pm!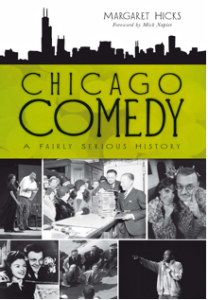 POLITICS & REVOLUTION!
Visions For Chicago: A Highly Politicized Public Art Project ed. by Dan Tucker, With Contributions From 100 Chicagoans (Green Lantern Press) $10.00
MUSIC BOOKS OR BOOKS WRITTEN BY MUSIC PEOPLE!
Journey To A Plugged In State Of Mind Electronic Music: 100 Years Of Experimention And Exploitation by Dave Henderson (Cherry Red) $22.95 – This book explores the long and exhaustive legacy and unearths the greatest albums, experiences and tunes from over a century of electronic sound. From anarchic sound art manifestos of the early 1900s to the three minute radio-friendly hits of the late Twentieth Century, via tape manipulations, WWII surplus gadgetry, synthetic versions of the Beat les and the development and domination of the synthesiser, the sequencer and their descendants which form the basic building blocks of much of the music we listen to today.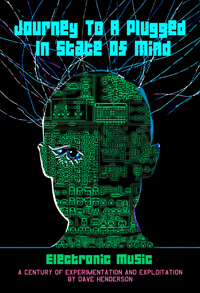 OTHER STUFF!
Comptons Cafeteria Riot San Francisco 1966 Celebrate Peoples History Poster by Andre Perez $12.00
Abracadabra vol 1 Box of Cards – A Response in Illustration of Ballards Rhymed Answers to Bellamys Century of Charades by Jay Krevens $12.00
Demongun #4 May 11 Video Edition by Bernie Mcgovern $15.00