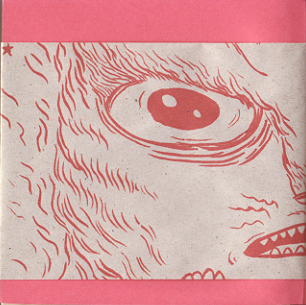 Upset Cats #1 (above) is at #9 this week.
1. Chicagoan #1 $19.95 – Joining the literary-minded ranks of n+1, The Paris Review, The Believer and Lapham's Quarterly, and doing it with Midwestern flair, The Chicagoan ressurects a long defunct jazz-age magazine and focuses in on non-profit production, local distribution and general excellence in writing and design. The debut issue is a stunner, a cohesive and relevant blend of fiction, history, innovation, interviews and a 50-page oral history of Siskel and Ebert. -EF
2. Lucky Peach #3 $12.00 – Dave Chang of the Momofuku restaurant empire alternates between griping about everything being done already and the kids having no motivation these days in this new issue which I thought was themed "The Death of Integrity" but instead seems to be about, uh, "Cooks and Chefs". I'm still up in the air about how self-referential this magazine is – it's sort of like a chef perzine with a big magazine budget, which sometimes makes it's cavalier attitude feel like chef crony-ism and empty trash talk. All the same, I'm interested in eating and the Matt Furie centerfold is sooper cute. Food is dead, long live food. -EF
3. Hot Pink by Adam Levin (McSweeneys) $22.00 – Thanks to everybody that came to the release event for this short story collection last week. "Adam Levin's debut novel The Instructions was one of the most buzzed-about books of 2010, a sprawling universe of "death-defying sentences, manic wit, exciting provocations and simple human warmth" (Rolling Stone).
4. Bitch #54 $5.95
5. Nobrow #6 $24.00 – "…Top-notch illustration look books in the most insanely beautiful color designing ever. -EF
6. Boneshaker Magazine #8 $10.00 – A trend! We have 4 different items for sale with Boneshaker in the title!
7. Cinema Sewer #25 by Robin Bougie et al. $4.00
8. Even the Giants by Jesse Jacobs (Adhouse) $9.95
9. Upset Cats #1 by Shen Zejian $10.00 – Mad Sad Bad Color Catface Bratastrophe. -EF
10. Maximumrocknroll #347 Apr 12 $4.00