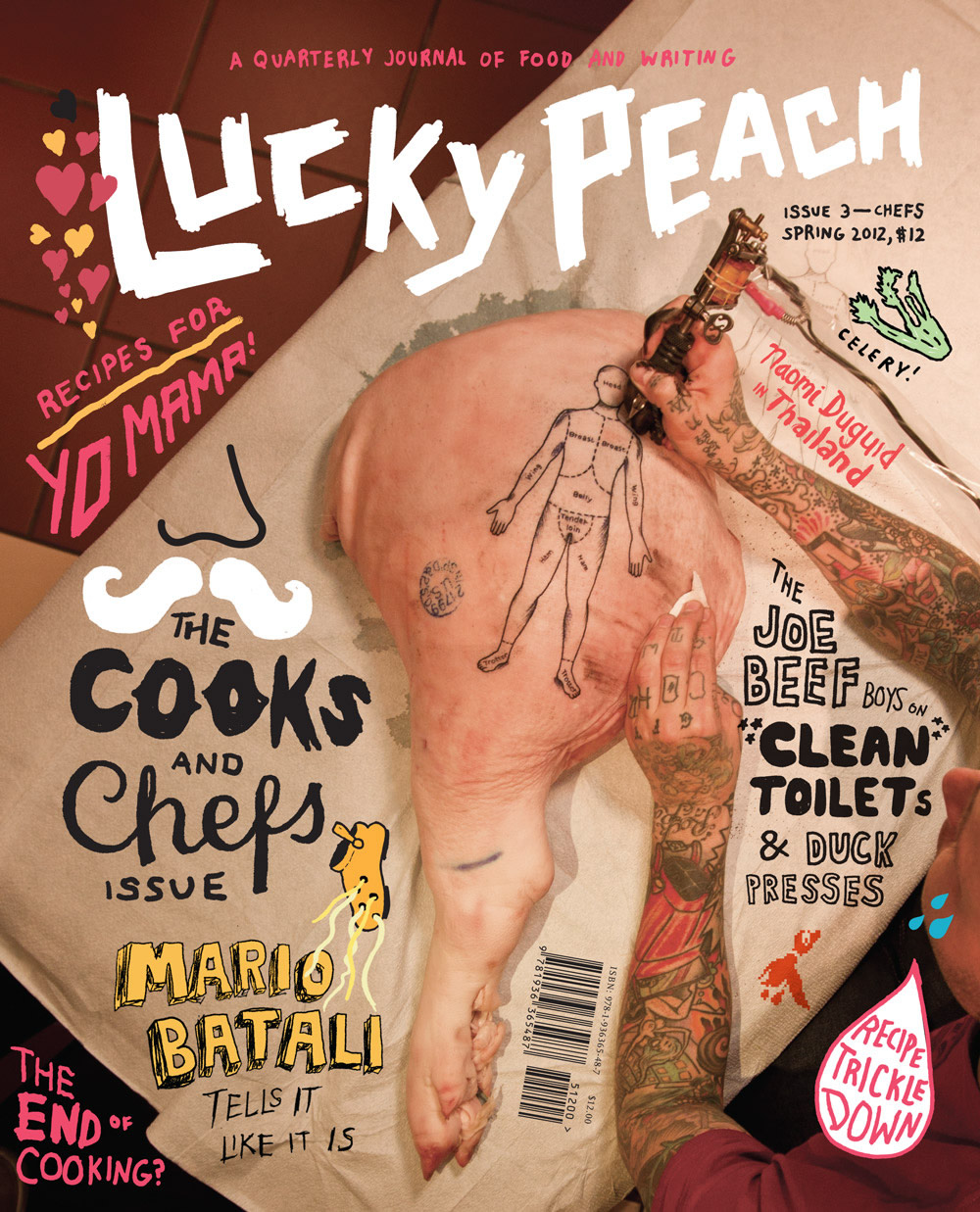 This issue of Lucky Peach debuts at #10 this week.
1. Chicagoan #1 $19.95 – The Chicagoan ressurects a long defunct jazz-age magazine and focuses in on non-profit production, local distribution and general excellence in writing and design.
2. Doris #29 $2.00
3. Monocle vol 6 #51 Mar 12 $10.00
4. The Plot #1 A Monster in the Forbidden Forest by Neil Brideau $4.00 – Fantastical coming-of-age story in mini comic form by a Quimby's employee and comics sommelier!
5. Being a 13 Year Old Girl #1 by Liv Love $1.00 – Chicago youths represent!
6. Halfsteps and Cloudfang by Daniela Olszewska $4.00
7. Girls On Girls #1: Girls Singing Songs About Girls Zine and CD $5.00 by Amara Leipzig and Isabella Rotman – Amara Leipzig and Isabella Rotman assemble a cover album and cutes ha-hoots liner notes zine that's all women singing songs originally written by men about women. Gender theory via aural pleasuring. -EF
8. The First Line vol 13 #4 $3.00- The first lineof every piece in this issue is "It Had Been a Long Year."
9. Maximumrocknroll #346 Mar 12 $4.00 – Still going strong! The zine that will still be here after the apocalypse.
10. Lucky Peach #3 Cooks and Chefs Issue $12.00 – The much anticipated third issue of McSweeney's food mag.