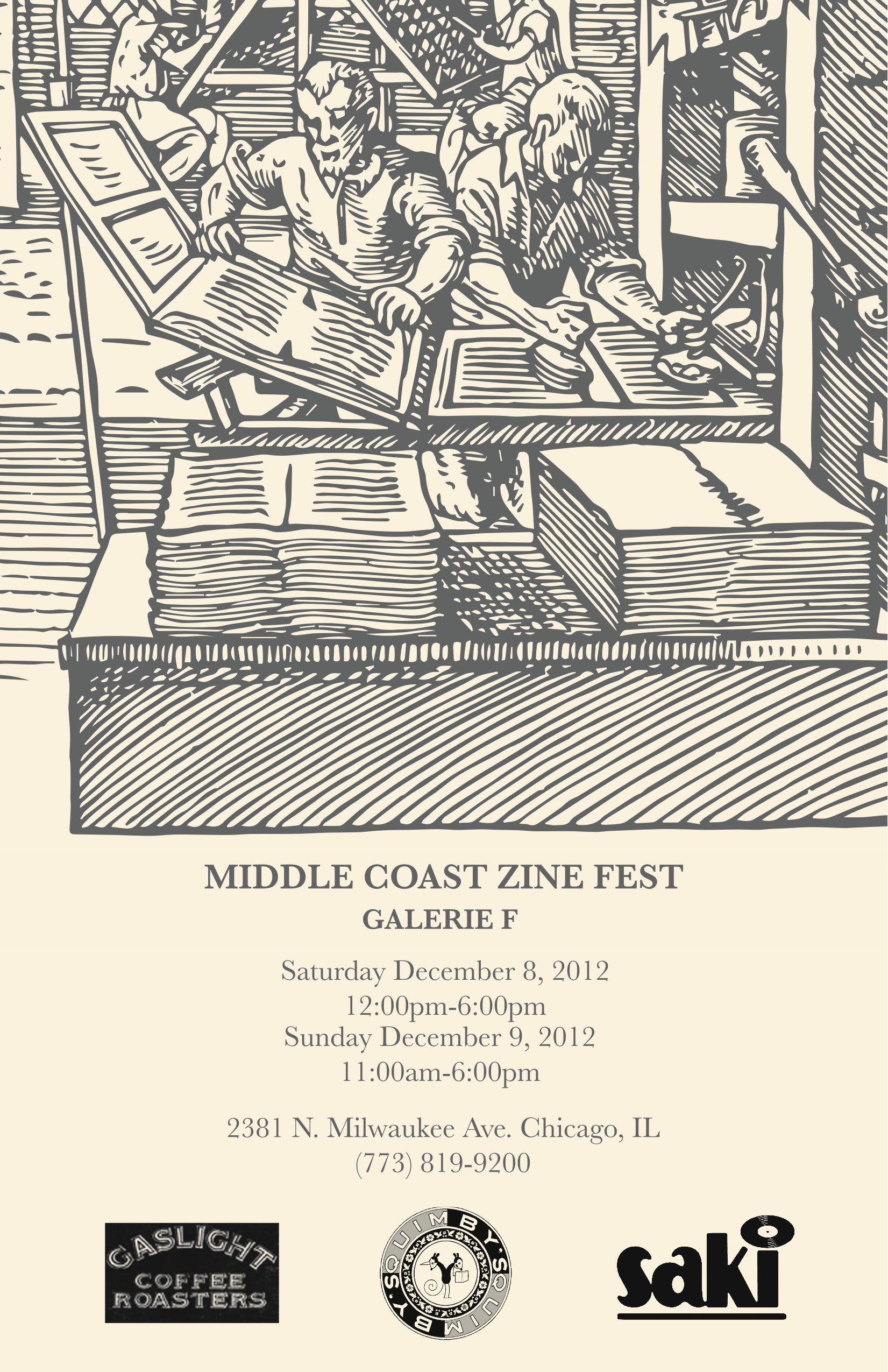 MCZF is a two-day gathering of artists featuring well-crafted zines inspired by art, music, and graffiti & street art. Middle Coast aspires to engage dialogue, writing, photography and other artwork through beautifully designed and independently published zines. Featuring work from local artists, Oscar Fotoflow and Loosey Goosey. Enter to win awesome raffle prizes from Saki and Quimby's Bookstore while sipping on delicious Gaslight coffee! For more info, see galerief.com/galerie-f-zine-fest and also the Facebook group for the event.
Free and open to the public.
Please note, Quimby's is a co-sponsor of the event, but it is NOT AT QUIMBY'S, It is at Galerie F at 2381 N. Milwaukee Ave.
Sat, Dec 8th, noon-6pm, Sun Dec 9th 11-6.