Monthly Archive for May, 2007
Page 2 of 6
HOLY COW!!!!Dishwasher PeteTuesday May 22nd 7:30 PMHe has a long overdue book coming out, so join us for a reading and signing.
Dishwasher Pete at Quimby?s!
Most people would love to travel the country, work at unique places, see beautiful and renowned cities and landmarks, and preferably not spend a lot of money. But who has the money or the time? Pete Jordan had the time, didn?t have the money, but he made it happen?by washing dishes.

Pete Jordan was a college drop-out, a self-proclaimed slacker, and was always looking for free grub or a place to crash, but had the desire to travel and explore. As a result, he became a man with a mission ? to wash dishes in all 50 states. After chronicling some of his experiences in his self-published ?zine called Dishwasher, which erupted into a cult following of 10,000 people, contributing to public radio?s This American Life, and being approached by countless publishers, Pete finally decided to immortalize his outrageous 12-year journey through countless kitchens across America in the paperback original, DISHWASHER: One Man?s Quest to Wash Dishes in All Fifty States

After a few short dishwashing stints, Pete soon learned the ropes of the covenant position of dishwasher, or plongeur, as the French say. But it was not until he followed a girl to Alaska where he took up a dishing job at a mess hall for fisherman that he realized dishwashing could quite possibly be the perfect job. Pete ended up losing the girl, but he had found his calling.

In DISHWASHER, ?Dishwasher Pete? as he was famously dubbed, highlights some of the more interesting adventures, of which there are many, on his crusade to dish in each American state. He learned about a ?three day soaker? and the best places to get a ?bus tub buffet.? He worked on an oil rig, college campuses, at a nature camp and a casino in Reno. Pete never knew where his next job would be or how much he would get paid (or if he would get paid,) which makes his story and the cast of characters he meets along the way all the more extravagant. Irreverent, entertaining, enlightening, and sometimes a little disgusting, DISHWASHER is one man?s journey to find love, stability, and the elusive happily-ever-after. And despite that Pete walked out on most of his jobs, slept on the floors of friends and friendly establishments, he was able to meet the love of his life.

Pete Jordan, aka ?Dishwasher Pete,? spent twelve years on his cross-country quest before finding love and abandoning both the dish-room and his country. In 2002 he moved to Amsterdam with this wife and began a new life as a bicycle mechanic and writer. Jordan chronicled his adventures in dishing on pubic radio?s This American Life and in the ?zine Dishwasher, which amassed a cult following of nearly 10,000 readers. Dishwasher?s subscribers have been waiting for Dishwasher #16 and soon they will wait no longer, as it is being published simultaneously with his book. DISHWASHER is his first book. www.dishwasherpete.com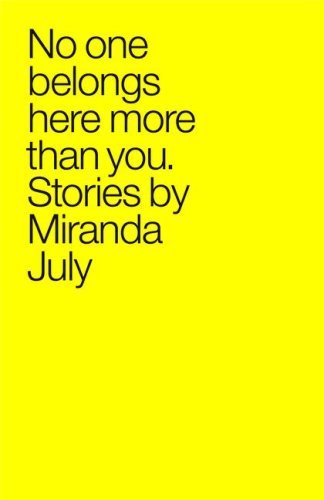 After that first box flew out we just got more in today.
And for the dudes more Jim Goad and Skinema!
Yep, we got your fix! Piled high ready to fly.
XOXOXO,
your book pimp 
or Warning Signs Your Neighborhood is a Terror Target!


Along with the prevalent strollers, joggers and growing groups of amateur outdoor beer garden guidos, the area around wicker park has become host to a new form of urban blight. "Corn Hole." At first I wasn't sure what it was or why bros in cargo shorts were crowding our sidewalks with planks of wood and flying bean bags, but in my heart of hearts I knew it was pure evil. Further research via the internutz has proven my concerns valid.
Continue reading 'CORNHOLE! (said in a voice of fear not ecstasy)'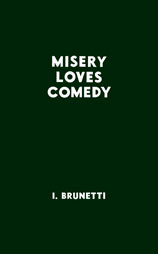 Dude, Brunetti compilation in the house and the first couple of Schizo's are OP so this is your chance to catch up!