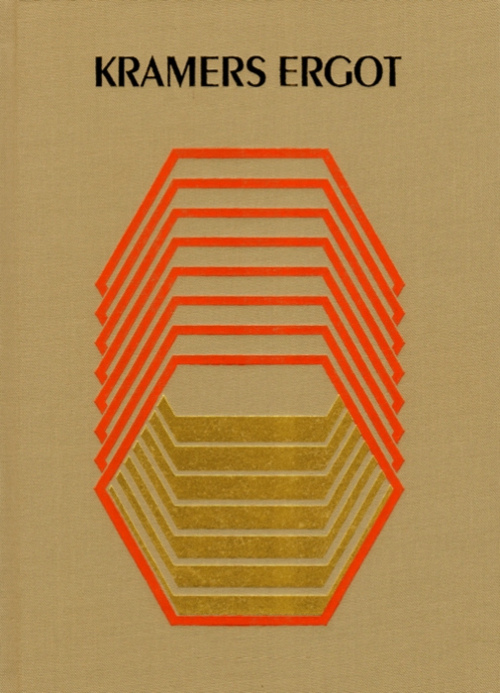 Kramers Ergot #8 ed. by Sammy Harkham (Picturebox) $32.95 – A brutally effective anthology as an argument about the medium in the form of new work by: Anya Davidson, Leon Sadler, Ben Jones, CF, Sammy Harkham, Tim Hensley, Kevin Huizenga, Takeshi Murata, Robert Beatty, Chris Cilla, Gabrielle Bell, Frank Santoro & Dash Shaw, Gary Panter. 40-page reprint of "Wicked Wanda", of the 1970s. Essay by Ian Svenonius.
Zines
Syndicate Product #18.4 by AJ Michel $1.00 – A list of much of the media consumed by Our Lady of Zine Awesomeness, A.J. Michel. I always look forward to her concise life-lessony responses to the media she consumes, and often she gets me into new things. Even better than Nick Hornby's "Stuff I've Been Reading" column in The Believer. Books, movies, TV shows, music, comics, magazines and more.
My Aim Is True #4 by Carrie $1.00 – Carrie has done it again. Another awesome zine that's hard to put down. Wise conclusions and compelling reading about stuff like self-image, sex and more. And of course, her crafty cut and paste aesthetic is neato. -LM
Death Ritual #2 by George DeMoura $9.00 – New Age found footage and unlocked trunknecks on the crawl. -EF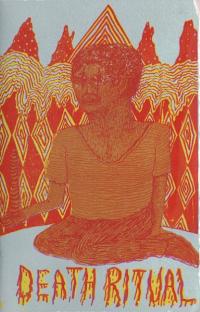 Fragments of Spring #2 by Marissa F $2.00
Regional #4 An Examination of American Cuisine by Cassie Tompkins $8.50 – This issue: chili, chile, chilli. Comes with a cracker! The kind you eat, not the, um, forget it. Just get this zine, do the delicious sounding recipe in it and then fold it out to make a really cool piece of artwork to hang! -LM
Last Night at the Casino Jan 12 Journal Entries From a Zinester Turned Dealer by Billy $2.00
Hound and the Musch by Scott Roberts $6.00
Comics and Comix
Death Ritual #1 by George DeMoura $8.00
Spider Monkey #1 by Jesse McManus and Austin English $5.00
Here I Am – A Loud Knock at the Door – Who Could That Be nu Austin English $3.00
Lobster King – Partone 2010 Approved by the Authority by Clara Bessijelle $5.00
Comic Collection of 3 Stories by Clara Bessijelle $5.00 – Bessijelle's got one of my favorite drawing lines- bold, detailed, funny and sensitive. Her comics look like collaged pencil sketches made from photo collages accompanied by a sinister formal comic timing that reminds me of Edward Gorey's work without resembling it visually. This collection of 3 steel-eyed short ones runs like a tour 3 elaborately wallpapered parlors each with their own magic and secrets. -EF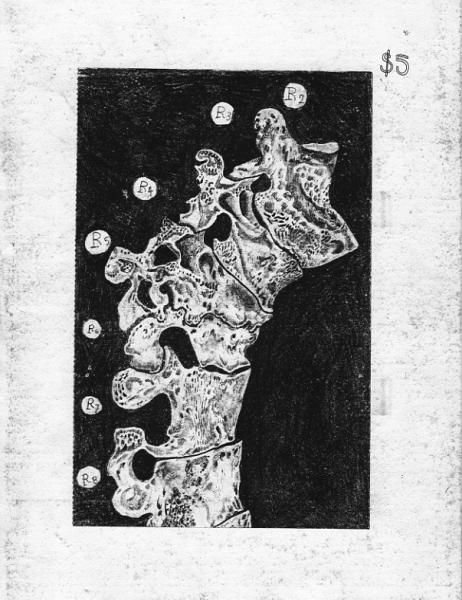 Art & Design Books
Tattoo Parlour Artists From the World of Tattoo (Outre Gallery) $19.95 – With art from artists such as Angelique Houtkamp, Mike Giant & more.
Anatomy of Sorrow by Daniel Martin Diaz (La Luz) $35.00
Koretsky: The Soviet Photo Poster 1930 1984 by Erika Wolf (New Press) $60.00
Graphic Novels & Trade Paperbacks
Tintin and Snowy Big Activity Book $19.95
Habibi Signed, Bookplate Edition by Criag Thompson (Pantheon) $35.00
Tank Girl – Bad Wind Rising HC by Rufus Dayglo & Alan Martin $19.95
Monster Truck Automobiles Monsters and Mayhem by Shakey Kane (Wishbone) $14.99
Annotated Sandman vol 1 by Neil Gaiman (Vertigo)  $49.99 – Sandman  issues 1 through 20.
Preacher Book Six HC by Ennis and Dillon (Vertigo) $39.99
Monster Mess by Lewis Trondheim $9.99
Fiction
Harolds Horrible Life by Billy McCall $18.00
Vicky Swanky is a Beauty by Diane Williams (McSweeneys) $20.00
Baby Geisha by Trinie Dalton $16.00
Fourth Fog by Chris Daniels $15.95
Politics & Revolution
Anarchist Interventions 03: Decolonizing Anarchism by Maia Ramnath (AK) $16.00
Take Back Your Government: Citizens Guide to Grassroots Change by Morgan Carroll $19.95
Intimate Wars: Life and Times of the Woman Who Brought Abortion From the Back Alley to the Board Room by Merle Hoffman $18.95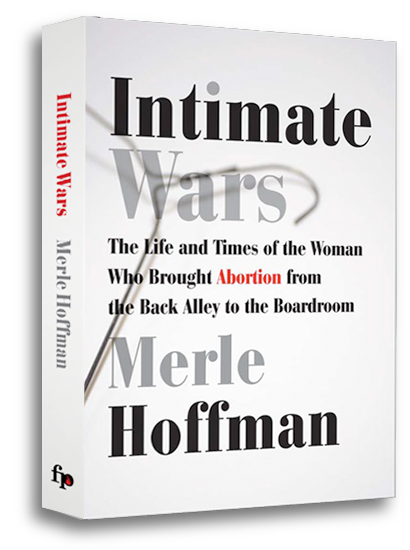 Mayhem, Miscreants, Memoirs & Misc
More Far Out Adventures Further Strange Adventures From the Pages of World Explorer by David Hatcher Childress (Adv Unlmtd) $25.00
The Onion's Love Sex and other Natural Disasters Relationship Reporting from Americas Finest $12.95
End of War by John Horgan (McSweeneys) $22.00
Full Service: My Adventures in Hollywood and the Secret Sex Lives of the Stars by Scott Bowers & Lionel Friedberg (Grove) $25.00
Music Books
Murder In the Front Row: Shots from the Bay Area Thrash Metal Epicenter by Harald Oimoen & Brian Lew (Bazillion Points) $39.95
Bad As Me by Tom Waits (Anti Inc) $24.98
The Book of Drugs by Mike Doughty $16.00
Bad Idea: I'm About To Do True Tales of Seriously Poor Judgement… by Chris Gethard (Da Capo) $16.00
Magazines
Bizarre #184 Feb 12 $10.50
Record Collector Jan 12 $10.50
Uncut Feb 12 #177 $9.99
Mojo #219 Feb 12 $9.99
Lit Journals, Chap Books & Poetry
Barge Journal #1 $5.50
Sex & Sexy
Pornhounds #2 by Sharon Lintz et al. $5.00 – Horny hounds! Alternative comics artists do porn.
Other Stuff
TATTOO SPECIAL 1: Goliath Wallpaper Of Fame (Prints & Poster) by Charles Gatewood (Goliath) – Nine prints plus one large poster in a portfolio. Charles Gatewood pulls out his camera and shoots his subjects, from William S. Burroughs to drunken revelers and modern blood drinkers, like a war photographer. Goliath Wallpaper of Fame is a unique poster book magazine with large-scale prints of outstanding photographs by different artists. Issue 01, themed Tattoo, features Gatewood's work, including a life-size portrait of Sailor Sid and nine other wall-sized images. A detailed interview and a biography included.