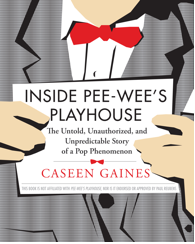 Yes! There is a new episode of the Quimby's Podcast, which you can listen to and/or download on Podbean or I-Tunes. This episode features an interview with the charismatic, funny and extremely articulate Caseen Gaines, the author of Inside Pee-wee's Playhouse: The Untold, Unauthorized, and Unpredictable Story of a Pop Phenomenon. Relevant topics? Public persona, breaking the fourth wall, hommage vs. rip off, tribute vs authorization…Mr. Gaines is a high school teacher, so let's just say we bet sitting in his class must be awesome.
Zines & Zine-Related Books
Not Bored Anthology 1983-2010 by William J. Brown (Colossal) $25.00
Rad Dad Zine Compilation Issues 1-10 by Tomas Moniz (1984) $15.00
Taking the Lane vol 7 BikeSexuality $4.00
Bipedal By Pedal #3 A History of Bicycle Activism in Portland Oregon by Joe Biel $4.00
The Worst of While You Were Sleeping (Schiffer) $39.99 – 496-page compilation of The Worst of While You Were Sleeping magazine, over 900 images of the graffiti crazed, boozed-up partiers, and scantily clad ladies, and pop culture. WYWS magazine was started by graffiti supply business owner Roger Gastman when he was 19.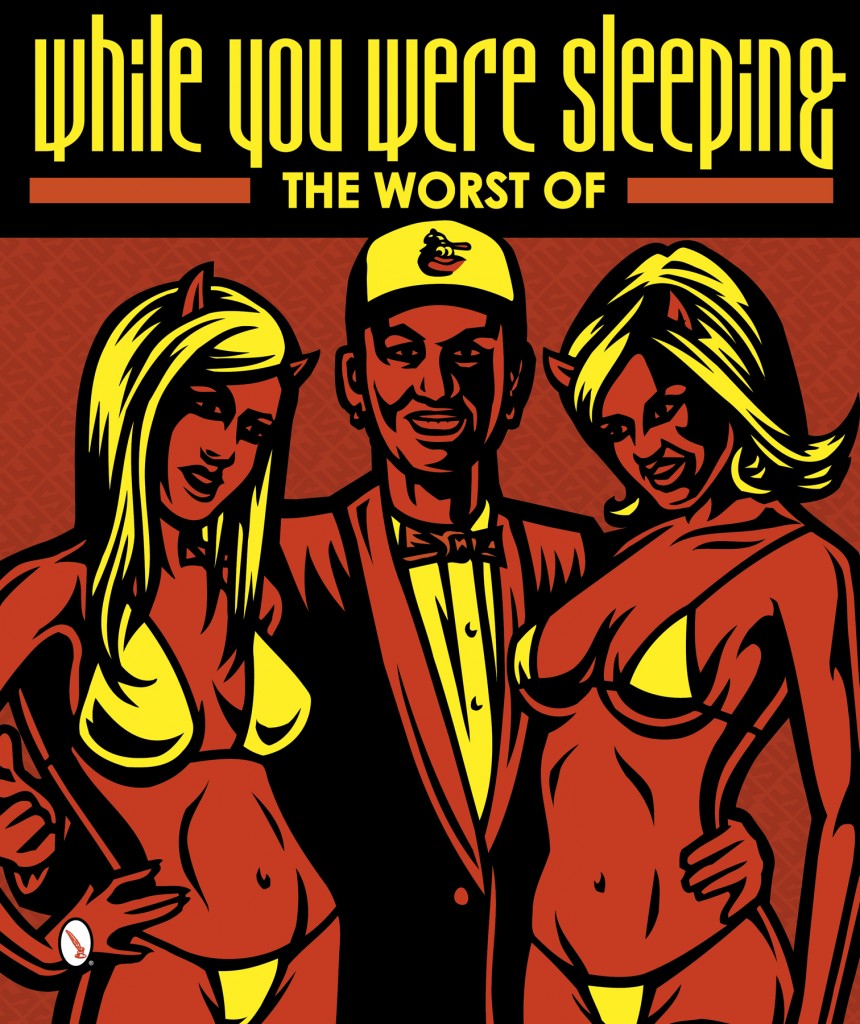 Mumbo #9 $6.00
Please You Will Sodomize Me #3 Sum 12 $4.50
Lady Gardens $2.00
Art of Dismantling: A Radical Artisan Collective and Ongoing Interview Series by Chris Richards, Matt Gauck, Lantz Arroyo, Alan Moore et al. (AK) $3.00 issues #1 and #2 $3.00 each
Beyond the Affinity Group: The Organisational Challenge for Anarchists by Andrew Flood $4.50
American Worker by Paul Romano (AK) $3.00
Peops #7 by Fly $4.00
Finite and Flammable: A Zine About Zines by various $3.00
Drop Target #3 by Jon Chad and Alec Longstreth $5.00
The Nutella Cookbook by Anna Williams $4.00
Born To Kill Cheese Bike #5 by Pat McCarthy $2.00
Infecticitis #11 Selfish by Halley $2.50
Pulling Ink: Build a One Color Press and Start Screenprinting Zine by Rio $2.00
Xerography Debt #31 by Davida Gypsy Breier $4.00
Publick Occurances #13 by Danny Martin $2.00
Gold by Sarah Royal $3.00
Roll Big or Go Home by Rio Safari $2.00
zines by Kriss Stress: Paper Houses #6 Margin Walker #4 $1.00 each
ByUs #1 the Gary Historical and Cultural Society Summer Enrichment Program Zine by Miss Curiouser $4.00
How To Commit Revolution In Corporate America by Domhoff G. William $5.00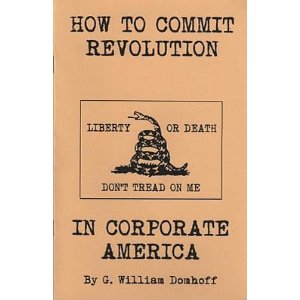 Comics & Comix
Everybody Loves Tank Girl #1 $3.99
comics by Noah Van Sciver: Dueling $2.00, Blammo #7.5  $4.00
Blindspot #2 by Jospeh Remnant $5.00
Gorilla Year #1 by Cara Bean $5.00
East West Zodiac and Journal by Turtel Onli $5.00
Raccoons by Cathon $5.00
Pulse Burst and Wagon Engourdi by Vincent Giard $6.00
Colibri #4 $6.00
Mille Putois comics by Pascal Girard: Apartment Number 3 $4.00, Des Adolescents $5.00
Hellenistic Philosophers by Drew Damron $2.00
Cup O Noodles by JF $.50
comics from Emily Armstrong: I Don't Really Use a Recipe $2.00, Some of Us #3 $6.00
Pilot Theory #1 by John L. Gehron $1.00
Graphic Novels and Trade Paperbacks
Luchadoras by Peggy Adam (Blank Slate) $17.99
Flower of Battambang by Em Satya $2.00
Underwater Welder by Jeff Lemire (Top Shelf) $19.95
No Straight Lines HC Four Decades of Queer Comics by Justin Hall (Fantagraphics) $35.00
Scalped vol 9 Knuckle Up TPB by Jason Aaron and RM Guera $14.99
Fables Deluxe Edition Book 4 by Bill Willingham et al. $29.99
3 Story Secret History of the Giant Man by Matt Kindt $19.99
Art & Design
Melamine Car Bomb by Mark Connery $9.95
Art By Tattooists: Beyond Flash by Jo Waterhous $9.95
Fiction
City Life Coming of Age in Chicago by John G. Lineham $12.00
This Bright River by Patrick Somerville $24.99 – New fiction from this popular local writer.
Sorry Please Thank You Stories by Charles Yu $24.95
Mayhem, Miscreants, Memoirs & Misc
The Steampunk's Guide to the Apocalypse by Margaret Killjoy  and Colin Foran (Combustion Books) $10.00
Pickled Punks and Girlie Shows: A Life Spent on the Midways of America by Rick West (Schiffer) $24.99
Chicago's Haunt Detective by Raymond Johnson $16.99
The Art of Mediumship: Psychic Investigation Clairvoyance and Channeling by Elaine Kuzmeskus $16.99
The UFOs Hunters Guide: Sightings, Abductions, Hot Spots, Conspiracies, Cover Ups, Identified and Unidentified and More by Bret Lueder (Weiser) $19.95
God Forgive These Bastards by Rob Morton (Cantankerous) $7.95
Toilet Yoga: Because Sometimes Shit Doesnt Happen by John Johnston and Jeff Tow $11.99
Witchs Brew: Secrets of Scents by Morwyn (Schiffer) $16.95
Poltics & Revolution
Labor Rising: The Past and Future of Working People in America by Daniel Katz and Richard A. Greenwald $20.95
Magazines
True Crime Jul 12 $8.99
Sneaker Freaker #24 $14.50
BlackBook Sep 12 $4.95
Empire Aug 12 $9.99
Tattoo Society #34 $7.99
Sexy & Sexy
Handbook vol 6 #3 2012 $6.00
Music Books
The Gun is Loaded by Lydia Lunch (Black Dog) $55.00
Other Stuff
More 2013 Moleskines.
Gless DVD Lonliness is Contagious $3.00