Thank you to the charming David Rees (who we demand pose in our vintage photobooth in his apron) and for everybody that came to our event this past week (and a special thanks to audience members who participated as pencil sharpening novices). David demonstarted how to do some flashy sharpening moves as well as explained how to start your very own pencil sharpening business. Follow your dreams, kids!
Handbook for Hot Witches: Illustrated Guide to Magic Love and Creativityby Dame Darcy $15.99 – Combine a graphic novel with a dash of crafts, a sprinkle of feminist fairy tales, and a whole cauldron of spells—voilà!—Handbook for Hot Witches. Ever wondered what your dreams mean? You can look them up here. Want to learn to knit? This book can get you started. With sections on witch holidays, love, crystal ball gazing, meditating, and much more, this fully illustrated guide is the handbook that will send girls on their way to independence, creativity, and magic. What kind of witch are you? Let Dame "Meatcake" Darcy help you figure it out. And here's an early bird announcement: Dame Darcy will be here at Quimby's on October 29th to help you get your halloween samhain on.

Zines & Zine-Related Books
We'll Never Have Paris: Greatest Hits – Literary Journal of Non-Fiction by Andria Alefhi and Jaime Borschuk $7.95
Butch Nor Femme #6 Your Secretary #12 Split Zine by Lynne and Jami Sailor $1.00
Tributaries #2 Illinois Withholding Allowance by JC $2.00
Tributaries #3 On Tricycling History and Endings by JC $3.00
When the Seagulls Follow the Trawler It's Because They Think Sardines Will Be Thrown Into the Sea by Francisco Cordero-Oceguera $3.00
Belmonte (De Francisco Lamb editions) $3.00
Happie volume 1 by Lamb $10.00
Alleyways: Eight Stone Press by William P. Tandy $4.00
D Tuned #1 Jul 12 by Danica Favorito $1.00
Emotions Are Hard – Crushes: A Not Helpful Guide by Georgi $.50
Mystery & Adventure Series Review #46 by Fred Woodworth $3.00
Glance in the Rearview Mirror: Neoliberal Ideology from its Origins… by Toussaint (Haymarket) $4.95
Be Realistic: Demand the Impossible by Mike Davis (Haymarket Books) $4.95
Cool Food #1 by Jessalyn Aaland $20.00 – That title's no lie! Aaland reviews foods and cactuses, puts it out there whut's rad about eating and hot tips on rad ways to eat the rad things. Blue plate special scrappy friend fun, written with frankjoy and illustrated sticker tripper doodlebugs of broccoli faces and donut buddies.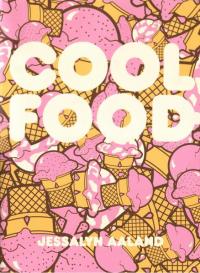 Comics & Comix
Colour Me Busy by Keith Jones (Koyama Press) $5.00
Everybody Loves Tank Girl #2 Mahfood and Martin $3.99
Me and You Chapter 3 $4.00
Bots is Bots #1 by Gregg K $1.00
Steel Sterling #1 by Michael Rae Grant and Gabriel Winslow Yost $5.00
Dimensions issues #3 and #4  $15.00 each
Let's Do It BY Zejian Shen $3.00
Graphic Novels & Trade Paperbacks
Voyeurs by Gabrielle Bell (Uncivilized Books) $24.95
Comics Class by Matthew Forsythe (Koyama) $5.00
Tomorrow Never Knows: A Comics History of the Psychedelic Beatles by Sean Ward (Harth Publishing) $12.00
Economix: How Our Economy Works and Doesnt Work in Words and Pictures by Michael Goodwin et al. $19.95
Philosophy: A Discovery in Comics by Margreet de Heer $16.95
Graphic novels from Matt Dembicki: XOC the Journey of a Great White and District Comics: an Unconventional History of Washington DC
The Creativity of Ditko by Craig Yoe et al. $39.99
Two Cats Magazine #1 Win 12 by Paisley and Boo Radley $15.00 – Important news from the perspectives of the two cats: Dust, Inside Utility Closet, plus Catnip Treats. Pressing matters! Inquiring minds are glad to read this because it's hilarious.
Art & Design
Quoteskine vol 1 by Lee Crutchley (Carpet Bombing Culture) $18.95
Paper Works (Gingko Press) $34.95
From Ummmm to Der by Thomas Campbell 2009-2011 (Gingko Press) $29.95 – Very pretty monograph of Campbell's recent work. He was prominently featured in the ground-breaking touring exhibition (2003-2008) "Beautiful Losers" and also the subsequent book and film.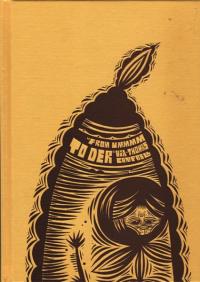 Drawn By Instinct by Tiffany Bozic $45.00
Guide to Troubled Birds, Profusely Illustrated by Mincing Mockingbird $13.99
Wacky Packages Gallery Most Comprehensive Resource Archive Compiled to Date From Two of the Most Knowledgeable Collectors in the Hobby by various (Last Gasp) $15.00
Idle Hands: The Art of Coop (Baby Tattoo) $50.00
Blab World #2 by Monté Beauchamp (Last Gasp) $24.95
Alice by Trevor Brown $70.00
Rivers Forgotten by Jeremy Kai (Koyama Press) $25.00
Typoholic by the Victionary Workshop $39.95
You Are An Acceptable Level of Threat by Banksy $35.00
Stencil Wars: the Ultimate Book of Star Wars Inspired Street Art $29.95
Mayhem, Miscreants, Memoirs & Misc
Complex of Carnage: Dario Argento Beneath the Surface by Jack Hunter – From the Cult Movie Files.
Eccentropedia: The Most Unusual People Who Have Ever Lived by Chris Mikul and Glenn Smith (Headpress) $25.95
Flesh Ripping Ghouls of London: Murder, Madness and Mayhem from the Penny Bloods by JM Rymer et al (Creation) $14.95
Psychic Blues: Confessions of a Conflicted Medium by Mark Edward (Feral House) $18.95
The Worlds Weirdest Places by Nick Redfern $15.99
Music Books
The Art of Noise: Destruction of Music By Futurist Machines By Candice Black $14.95
Fiction
One in Every Crowd Stories by Ivan E. Coyote (Arsenal Pulp Press) $15.95
Thus Spoke Zarathustra by Nietzsche $16.95
Sex & Sexy
Salome and Under the Hill Forbidden Erotic Classics by Oscar Wilde and Aubrey Beardsley (Wet Angel) $14.95
Das Einhorn #3 Aug Sep 12 $6.00
Magazines
Juxtapoz #140 Sep 12 $5.99
Bizarre #191 Aug 12 $10.50
Paleo Magazine Aug Sep 12 $5.99
High Times Oct 12 $5.99
Pinstriping #33 Kustom Graphics Magazine $9.95
Mojo #225 Aug 12 $9.99
Maximumrocknroll #352 Sep 12 $4.00
Fader #81 Aug Sep 12 $5.99
WHOA (Whats Happening With Original Artists) Magazine Fall 12 $6.95
Filter Good Music Guide Aug Sep 12 $2.99
Cinema Retro #4 Movie Classics Special Edition $15.95
The Indignados and Occupy Movements Across the World Reader $2.50
Monocle Mediterraneo #5 Sum 12 $8.00
ASR #58 Sum 12 Anarcho Syndicalist Review $5.00
Tabu Tattoo #48 $7.99
Literary Journals, Poetry & Chap Books
Midwestern Gothic Literary Journal #6 Sum 12 $12.00
Mudfish #17 $12.00
American Athiest 2nd and 3rd Quarter 12 $4.95
Creative Nonfiction #45 Sum 12 $10.00
Overtime Hour 25 Black Shift by TE Winningham III $2.00
Other Stuff
Plastic Crimewave Vinyl (Notes and Bolts Records and Tapes) $5.50 – 7″ of psychedelic goodness! On the A side, Steve a.k.a. Plastic Crimewave croons like Bowie if he were truly in space while Tsuyama from Acid Mothers Temple adds creepy ambience in the background. On the B side, Steve gets hazey as the shoegazey goodness seeps off of the grooves and through the speakers. A solid deal and the first vinyl outing from local zine turned vinyl shiller Notes and Bolts!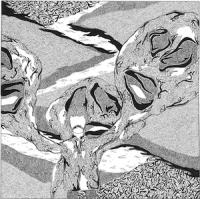 The things listed in this list are at our brick and mortar store at 1854 W. North Ave. Occassionally we make some of it available for mail order on our website, but we curate what we put up there. To see which new items are on our website, see quimbys.com/store and mail order them for prompt home delivery.