Pirate Nightmare Vice Explosion: Inherited Remnants of an Amateur Dadaist's Library by Michael Kupperman (Four Corners Books) $40.00 – Comics artist Kupperman (Tales Designed to Thrizzle, Snake 'n' Bacon's Cartoon) bought a stack of men's magazines from the 1950s and 1960s where the previous owner did some weirdo modifications. Now he's sharing it with you, FOUND Magazine-style. "They all had the owner's name stamped on them," Kupperman observed, "but the stamp is slightly illegible, so it's impossible to know if the name is C. Buechtel, C. Brockel, C. Buschol or some other variant. This man–I'm assuming it was a man–spent years acquiring lurid men's magazines and taking them apart, using the contents to form his own hybrid magazines with the pages from several reassembled inside the cover of one. With a grease pencil he'd cross out the headlines on the covers that didn't apply anymore, and stamp his name on the results, along with a number. Why was he doing this? It's not clear. It might have been a need to make the magazines seem like a serious collection, his re-editing emphasizing his sober interest in subjects such as modern fiction and wife-swapping.
Zines
Coptic Book Binding by Grace Dobush $4.00
When Sex is a War by Nola Weber $5.00
Memento Mori Night Air $2.00
Worth of Water: A Compzine About Self Care by Sarah Rose $4.00
Education, Memory, Solidarity, The Effect of Advancements in Music Delivery and Sharing on the Role of 20th and 21st Century American Protest Music by Dave Anians $4.00
How to Tell Someone to Sod Off: A Not Helpful Guide by Georgi $.75
Guide to Dating Gangsters vol 2 (Vice Versa Press) $3.00
Hot Pantz: A Do-It-Yourself Gynocology, Herbal Remedies by Isabelle Gauthier $4.00 – Trasnlasted from the original French.
Black Dog Goes for a Walk #1 Spr 14 Meeting the Black Dog – Our Journey Through Depression and Anxiety by Kat Knead $3.00
Comics & Comix
Dean Mercury #1 Space Madness by Devin Harries $10.00
Soon My Love by Alex Dahm $1.00
Mover/Shaper Onus by Connor Willumsen (Secret Headquarters) $5.00
Homesick Comic by Joe Galletta $5.00
Smokin' Bones Grim Creeper and the Lust Bunnies by Reginald Pean (Secret Headquarters) $8.00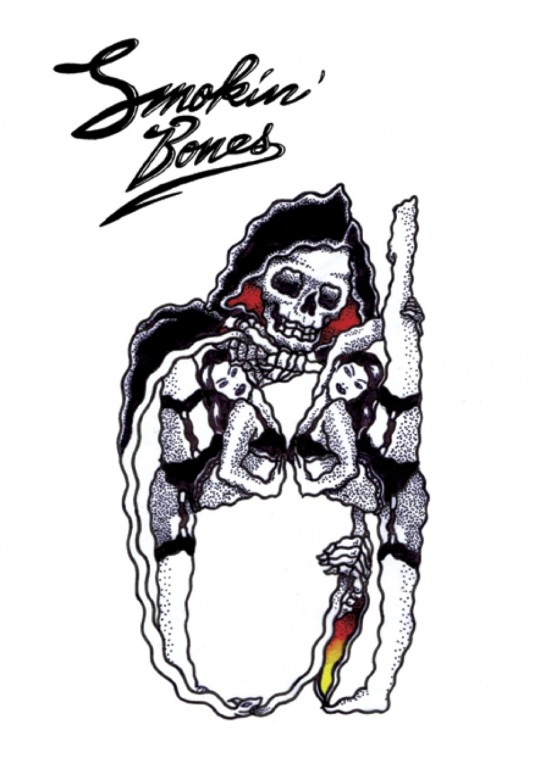 Graphic Novels & Trade Paperbacks
Pretty Deadly vol 1 the Shrike by Deconnick et al. (Image) $9.99
God is Dead vol 1 by Jonathan Hickman et al. (Avatar) $19.99 – When the gods of old begin to reappear on earth and claim the domain of man for their own, the world is thrown into a state of utter anarchy. Now Horus walks the streets of Egypt, Zeus has taken over the Sistine Chapel, and Odin is coordinating the dissection of the earth among the returned deities. Who rules who now?
Hellboy in Hell vol 1 The Descent by Mike Mignola et al. (Dark Horse) $17.99
The Amateurs by Conor Stechshulte (Fantagraphics) $14.99
Authority TPB vol 1 by Warren Ellis et al $19.99
Strange Fruit, Volume I: Uncelebrated Narratives from Black History by Joel Christian Gill and Henry Louis Gates Jr. (Fulcrum Publishing) $23.95\
The Art Of Neil Gaiman by Hayley Campbell $39.99
Safari Honeymoon by Jesse Jacobs (Koyama Press) $15.00 – Join a pair of young newlyweds as they descend deep into a mysterious forest, encountering unknown creatures and unimaginable landscapes. Amongst the unusual flora and fauna, they discover within themselves something more strange and terrible than any sight their safari has to offer.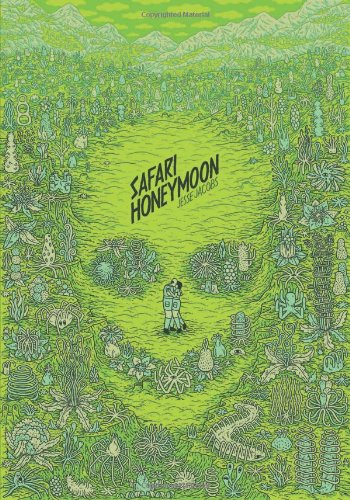 Weirdo, Dark Arts, True Crime
Sick Rose: Disease and the Art of Medical Illustration by Richard Barnett $35.00
Aleister Crowley: Magick Rock and Roll and the Wickedest Man In the World by Gary Lachman $17.95
The Annals Of Unsolved Crime by Edward Jay Epstein $18.95
Confessions Of a Sociopath: A Life Spent Hiding In Plain Sight by M.E. Thomas $15.00
Soft Flesh and Orgies Of Death Fictions Features and Art From Classic Mens Adventure Magazines by Pep Pentangeli (Deicide) $34.95
Music
Simon Barker: Punk's Dead by Michael Bracewell et al. $45.00 – From 1976 to 1978, the young photographer Simon Barker was a member of the "Bromley Contingent"–a group of avid Sex Pistols fans who comprised the group's inner circle at the height of the punk movement. Many of them, such as Jordan and Siouxsie Sioux, were notorious for their daredevil dress sense, and several–such as Sioux, Steven Severin, Adam Ant, Poly Styrene, Billy Idol, Viv Albertine and Ari Up–went on to form some of the most important bands of the era. This compilation of previously unseen photographs by Barker shows these founders of punk in their earliest incarnations–in bedrooms and kitchens, at public gigs and private parties–before media and commerce sunk their claws into punk's iconoclastic look and class politics.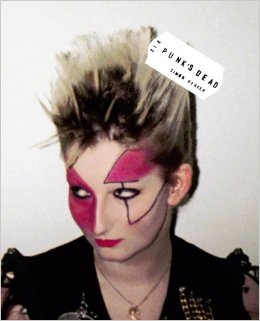 Politics & Revolution
Signs and Machines: Capitalism and the Production of Subjectivity by Maurizio Lazzarato (Semiotexte) $17.95
Fiction
Caveworld by Adam Gnade (Pioneers) $13.00
Where Do You Run by Michael O'Flaherty $14.95
3 books from Yuriy Tarnawsky's Placebo Effect Trilogy: View of Delft, Like Blood In Water, Future of Giraffes ($18.00 each)
Magazines
Hello Mr #3 About Men Who Date Men $20.00
High Times Jul 14 $5.99
Uppercase #21 A Magazine For the Creative and Curious $18.00
Under the Influence #13 Spr Sum 14 Power $24.99
Dwell Jun 14 $5.99
Bizarre #214 May 14 $10.50
Lula #18 $17.99
Flaunt #134 $15.95
Wire May 14 #363 $9.99
Tape Op #101 May Jun 14 $4.95
Lucky Peach #11 Spr 14 All You Can Eat Issue $12.00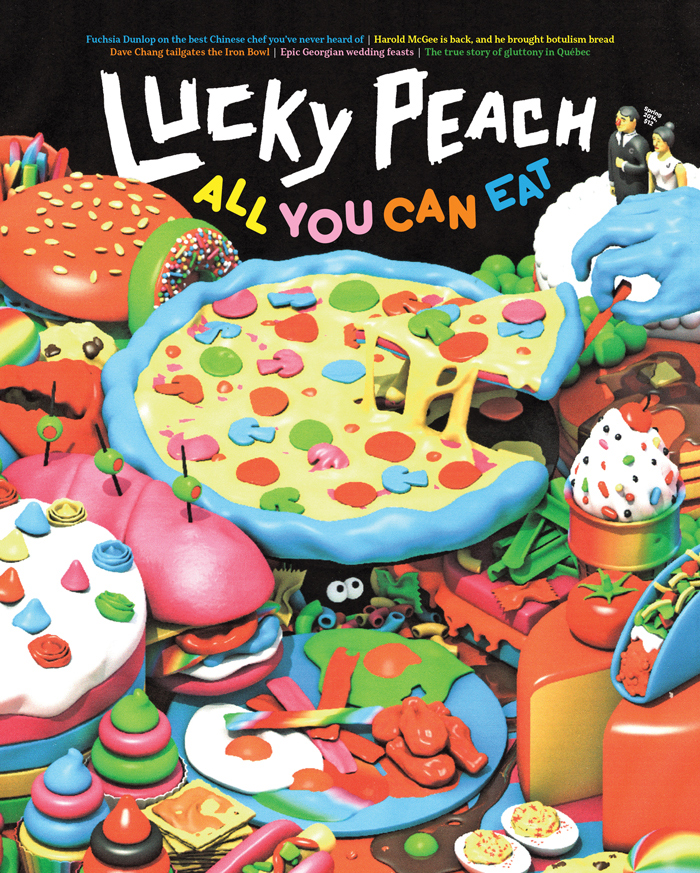 Chap Books & Lit Journals
The Believer #107 May 14 $8.00
Juggling Fire Blindfolded by Eric Evans $5.00
Flyleaf Journal Issue # 5 Good News Or Money by Patricia Ann McNair $2.50