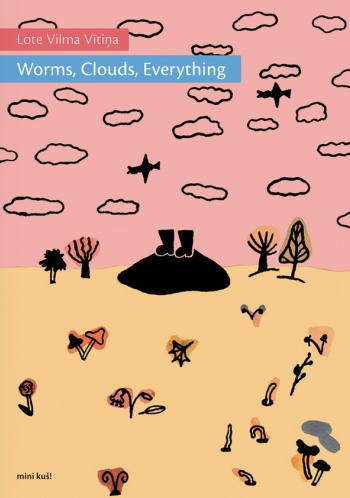 More Mini Kus! $5 each: #70 Worms, Clouds, Everything by Lote Vilma V?tina + #69 Maud by Marlene Krause + #68 Weekend by Erlend Peder Kvam + #67 Day Tour by Mariana Pita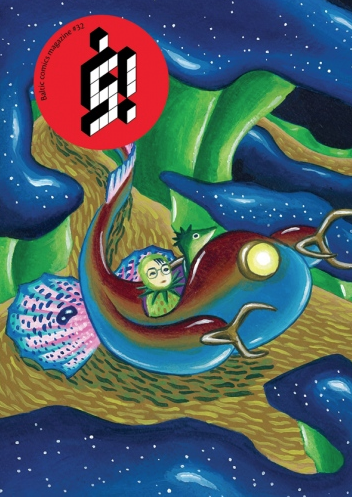 š! Baltic Comics Magazine #32: Japan $12
Zines
Pencils and Erasers $8
Grimaldi by Dan Kelly $2
Wanderer #5 Perzine About Home Mental Health Self Care and DIY music $5
Shoes Fanzine #8 $3
End Times Time Travelers by JK Donahue $2
Drunk in My Pants #1 $1
To From by KZW $3
Grrrl Power by Kevynne $5
Body Like Mine on Being Queer Poly and Fat by Jared Rourke $5
Says Who? zines, $2 each – famous compiled quotes from various folks like RuPaul, Angela Davis, Jello Biafra and more!
Never Out Hustled by Anja Morell $4
Comics
Paper Cinema #1 & #2 by Pip Craighead $2, $4
Hacksler #2 by Michael Hacker $8
Captivity by Xiang Yata $10
Graphic Novels
Lost in the Fun Zone by Leif Goldberg (2D Cloud) $19.95
Upgrade Soul by Ezra Claytan Daniels (Lions Forge) $19.99
Nocturne by Tara Booth (2D Cloud) $14.95
Berlin by Jason Lutes (Drawn & Quarterly) $49.95 – The collected edition!
or perhaps you already have the first 2 collected volumes…
Berlin 3: City of Light by Jason Lutes (Drawn & Quarterly) $24.95 – The conclusion!
Super Weird Heroes: Preposterous but True!, ed. by Craig Yoe $39.99
Beaverton 2200 Part One Night Time Science by Charlie Bewer $15
Ankle Biters by Ali Alongi $20
Art & Design
That Was the Answer: Interviews With Ray Johnson by Julie J. Thomson (Soberscove Press) $20
Herstory: 50 Women and Girls Who Shook Up the World by Katherine Halligan $19.99
Politics, Revolution & Essay
Small Blows Against Encroaching Totaltarianism: The Manifesto Series vol 1 by McSweneeys $9.99 – 22 pieces from various enraged poets, novelists, actors, activists and more.
Bunk: The Rise of Hoaxes, Humbug, Plagiarists, Phonies, Post-Facts, and Fake News by Kevin Young $18
The Failure of Nonviolence by Peter Gelderloos (Left Bank Books) $16
Letters of Insurgents, as Told by Fredy Perlman by Sophia Nachalo and Yarostan Vachek (Left Bank Books) $20
Music Books
Rock'n'Roll Decontrol: A Punk Pic and Flyer Collection by David A. Ensminger $10 – Flyers and photos spanning as far back as the 80s of bands like SNFU, Bad Religion, Against Me!, MDC, Agent Orange, 7 Seconds, Snapcase, the Freeze, TSOL, Suicidal Tendencies, Off! and dozens more, compiled by the editor of Left of the Dial.
Closer You Are: The Story of Robert Pollard and Guided by Voices by Matthew Cutter $27 – An authorized bio.
Drugs
Weed All About It: A Guide to Growing, Rolling, Smoking, and Eating Your Green by Danny Mallo $12.95
Magazines
Maximumrocknroll #423 $4.99
Bitch #80 $7.95
Hello Mr #10 $20 – The final issue!
Juxtapoz #207 $9.99
The Baffler #41 $14
Shindig #82 $13.99
Nostalgia Digest Fall 18 $4.50
Poetry & Lit Journals
Drenched Poems by Cynthia Gallaher $12
Buddy #2 $10
Chirp by Greg Zorko $10
Sexxxy
Elska #19 London $18.50
Other Stuff
The Verso Radical Diary 2019 Weekly Planner $19.95
Hate Baby Comix Stickers Satanas Sheet by Corinne Halbert $10