1. The Baffler #20 $10.00 – In this summer issue, decomposing cities that tremble with vibrancy, art museums where cash-and-carry aesthetics is the rule, journalists on the endless education of the president, and imperial foundations and their pet broadcasters on public radio. Where else can you learn why Ira Glass's This American Life is so damn annoying, or take in the lame, postideological pantomiming of Jon Stewart and Stephen Colbert, or admire the performance art of Harvard fraud Adam Wheeler and laugh at the Ivy mothership's efforts to smite the pretender down? This 172-page issue also offers poems, stories, graphic art, and, just for kicks, the first-ever look at Christopher Lasch's 1972 novel. Contributors include Thomas Frank, Jed Perl, Steve Almond, Chris Lehmann, Jim Newell, Eugenia Williamson, Heather Havrilesky, Kim Phillips-Fein, Emma Garman, Chris Bray, Matt Hinton, Will Boisvert, Seth Colter Walls, Tod Mesirow, David D'Arcy, and The Homeless Economist, who has a timely suggestion: "Green Gallows for the Wall Street Bankers.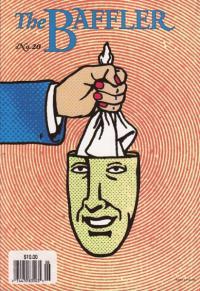 2. Office Girl by Joe Meno (Akashic) $15.95 – Umbrellas of Cherbourg 1999?…And don't  miss Joe Meno at the Empty Bottle this coming Thursday (July 26th) at 9pm.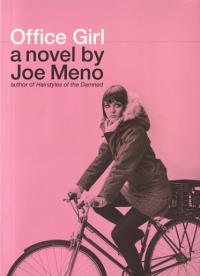 3. Razorcake #69 $4.00
4. Bust Aug Sep 12 $5.99
5. Fallen Words: Eight Moral Comedies by Yoshihiro Tatsumi (D&Q) $19.95 – "In Fallen Words, Yoshihiro Tatsumi takes up the oral tradition of rakugo and breathes new life into it by shifting the format from spoken word to manga. Each of the eight stories in the collection is lifted from the Edo-era Japanese storytelling form. As Tatsumi notes in the afterword,the world of rakugo, filled with mystery, emotion, revenge, hope, and of course, love, overlaps perfectly with the world of gekiga that he has spent the better part of his life developing. These slice-of-life stories resonate with modern readers thanks to their comedic elements and familiarity with human idiosyncrasies. In one, a father finds his son too bookish and arranges for two workers to take the young man to a brothel on the pretext of visiting a new shrine. In another particularly beloved rakugo tale, a married man falls in love with a prostitute. When his wife finds out, she is enraged and sets a curse on the other woman. The prostitute responds by cursing the wife, and the two escalate in a spiral of voodoo doll cursing. Soon both are dead, but even death can't extinguish their jealousy. Tatsumi's love of wordplay shines through in the telling of these whimsical stories, and yet he still offers timeless insight into human nature."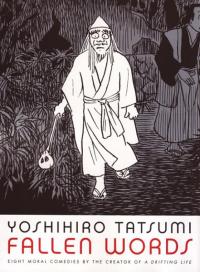 6. R. Crumb's Blues Jazz and Country by R. Crumb $21.95 – Finally back in print! Comes with CD.
7. Love Is Not Constantly Wondering If You Are Making the Biggest Mistake of Your Life $5.00
8. Inferno: A Poets Novel by Eileen Myles (OR) $16.00 – "Inferno" is one of the best books I have ever read. Myles' writing here wraps the brute force of a memoir within words so gorgeously warm, honed and unstoppable you have no choice but to keep reading. Her prose barrels forward, simultaneously demolishing and defining the identities her life is tethered to. It's a book that's simultaneously sexy, cranky, funny, dishy, insightful and human. As suspicious as I can be of poetry, this book is undeniably poetic – and an honest-to-goodness tour de force. Beyond recommended, friends- I think this one should be required. -EF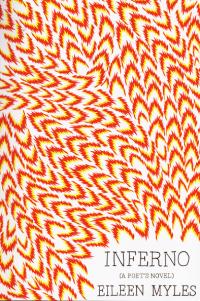 9. Hologram For the King by Dave Eggers (McSweeneys) $25.00 – In a rising Saudi Arabian city, far from weary, recession-scarred America, a struggling businessman pursues a last-ditch attempt to stave off foreclosure, pay his daughter's college tuition, and finally do something great. In A Hologram for the King, Dave Eggers takes us around the world to show how one man fights to hold himself and his splintering family together in the face of the global economy's gale-force winds. This taut, richly layered, and elegiac novel is a powerful evocation of our contemporary moment.
10. Juxtapoz #139 Aug 12 $5.99