Monthly Archive for December, 2017
Page 2 of 2
Alternative Scouting Patch For Boys and Girls by Luke Drozd $5 – So many kinds! Bribery, Grave Robbery, Money Laundering, Necromancy, Immortality & more!
More stuff from Breakdown Press! Various issues & prices: Beserker #1, Conditioner by Liam Cobb, Windowpane by Joe Kessler, Joyride by Zoe Taylor, Klaus, Generous Bossom #1 by Conor Stechschulte, Mumu and the Silky Road by Brie Moreno, Escape to the Unfinished by Dash Shaw, Palace by Antoine Cosse, Klaus & more!
*ZINES*
Stoked by Anneli Sanaye Henriksson $15
Red Sun by Kaelyn Becker $10
Delayed Journey by Ariel Pedatzur $12
Album of Lost Moments by Eric Bartholomew $6
Sikh Ladies in Sick Fashion $10 – A beautifully printed drawing zine filled with illustrations of bad-ass ladies of the Sikh persuasion donning some pretty dope threads. Jasyot Singh Hans' line is delicate, yet confident and his printing skills aren't too bad either. This mini is deftly risograph printed in a limited black, red, and white palette, and it's a real delight to the senses. -M.C.
Genevieve and the Hydra Anti Fascist Fairytale $15
Lurkin Hard #4 $10
*COMICS & MINIS*
You Don't Get There From Here #44 by Carrie McNinch/split with Snakepit by Ben Snakepit $7 – This issue of You Don't Get There from Here is a split with Ben Snakepit as two worlds of diary comics collide in a most auto-bio fashion. Double your content and get twice the bang for your buck from these two diary comics pioneers. M.C.
Life Defining Moments by JJ McLuckie $10 – Through a series of diverse vignettes J.J tells us about memories and situations that made him who he is today. Through his reflective, lyrical yet clinical narration, patterns start to form, and a picture of the author is effectively painted by the end. Printed in bright pink and federal blue, it's a treat for your mini-comics shelf. – M.C.
Happy Slappin Dancin' by Max Morris $2 – Max Morris uses his expressive gestural drawing to bring to life some real happy, slappy dancin' An exercise in movement, I like to imagine Max had to do some extensive dancing himself in studying for this mini. One of my favorite final panels in recent history. – M.C.
Comix Skool USA #9 by Kevin Huizenga $5 – A new entry in the "Comix Skool USA" from the brain of Mr. Kevin Huizenga himself (Ganges, The Wild Kingdom.) Based off the syllabi designed while teaching at Minneapolis College of Art and Design, he shares tips on narrative, pacing, panel composition, and more! Get a peek into the process of one of the more interesting cartoonists working today, and maybe you'll pick up a thing or two. – M.C.
University of Octypero to a Degree #1 by Puck Saint $5
Wet Ghost Country #4 by Tom McHenry $5
Santa Cruz Comics Manga #1 Fall 2017 Fairy and Troll $7.99
Caroline Paquita 2018 Calendar (Pegacorn Press) $12.00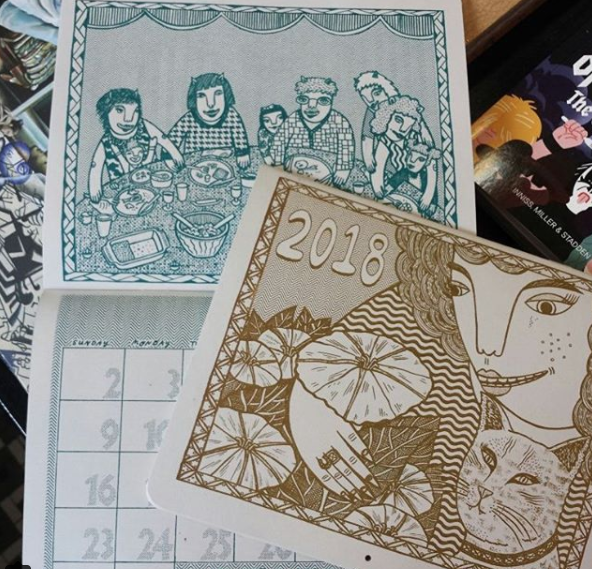 *GRAPHIC NOVELS*
I am Not Okay With This by Charles Forsman (Fantagraphics) $14.99
The Big Book of Bisexual Trials and Errors by Elizabeth Beier $24.99 – Elizabeth Beier chronicles true-life romantic tales as she breaks up with a long-term boyfriend and navigates a brave new world: dating women.
Street Fighting Men vol 1 by Spain Rodriguez (Fantagraphics) $29.99
Geis II: A Game Without Rules by Alexis Deacon (Nobrow) $18.95
Moomin and the Brigands by Tove Jansson (D&Q) $9.95
*ART BOOKS*
Fetish of Pain by Marcos Raya $25
*POLITICS & REVOLUTION*
Fascism Today: What it is and How to End it by Shane Burley (AK Press) $15.95
*OUTER LIMITS*
Aleister Crowley in America: Art, Espionage, and Sex Magick in the New World by Tobias Churton $40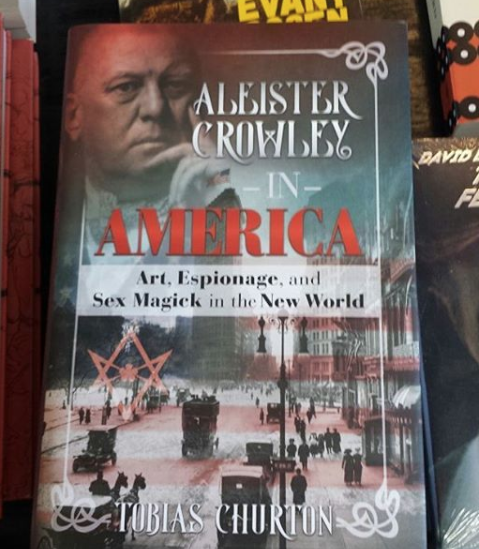 *MUSIC-RELATED*
The Speed of Sound: Breaking the Barriers Between Music and Technology: A Memoir by Thomas Dolby $16.99 – No in soft cover!
*LOCAL INTEREST*
Rust Belt Chicago: An Anthology edited by Martha Bayne $20 – Fiction, essays, poetry, journalism and more from over fifty writers about the city of big shoulders and its near neighbors.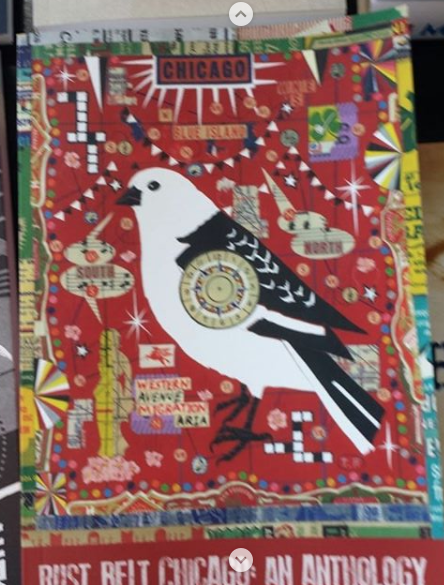 *HUMOR*
Improv Nation: How We Made a Great American Art by Sam Wasson $28
*LIT JOURNALS & POETRY*
Taddle Creek #40 $6.95
Subject to Change: Trans Poetry & Conversation edited by H. Melt $17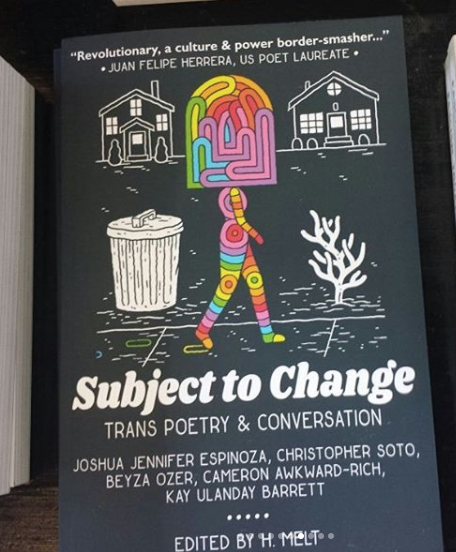 *MAGS*
Bitch Win 18 $7.95
Kitchen Toke vol 1 #1 Cooking with Cannabis $16.95
Juxtapoz Win 18 $9.99
Mojo Dec 17 $10.99
Drift vol 5 Melbourne & vol 6 Mexico City $24 each – Every issue devoted to coffee in a different city.
Apartamento #20 $24
*GIFTY SHIT*
Mornings Are Grim Coffee Mug $12 – From Dark & Somber Greetings who make those black metal greeting cards — mre of those in stock too!
Chili Lix Suckers in 3 different spicy flavors! $2
Efrutti Hot Dog Gummi Candy $.50