1. Fucussle Blecky Yuckerlla vol 4 A Comic Strip Collection by Johnny Ryan (Fantagraph) $11.99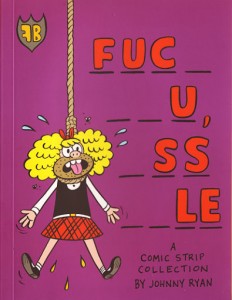 2. Brainscan #26 by Alex Wrekk $2.00 – Alex writes about "what the deal is" with her and Microcosm.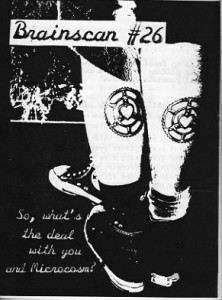 3. Two Eyes of the Beautiful #2: A Grotesque Horror Manga by Ryan Cecil Smith $5.00 – The CCC diaspora is really doing a killer job of working and re-working different flavors of manga, classic horror, and classic horror manga. The results have been solid, and Ryan Cecil Smith's Two Eyes of the Beautiful (which falls into the "reworked classic horror manga" category) is no exception. What's it got that you want? Gore! Suspense! Psychic damage! Trust me, books about murdering innocent children for their beauty essence are rarely disappoint. -EF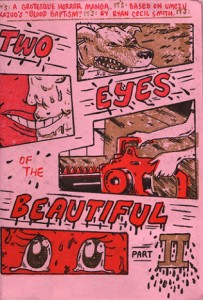 4. Spotting Deer by Michael DeForge (Koyama) $5.00 – Michael DeForge continues to wrangle an Elvis Studio sense of drippy design chaos into creepy and beautiful amorphous narratives. This is a comic that's about a field guide that's about an oil-skinned mollusc that's really about cultural displacement, wikipedian information templates and the fetishization/exploitation/commodification of subcultures and identities. Heavy- but full of laffs, in bleedy full color, and with a great slug sex scene to boot. -EF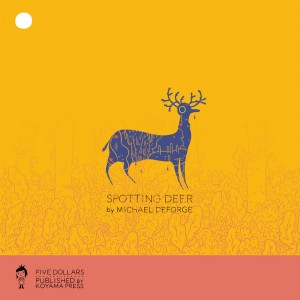 5. Manifesti of Radical Literature by Anne Elizabeth Moore (Pressing Concern) $8.00 – This pocket-sized zine is a great introduction to the work of Anne Elizabeth Moore. The Manifesti of Radical Literaure condenses many ideas Moore has previously explored in other works — her critique of culture jamming, copyright laws, advertising, and why everyone should seriously consider self-publishing their own work. What saves this 50-paged effort from feeling redundant is Moore's charming sense of humor. Grab a copy for yourself and another one to leave at your local library.
6. I Want You #2 by Lisa Hanawalt (Pigeon Press) $6.95 – Well, I've been mourning the end of Gary Larson's Far Side for fifteen years, but Lisa Hanawalt's comics really do helluvalot towards easing that pain. Just as funny, just as bizzarro and as raunchy as she wants to be to boot. -EF
7. Hi Fructose #18 $6.95
8. Bust Feb Mar 11 $4.99
9. Rise and Fall – A Concertina of Life by Micah Lidberg (Adhouse) $16.00
10. Crap Hound #5: Hands, Hearts and Eyes $12.00 – BACK IN PRINT! 12 New Pages to seduce you! After the longest wait ever, THE BEST CLIP ART ZINE EVER HAS RETURNED. This picture book for discussion and activity features hands, hearts, and eyes. Get those tattoo guns ready, because you and your loved ones are going to need one once you get through looking through this issue. Amazing.