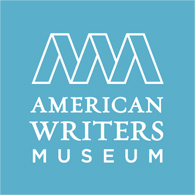 The American Writers Museum is the first and only museum of its kind in the United States, and it's open here in Chicago. The mission of the American Writers Museum is to engage the public in celebrating American writers and exploring their influence on our history, our identity, and our daily lives. The museum is located at 180 N. Michigan Ave. Chicago, IL 60601, and offers something for every age group including permanent exhibits and special galleries highlighting America's favorite works and the authors behind them.
The American Writers Museum has garnered the enthusiastic support of scholars, and from cultural, civic and business leaders, and publications both domestic and international. Some of their events include publishing workshops, memoir workshops, readings and more. For a full event schedule, more information, or to sign up for one of the many upcoming programs, visit www.americanwritersmuseum.org.
Tickets to the museum are $12 for adults, $8 for seniors and students, and free for children under 12. Museum hours are Tuesday – Sunday 10 AM – 5 PM, Thursdays 10AM- 8PM. For more information visit www.americanwritersmuseum.org or call 312-374-8790.
And oh yeah, follow them on Twitter at @AmerWriteMuseum.