Tag Archive for 'holiday hours'
Yes, we're open on the 4th of July, but only from noon to 5pm. Drop by and say hello!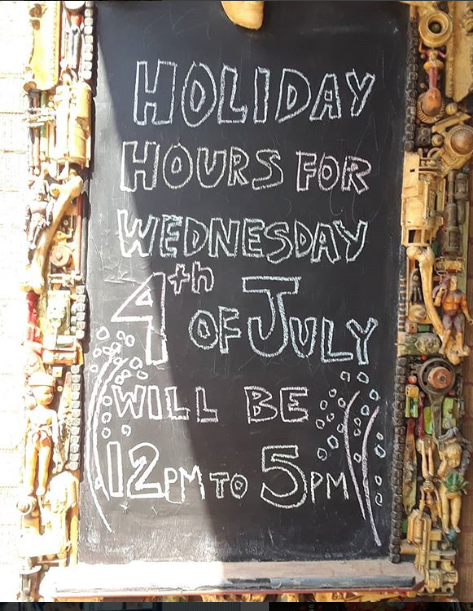 Quimby's Bookstore Holiday Season Hours!
Wed, Nov 22nd noon-5pm
Thurs, Nov 23rd closed
Sun, Dec 24th noon-7pm
Mon Dec 25th closed
Sun Dec 31st noon-5pm
Mon Jan 1st closed
Ordering from Quimbys.com, need yer holiday gifts by Dec 24th, and you live in the contiguous U.S. states? Order by Dec 12th!
Yes, we do sell gift certificates. Buy them on our site here or call us at 77-342-0910.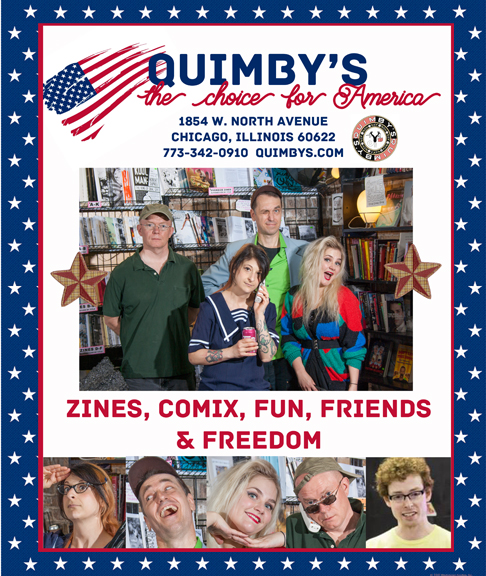 We'll be open noon to 5pm on Tuesday, July 4th. Enjoy!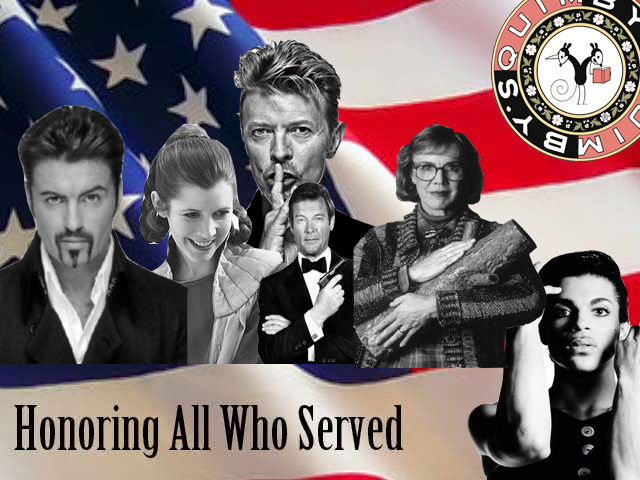 Quimby's Memorial Holiday Weekend Hours:
Saturday, May 27th, 11am-10pm
Sunday, May 28th, noon-7pm
Monday, May 29th, noon-9pm
New Stuff This Week
*ZINES*
Telegram #41 & #42 by Elizabeth Miranda $3.00 each
Matalica Tickets by Marc Fischer
Bodyworks by Liz Barr $8.00
Homophobia Homoerotica $6.00
Travel On #8 Back Home in Florida $2.00
House of Jacob People Israel – A Trans Jewish Zine by Rena Yehuda Newman $6.00
How to Be the Leader of Your Own Life by Sandra M. $4.00
Namaste Motherfucker #5 Help Me Break Even by Ben Terrall $5.00
Empower yoself before you wreck yoself: native american feminist musings by Melanie Fey and Amber McCrary $5.00
On Quitting: Tips for Kicking Alcohol by Elly Blue (Microcosm) $4.00
zines from Draw Down Books, $14.00 each:
Righteous Sleaze by Celestin Krier and Trinie Dalton
Repertoire by Maziyar Pahlevan
HP LaserJest 1320n by Gluekit
Girls by Katya Krasnova
It Is the Listener That Decides by Maziyar Pahlevan
& more!

*COMICS * MINIS*
Cabbagetown #1-#3 by Jason Kieffer $5.00 each
Death Ritual by Toleko Sandoval $5.00
Bar Date by Allie Allan D. Caesar $10.00
Pain Full Ness #1 Voice Boxed by Noah Xifr $25.00
Madre Patvia by Rafael Huerta $3.00
Recollection by Chloe Wilson $8.00
Country Mouse In the Windy City a Diary Comic by Anna Lisa Schneider $3.00
Qodexx by Gene Kannenberg Jr. $5.00
*GRAPHIC NOVELS*
One More Year by Simon Hanselmann (Fantagraphics) $24.99 – The continuing stories of a stoner witch, a cat, an owl, and a werewolf.
To Have and To Hold by Graham Chaffee (Fantagraphics) $24.99
On The Camino by Jason (Fantagraphics) $24.99 – Northwestern Spain, observed with the eye of an artist, in Jason's first full-length graphic memoir about his experiences walking a 500-mile pilgrimage for his 50th birthday. Also, Fantagraphics reprinted a few of Jason's books that haven't been available since 2014: Lost Cat $16.99, I Killed Adolf Hitler $16.99.
Zanta The Living Legend by Jason Kieffer $15.00
*MUSIC BOOKS*
Dig If You Will the Picture: Funk, Sex, God and Genius in the Music of Prince by Ben Greenman $28.00
Screamin' Jay Hawkins' All-Time Greatest Hits: A Novel by Mark Binelli $16.00 – A fantastical retelling about this riotous, legendary musician.
Shake It Up: Best American Writing on Rock and Pop from Elvis to Jay Z, ed. by Jonathan Lethem & Kevin Dettmar $40.00
*READING ABOUT FOOD*
The World is a Beautiful Place and Now I'm in the Mood by Leor Galil and Sarah Joyce $13.00
*DIY*
The Little Book of Life Hacks: How to Make Your Life Happier, Healthier, and More Beautiful by Yumi Sakugawa $19.99
*MAGAZINES*
Lucky Peach #23 Sum 17 The Suburban Issue $12.00
Bitch #75 Sum 17 $6.95
Bust #105 Jun Jul 17 Amanda Steinberg $6.99
Mojo #283 Jun 17 $10.99
Fortean Times #353 May 17 $12.50
Puss Puss #5 $24.95
*CHAP BOOKS & POETRY*
Call of the Void by A. Kirsling $5.00
Registered Respiratory Therapist by Robert Weinberg $10.00
*POLITICS & REVOLUTION*
Who Rules the World? by Noam Chomsky $18.00 – Now in soft cover. In an incisive, thorough analysis of the current international situation, Noam Chomsky examines the way that the United States, despite the rise of Europe and Asia, still largely sets the terms of global discourse.
"You're in the Wrong Bathroom!": And 20 Other Myths and Misconceptions About Transgender and Gender-Nonconforming People by Laura Erickson-Schroth & Laura A. Jacobs $16.00
*ESSAYS*
Yawn: Adventures in Boredom by Mary Mann $15.00 – A global search through history for the truth about boredom, featuring fourth-century monks who offer the first recorded accounts of lethargy, deployed soldiers who seek entertainment and connection in porn; and prisoners held in solitary confinement & more.
*OUTER LIMITS*
Aliens: The World's Leading Scientists on the Search for Extraterrestrial Life by Jim Al-Khalili $25.00
We Are Never Meeting in Real Life.: Essays by Samantha Irby $15.95
Holiday hours:
Sat, Dec 24th 11am-7pm
Sun, Dec 25th CLOSED
Sat, Dec 31st 11am-5pm
Sun, Jan 1st CLOSED
*ZINES*
Zines from Interference Archive by Josh MacPhee:
Lonely Books $10.00
Libre Shared Struggles Mobile Print Power Interference Document #14 $12.00
Liberation Support Movement: Building Solidarity with the African Liberation Struggle $6.00
Wasted Pages Anthology 2016 $2.00 – Work by the many talented folks who participated in the Wasted Pages CHIPRC workshops.
For more info about Chicago Publishers Resource Center: chiprc.org
*COMICS & MINIS*
Comics from Uncivilized Books:
Get Out Your Hankies by Gabrielle Bell $6.00
Escape Route by Daniel Zender $5.00
My Dead Mother by Clara Jetsmark $6.00
Magic Whistle vol 3 #3 Holiday Issue ed. by edited by Sam Henderson & David Nuss (Alternative Comics) $9.99 – Full color holiday special. Guest artists this issue include Jen Sandwich, Corinne Halbert, Barack Hussein Obama and Yikes creator Steve Weissman and the return to comics of legendary Trailer Trash creator Roy Tompkins Cover art by Drinky Crow creator Tony 'Maakies' Millionaire.
Dad's Weekend by Pete Toms (Hic & Hoc) $6.00
Nyx Forms #1 by Rod Binnion $8.00
Spectacle of Nothing by Kyle Osbourne $3.00
*GRAPHIC NOVELS*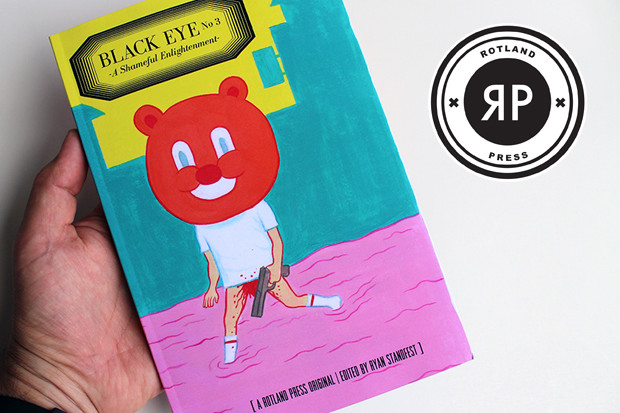 Black Eye #3 A Shameful Enlightenment by Ryan Standfest (Rotland Press) $15.95 – Final volume of the Ignatz-nominated series, an anthology of humor and despair. 136 pages, 37 international cartoonists. contributors include: Alexis Beauclair, Andy Burkholder, Julia Gfrörer, Anna Haifisch, Corinne Halbert, Alejandro Jodorowsky, David Lynch, Paul Nudd, Onsmith, Johnny Sampson & more!
Chris Ware: Conversations by Jean Braithwaite (U Press of Miss) $40.00
Soviet Daughter: A Graphic Revolution by Julia Alekseyeva (Microcosm Publishing) $14.95
Sp4rx by Wren McDonald (Nobrow) $18.95
Goodnight Punpun vol 4 by Inio Asano $24.99
Tomie by Junji Ito $34.99
The Complete Chi's Sweet Home, 4 by Konami Kanata $24.95
Walt and Skeezix vol 7 1931-1932 by Frank King (D&Q) $44.95
*MUSIC BOOKS*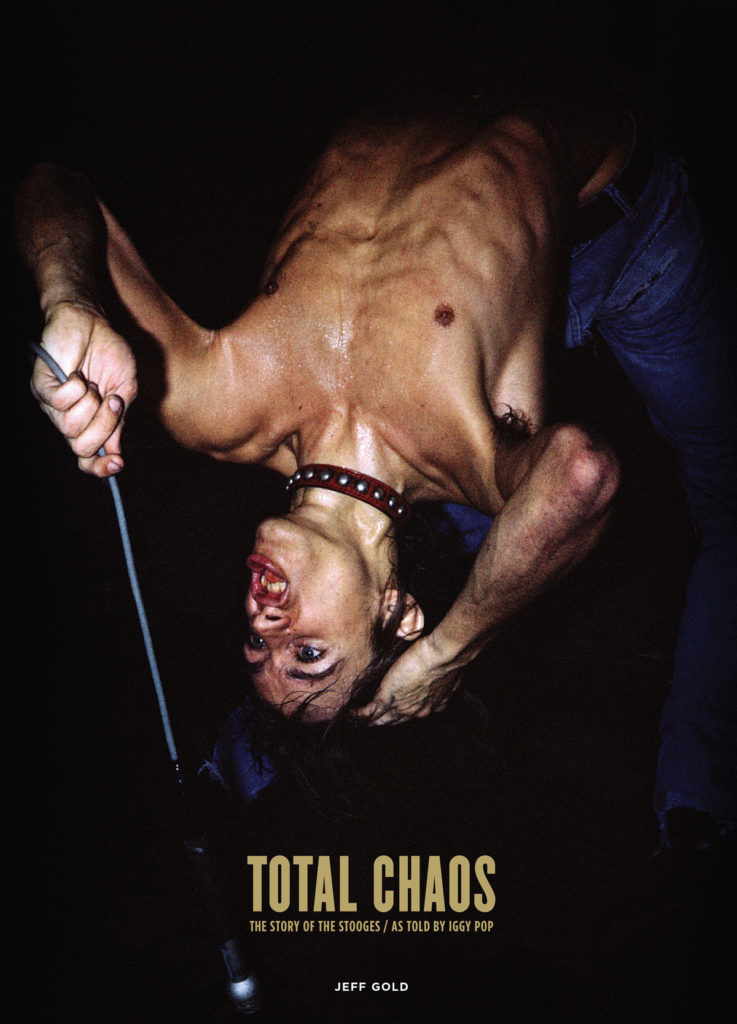 Total Chaos: The Story of the Stooges by Jeff Gold & Johan Kugelberg (Third Man) $50.00 – Author Jeff Gold and contributor Johan Kugelberg, noted music historians and collectors, spent two days with Pop at his Miami home, sharing with him their extensive Stooges collection and interviewing the legendary singer. Pop's candid, bare-all responses left them with the almost unbelievable tale of the band he founded-the alternately tragic and triumphant story of a group who rose from youth, fell prey to drugs, alcohol, and music biz realities, collapsed and nearly 30 years later reformed, recording and touring to great acclaim.
Lemmy Kilmister of Motörhead: Color the Ace of Spades (Feral House Coloring Books for Adults) $15.95
Syd Barrett and Pink Floyd Dark Globe by Julian Palacios (Plexus) $19.95 – Back in print!
*MAYHEM*
The 10 Worst Psychopaths: The Most Depraved Killers In History by Victor McQueen $9.95
*DRUUUUUUGS*
A Treasury of Hashish by Alexander Sumach THC (Ronin) $19.95 –  Complete history, from medicine to indulgence. This work of art is entirely hand lettered with a clever drawing, rare photo, or antique map on every page.
*ESSAYS*
Fake Missed Connections: Divorce, Online Dating, and Other Failures by Brett Fletcher Lauer (Soft Skull) $16.95 – Now in soft cover.
*POLITICS & REVOLUTIONS BOOKS*
Crunk Feminist Collection by Cooper, Boylorn and Morris (Feminist Press) $24.95
Prison Memoirs of An Anarchist by Alexander Berkman (AK Press) $24.00
*FICTION*
Cardinal and Other Stories by Alex Higley $14.99
Difficult Women by Roxanne Gay $25.00
*MAGAZINES*
Harpers Magazine Jan 17 $6.99
Mojo #278 Kate Bush $10.99
Boneshaker Magazine #18 $14.95
True Crime Dec 16 $9.99
Wire #394 Dec 16 $9.99
Shock Cinema #51 $5.00
*LIT JOURNALS*
Taddle Creek #38 $6.95
*OTHER STUFF*
Various handmade blank journals from Jenna Citrus – various prices, various sizes, various shapes.
Dinky Shrinks by Johnny Sampson, assorted styles $5.00 each