Laydeez do Comics is a unique salon with a focus on graphic works based on life narrative, the drama of the domestic, and the everyday. Invited guest speakers have 10-20 minute slots to present works/ideas followed by a Q&A. Launched in London in July 2009, the group has now expanded to other cities, including Chicago. Quimby's hosts the Chicago chapter and it is usually the last Thursday of every month.
October's edition features artists Beth Hetland (cartoonist, teacher, lover of sharks) & Jaclyn Miller (cartoonist, Chicago Zine Fest organizer).
Beth Hetland was raised in the rolling hills of Wisconsin.  After earning her BFA from The School of the Art Institute of Chicago in 2009, where she started making comics, she packed up and moved to White River Junction, VT to attend a graduate program at The Center for Cartoon Studies.  She graduated with an MFA in 2011 and accepted a position teaching comics at her alma mater, The School of the Art Institute of Chicago.  She has been teaching there ever since, bringing comics and cheer to eager young minds.  She has been self-publishing since 2006 with over 50 titles to her name. She has been the recipient of the both the Best Small Press Stumptown Award and Nerdlinger. Her longest auto-bio work, "Fugue," is a three part story that traces the generational repetitions and relationship of her family utilizing music as a metephor. She frequently collaborates with her best friend, Kyle O'Connell, on fiction work–the current ideration of which is the first volume of their new series titled "Half Asleep."  For more about Beth and her work, visit her blog: beth-hetland.com.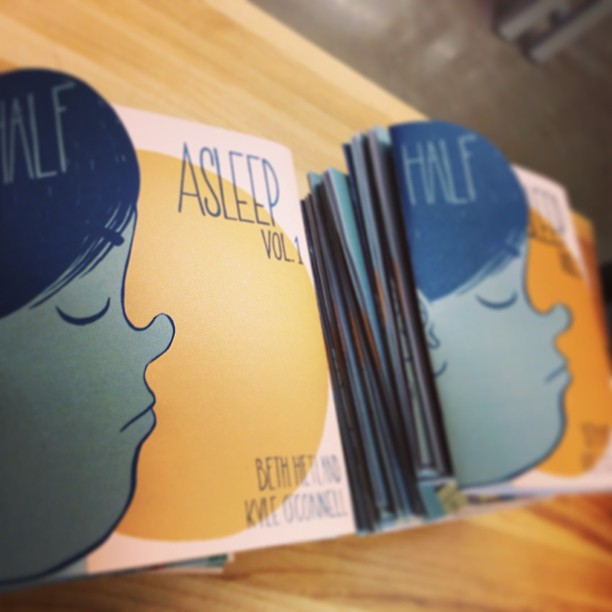 Jaclyn Miller is a cartoonist living and working in Chicago. Her work deals primarily in autobiography, daydream, and memory. Her current project, "Rememberies," is a minicomic series centered around childhood folly and reflection. When she's not working her day job or surrounding herself with good people and good comics, she spends her time as an organizer for the Chicago Zine Fest. More info at fortfootcomix.tumblr.com.